16 "Sweet" Movies for March Madness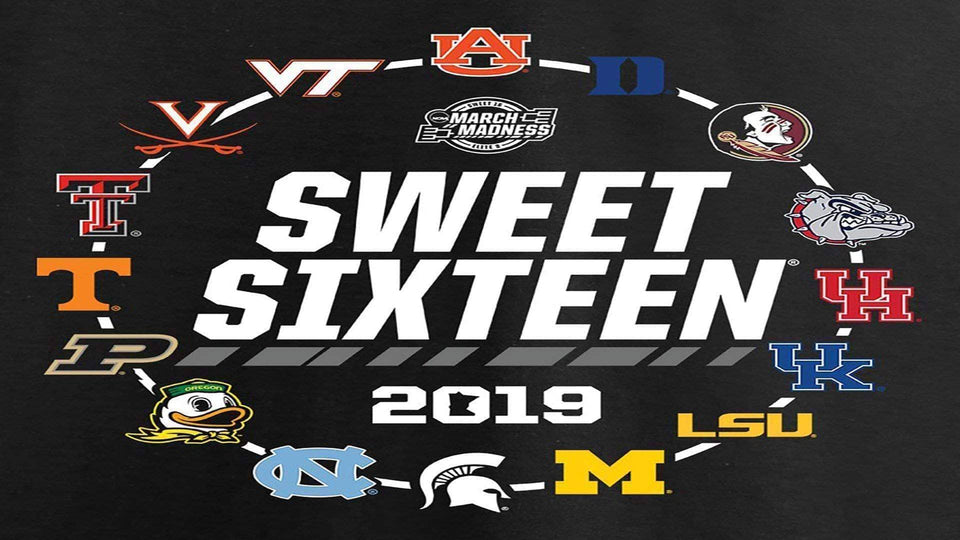 Don't worry, the March Madness Sweet 16 games aren't a competition to see which team can throw the best sixteenth birthday party, complete with pop artist appearances and bratty meltdowns. Starting today, the battle between the top 16 NCAA college basketball teams begins, all vying to move up a rank in hopes of becoming the next champions.
We've gathered a list of sixteen of the best movies featuring the coolest NBA stars to ever grace the court and the big screen. With cameos from Shaquille O'Neal to Dennis Rodman, these throwback films are the perfect way to keep your head in the game even if your bracket isn't doing so well!
He Got Game
Denzel Washington stars as a convict trying to convince his son to go into the NBA so Denzel can have a shorter sentence. He Got Game features Ray Allen, George Karl, Shaquille O'Neal, Reggie Miller, Charles Barkley, Scottie Pippen and Michael Jordan.
Forget Paris
A romantic film following the ups and downs of an NBA referee and a flight attendant.  Forget Paris features Charles Barkley, David Robinson, Dan Majerle, Kevin Johnson, Paul Westphal, Sean Elliott, Patrick Ewing, Tim Hardaway, Kareem Abdul-Jabbar, Bill Laimbeer, Reggie Miller, Chris Mullin, Charles Oakley, Kurt Rambis, John Starks, Isiah Thomas, Spud Webb, and Marques Johnson.
Like Mike
Lil Bow Wow becomes an NBA star after wearing vintage sneakers with the initials "M.J." inside. Like Mike features a star-studded line-up includingVince Carter, Michael Finley, Steve Francis, Allen Iverson, Jason Kidd, Desmond Mason, Tracy McGrady, Alonzo Mourning, Steve Nash, Dirk Nowitzki, Gary Payton, Jason Richardson, David Robinson, Rasheed Wallace, Gerald Wallace, and Chris Webber.
Space Jam
The Looney Tunes pair up with Michael Jordan, to help them win a high-stakes basketball game. In addition to your favorite childhood cartoon characters, Space Jam features Michael Jordan, Larry Bird, Charles Barkley, Patrick Ewing, "Muggsy" Bogues, Larry Johnson, Shawn Bradley, Alonzo Mourning, A.C. Green, Charles Oakley, Derek Harper, Jeff Malone, Anthony Miller, and Sharone Wright.
Thunderstruck
A young NBA fan magically absorbs Kevin Durant's basketball talent making the fan a basketball prodigy and leaving Durant skilless.
After the Sunset
Pierce Brosnan acts as a professional diamond thief who is finally retiring from the game, but an FBI agent is still on his tail and ready to hunt him down. Shaquille O'Neal and Karl Malone star in this fun crime "drama."
Hot Shots
A Top Gun parody starring Charlie Sheen as a Navy pilot, who is haunted by his father's ghost and realizes he is unintentionally involved in a shady weapons dealer plot. Charles Barkley and Bill Laimbeer provide supporting roles.
Double Team
An exiled CIA agent partners with a flashy arms dealer to take down a terrorist and save his family. Dennis Rodman is, of course, the flashy arms dealer.
Watch the trailer here.
Just Wright
Queen Latifah stars as a physical therapist helping an injured basketball star, played by Common, get back on his feet all while falling for him but struggles to win his affection over her seductive and fame-hungry friend. Dwight Howard, Dwyane Wade, Rashard Lewis, Bobby Simmons, Jalen Rose, Rajon Rondo, Kenny Smith, and Elton Brand all lend supporting roles.
Blue Chips
How far will a college basketball coach go to keep his team afloat amongst the competition? Even if it means risking his team's reputation and his career. Blue Chips stars Shaquille O'Neal, Penny Hardaway, and Larry Bird.
Life as We Know It
A non-couple are binded by law to co-parent their godchild, which causes some issues as they both must adapt to raising a child as a family. Steve Nash makes a brief appearance.
Airplane!
A disaster movie parody from 1980, a known drunk must pilot a plane with the help of his ex-girlfriend after the airplane crew become severely ill from food poisoning. Kareem Abdul-Jabbar stars as a pilot.
Conan The Destroyer
The Conan sequel where the mighty warrior Conan, played by Arnold Schwarzenegger, fights to protect a princess alongside Grace Jones as fighter, Zula! Added NBA star-power by Wilt Chamberlain.
Holes
After being unjustly convicted of stealing a pair of sneakers, a boy chooses to be sent to a camp instead of jail. Unfortunately, he's unaware that he will be forced to dig holes in the desert all day, everyday. NBA star Rick Fox lends his acting talents to Holes.
Adventure of Serial Buddies
Four numbskulls who all have the desire to kill, trek across America to embark on a comedic road trip where they encounter all sorts of wild characters, like Gheorghe Muresan from the Washington Bullets.
Game of Death
In Bruce Lee's final movie that was unfortunately completed without him, he fakes his own death in order to find the gang trying to kill him. See Kareem Abdul-Jabbar in one-on-one combat against Lee!