6 New Shows & Movies You'll Be Hooked On This March!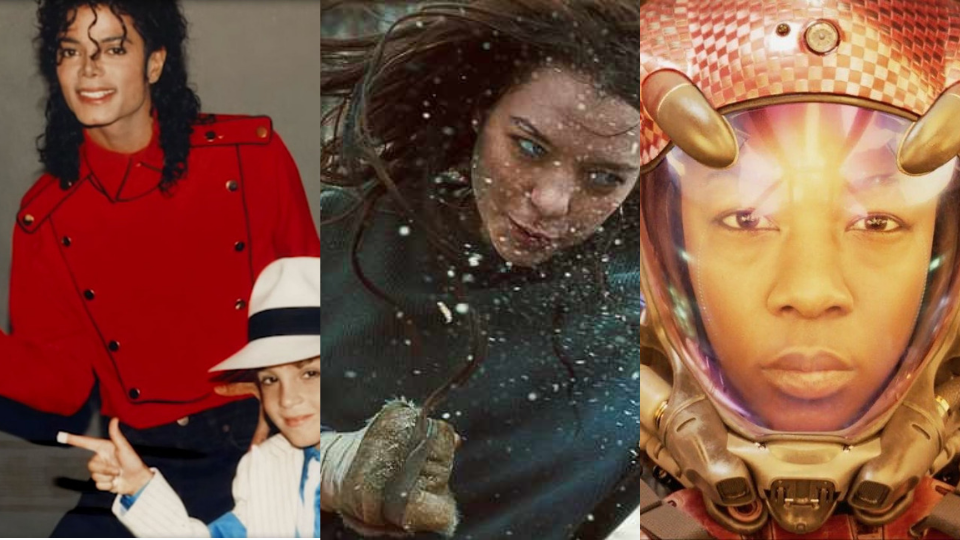 We know the weather is still less than optimal outside, making it completely acceptable to stay inside with the glow of the TV to keep you warm. Our best friends, Netflix, Hulu, Amazon Prime, and HBO are releasing new shows and movies that will definitely keep you glued to the couch, at least until Spring makes its appearance! Get your favorite Trader Joe's snack ready and put your phone on silent, you won't want to miss out on these new programs.
Triple Frontier, (March 6th on Netflix)
We've been waiting for this film ever since the trailer was released last year. Ben Affleck, Oscar Isaac, Charlie Hunnam, Garrett Hedlund and Pedro Pascal, star as ex-special forces who plot a robbery against a violent South American cartel in hopes of gaining riches to solve all of their problems back at home. Of course, such an operation isn't an easy task and these five men must utilize their training and each other, to accomplish their mission and stay alive.
Love, Death + Robots (March 15th on Netflix)
With such an enticing trailer, Netflix has most of the world already hooked on this new anime series that is full of frightening creatures, aliens, robots, and satanic worshippers, just to name a few! This won't be a show to watch with kids, as it features rated R content, but it is definitely packed with lots of action and interesting storylines. The variation of animation styles is reason alone to check it out!
Shrill (March 15th on Hulu)
If you're in need of a more light-hearted show amongst these other intense suggestions, look no further! Finally, we have a body positive show that demonstrates how great life can be when you accept and love yourself for who are, even if others judge you! Aidy Bryant from Saturday Night Live stars as Annie, a young woman trying to manage crappy romantic relationships and a critical boss, while learning to truly feel comfortable in her plus size body.
The Act (March 20th on Hulu)
Based on a true story, (you know you're in for a wild ride when those words are mentioned), this Hulu crime special featuring Joey King and Patricia Arquette, follows the twisted life of an extremely overbearing mother with munchausen syndrome and her "sickly" daughter. This mother takes helicopter parenting to another level which, surprise, doesn't result in a healthy parent-to-child relationship nor a mentally stable child.
Leaving Neverland (March 3rd on HBO)
You have probably already heard the buzz surrounding the Michael Jackson documentary focusing on the testimonies from the now-adult children MJ abused, but Leaving Neverland should definitely be on your watchlist. Jaw droppingly detailed, it may leave you wanting to remove "P.Y.T" from your "Feel Good" Spotify playlist. Check it out on HBO now.
Hanna (March 29th on Amazon Prime)
Based off the film Hanna which was released in 2011, Amazon Prime's new show follows young Hanna as she relentlessly trains to fight off the CIA who want her dead, while simultaneously entering the world of adolescence. If you've seen the original film, you may know that Hanna is no ordinary teenager as her dad has trained her to essentially be an assassin her entire life. The first episode already premiered last month in February, but you will have to wait until the end of the month to learn the rest of born-to-kill Hanna's story.