Get Back-To-School Ready With Caavo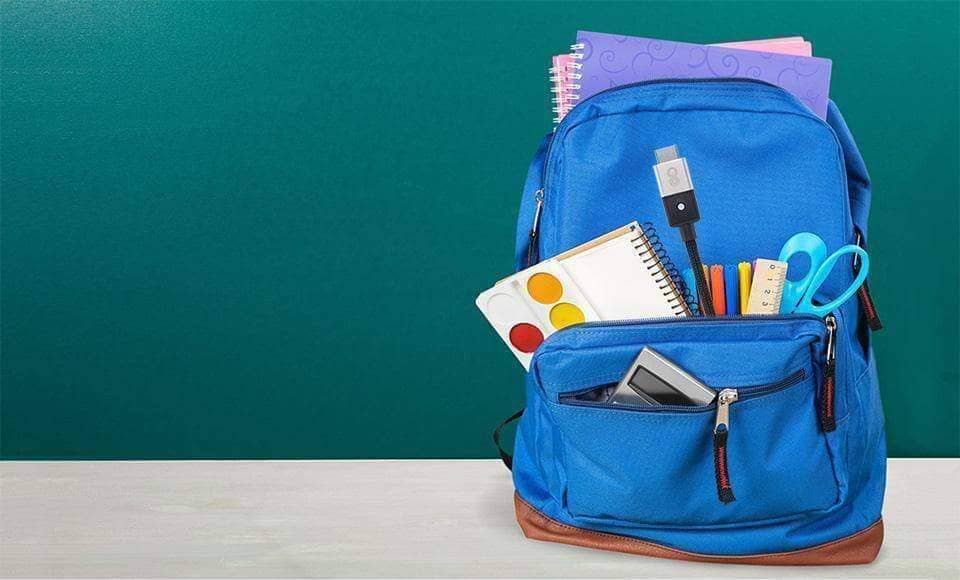 As summer winds down, we turn our attention to what many parents consider the most wonderful time of year: back-to-school. Managing schedules, cleaning desks, locating all our plasticware (those pesky, disappearing lids!), and prepping supplies are all par for the course in this annual organization effort. Our desire to be ready for the coming year might even inspire us to extend our back-to-school preparations into one massive home decluttering effort.
We love this idea – especially when it comes to our technology and home entertainment systems. So where to start?
Organizational consultant Marie Kondo recommends that when we declutter our homes, we keep the things that "spark joy" for us. We think this is a great guiding principle. Chances are that many of us don't feel anything resembling joy when we see a jumbled mess of high-speed HDMI cables behind our TV. At the same time, we certainly don't want to toss away our TVs, streaming devices and gaming consoles because they aren't tidy. We want an organized home entertainment system that streamlines our searches and content so we don't have to waste time researching or flipping between streaming devices.
Here's our recommendations for organizing home entertainment centers, so when the kids are home from school, getting straight to the high school classic "Friday Night Lights" is nothing short of one simple ask.
HDMI Cable Management


Let's start with the obvious: HDMI cables from all our streaming devices swimming freestyle behind the TV. Organizing your HDMI cable pool can be a simple task with the Spotlight™ HDMI High Speed cable. Featuring light-up technology to help trace floating cables, the blinking indicator light on the head of the cables make it easy to see what's plugged in to what device as well as ensure each is fully connected. And the Spotlight HDMI High Speed cable is constructed with a durable fabric that makes it easy to wrap, coil and mount cables in an organized system on the back of the credenza.

 De-Clutter and Refresh Your

Home Entertainment Center


Start by piling up and considering use of those books, DVDs, games and, yes, dusty VHS tapes. Once each group is in a pile, set aside items to donate, items to discard and items to keep. Professional organizers recommend neatly placing your items, like DVD's, into smaller boxes that can be organized by watch frequency, alphabetized, or whatever is most convenient for your family. Same goes for those random cords, power cables, and instruction manuals.

If you are indeed the proud owner of VHS tapes ("Fast Times at Ridgemont High," anyone?), consider using services like Legacybox or even a local Walgreens to digitize content for easier storage and less clutter around your home entertainment center. That's valuable real estate to store and collect more stuff!

Finally, a simple cleaning and wipedown. Now's the time to think about a new plant, sculpture or "unique" kid art to proudly feature on your TV credenza. Start the school year with newly organized and refreshed home entertainment center that "sparks joy" or intense laughs!

Streamline Your Content


We love tv, and we've made this organization effort simple. We want to easily search and find the shows we want – at our convenience. There's an entirely new season of great fall TV on the horizon once classes start, and we can't wait to watch! We just ask our voice-controlled remote to find our content and our Caavo shows all our options across all our streaming devices, live TV and apps in one simple search. If you own an Amazon Echo or Dot, you can control Caavo with just your voice. It doesn't get any easier or any more organized. No messes and no cleaning required. Marie Kondo would be proud.
To make this year's back-to-school even better, try Caavo. Now it's even easier to access your favorite content and the new TV seasons this fall.