Caavo Arrives: Available to order now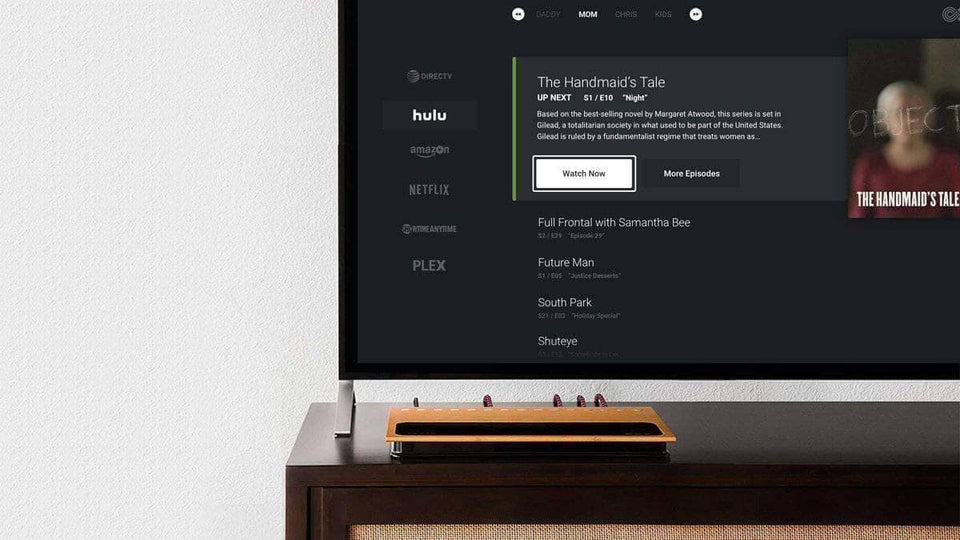 The first 5,000 limited edition Caavos are now shipping.
Caavo was built with a vision of simplifying TV and making it easy to find and watch all of your content. For the first time, all of TV is connected and universally searchable. With Caavo, everyone has access to all the amazing content they already pay for, regardless of where it lives. Ultimately, this creates more choice and the freedom to watch TV the way you want.
We are excited to be sending Caavo home, having built something near and dear to our hearts that makes this new age of TV even more golden.
A Better Way to Watch
With Caavo, watching TV is truly as easy as saying "watch." But that's not all you have to look forward to. Every Caavo feature was designed to make your TV experience just, well, simple.
It starts with the Caavo menu, which is where you can access all of Caavo's features and settings, including search, devices, apps & watchlists.
Search:

The easiest way to search is by pressing down the microphone button, but you can also use the Caavo keyboard to text search.

Devices:

Change between the source devices connected to your Caavo. You can also use your own remote to automatically switch sources.

Apps:

Access all your favorite apps in one place, and launch on your preferred device (note: Caavo doesn't run native apps). You can also customize the order of apps on this page by using the FF/RW keys on the Caavo remote.

Watchlist:

After you've connected your streaming apps with your Caavo account, Caavo will display the recently watched items from each app you've connected. Use these "watchlists" to continue watching saved shows from your various services and DVR recordings in one place across all devices.
Just Say It
Caavo's simple, voice-enabled remote makes it easy for everyone in your home to find and watch all their favorites. All you have to do, is say what you want to watch.
To launch a device, app, or live TV channel, press the microphone button on the Caavo remote and say "watch" -- Caavo will take you right there. For shows that you've been watching, Caavo will automatically start the next episode or pick up right where you left off.
And if you have an Amazon Echo or Dot, you don't even have to pick up the remote. You can control Caavo with just your voice using the Alexa Caavo skill.
You can also use Caavo's smart universal search to find movies, shows, sports, teams or actors across all your devices, including live TV and DVR. To search, press the microphone button and say what you want to watch. Caavo will scan through all of your apps, devices, and subscription services to find what you're looking for. You can also navigate to web results to browse content—such as movie trailers, video clips, tutorials, and more—to launch on YouTube.
Want to see what it's like to watch with Caavo? 
Make Caavo Yours
The Caavo webstore is now open, with the first 5,000 units ready to start coming home >>  SHOP CAAVO NOW.
If you miss this first edition Caavo, fear not. You'll be able to pre-order for more to come.

 
Keep watching,
Caavo Team