Dynamic Movie Duos to Honor the NCAA Finalists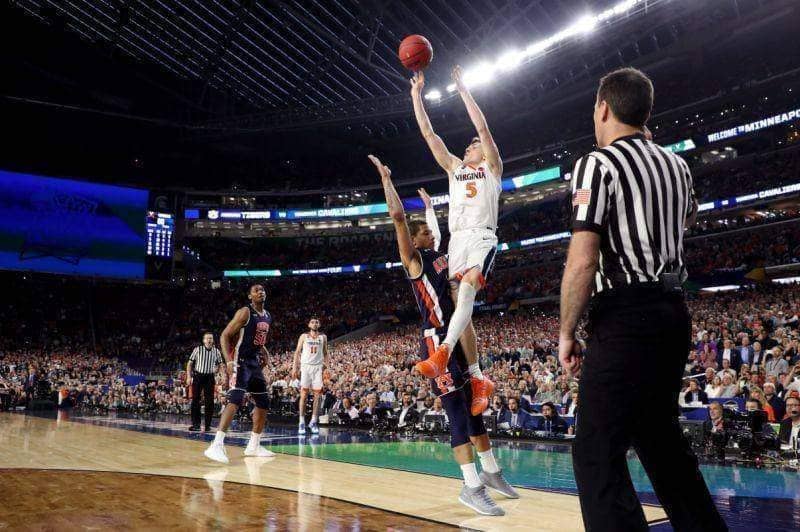 March has passed and the madness that came with it is now fading away. With only two remaining teams in the tournament to determine college basketball's national champion, we're now ready to get our sanity back and get our Spring on. That being said, getting to the finals of the NCAA Championship is a feat unto its own, and to commemorate the last two teams, we've compiled a list of the best movie couples because "one is the loneliest number."
Martin Riggs and Roger Murtaugh (Lethal Weapon) 
Not every friendship starts off sizzling. Sometimes it takes a while before you warm-up to one another, and these two are the perfect example of that.
Thelma and Louise (Thelma and Louise) 
What's better than a road trip movie? How about a road trip movie filled with drama, thrills, crime, and most important of all: friendship.
Marcus Burnett and Mike Lowrey (Bad Boys 2) 
Not many friends can say they took down a Cuban drug lord.
Woody and Buzz Lightyear (Toy Story)  
Although made of wood and plastic, this pair's friendship is as real as any humans.  
Annie Walker and Lillian Donovan (Bridesmaids) 
A tour de force of comedy and friendship, these two ladies don't play second fiddle to anybody, and they're both equally hilarious.
Jules and Vincent (Pulp Fiction) 
Arguably, one of the most quotable duos in history, this pair gave us such classic lines  like "Royale with cheese" to the great proverb of Ezekiel 25:17.
Romy and Michelle (Romy and Michelle's High School Reunion) 
What's better than failing at life? How about failing at life with your best friend?
John Smith and Jane Smith (Mr. & Mrs. Smith) 
Two words: Couple goals.
Cheech and Chong (Up in Smoke) 
The original comedy duo, these guys paved the way for budding friendships across cinema. They're also pioneers of the stoner comedy genre.
Brennan Huff and Dale Doback (Step Brothers) 
In terms of duos in cinema, Brennan and Dale are like the Anthony Davis and Michael Kidd-Gilchrist of comedy tandems...staunch and strong.
Han Solo and Chewbacca (Star Wars) 
How can you make the Kessel Run in less than 12 parsecs without a co-pilot?
Caavo Control Center and TVs everywhere (Your Living Room) 
Our favorite power couple of all time. The Control Center home theater hub and universal remote are the perfect companion for your TV kind of like John Wooden and UCLA.