Keeping Up with the Content Chaos in A Binge-Watching World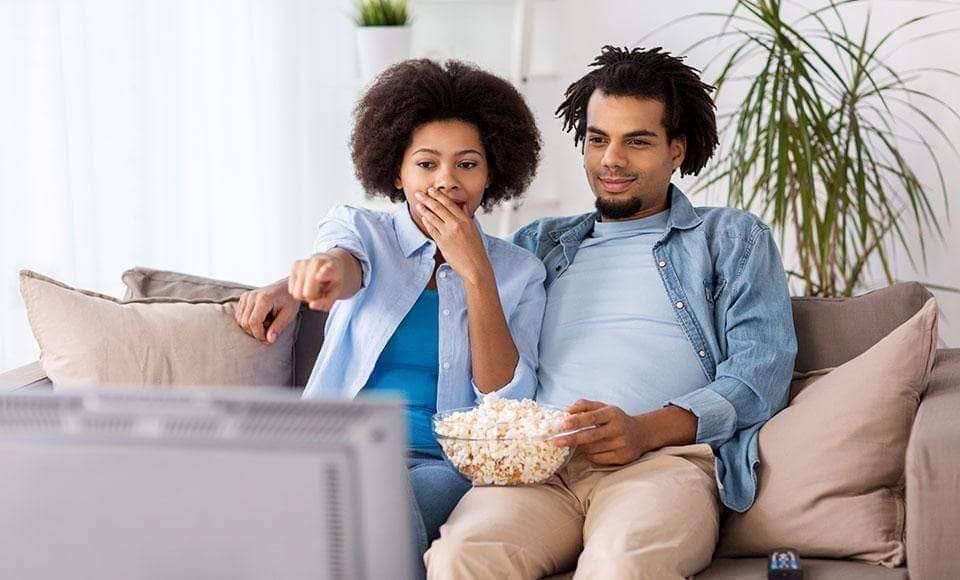 Remember appointment TV? We'd have to wait an eternity (aka a week or more) between episodes and mark our calendars so as not to miss a primetime minute. Now, we binge watch entire seasons in a single sitting. Netflix and chill anyone?
Our changing TV habits are also making waves far beyond the living room, especially for the major TV media companies that produce the shows we love to obsess over. Content is currency in this binge-watching world and to stay ahead, producers are creating more of it than ever before. Now the trick for them is to find new innovative ways to monetize these investments.
As we continue to depend on multiple subscriptions to access our favorite shows, we're constantly on the lookout for new ways to keep track of all our latest binge-worthy obsessions and make the most of it all.
Oh Look, Another Episode
It's no secret we're now live in a binge-watching world, but it's easy to forget this is actually a pretty new-ish phenomenon. From the early days of TV until very recently, we'd spend all week anxiously awaiting the latest episode of our favorite show. Now 75% of all Americans binge watch TV, and 34% binge watch weekly, according to a recent report from Deloitte. Among Millennials and other younger viewers these numbers are even higher.
Pretty much every notable series gets released for binge watching – either all episodes together or tightly spaced apart. Even if a show isn't released this way, most of the time we'll binge it later anyway. Yes, we know there are exceptions. We too are OCD about watching every new Game of Thrones episode in real time. Winter is coming, indeed.  
Things are Topsy-Turvy
Another important trend has emerged alongside binge mania in recent years: The amount of money that big studios are investing in generating premium content has skyrocketed. The major TV media companies have earmarked billions of dollars (each!) in 2018-2019 in hopes of winning the increasingly cut-throat content game. Netflix alone will spend an estimated $13 billion on original programming this year, up from $2.4B in 2013 and $4.9B in 2015.
Although Netflix's spend on content far exceeds anyone else – HBO spent $2.26 billion in 2017, for example – the streaming giant is essentially creating a content contest among traditional TV studios as well as other streaming services such as Amazon and Apple.
Deciding what to binge on Friday nights is going to become an even bigger conundrum. That's a challenge we'll gladly accept.
How to Embrace the Content Chaos
With this constantly expanding deluge of must-see TV, we can't help but wonder how we're going to keep up. There are multiple apps and services to keep track of. We're way too busy scouting the latest celebrity dirt to be bothered with remembering where we left off or which app has the show we need to watch. Priorities people. And don't even think about mentioning that time we paid for season three of our favorite sitcom only to discover it was already included as part of another subscription.
Lucky for us, it's Caavo to the rescue.   
See everything we've watched, all in one place. Use our beautiful voice to say what we want to watch. Switch seamlessly between all those apps and services. Check, check and check.
Turns out Caavo can calm even our most vicious content anxieties and frees us up for more important work. Like researching true crime conspiracy theories ... the owl theory totally fits, who's with us?