Make Setup Even Easier with a Free Video Install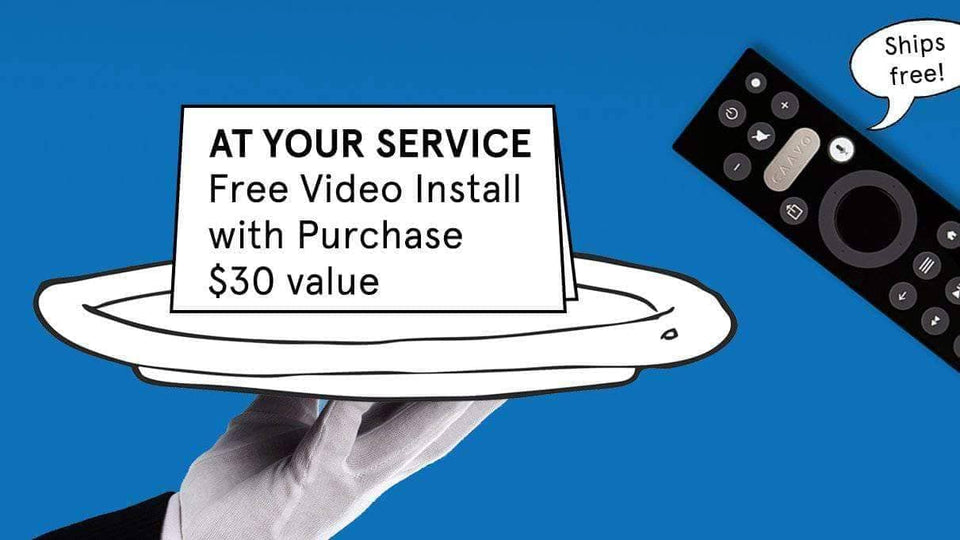 Video chat has been a game changer in a lot of ways. We can throw on a sharp jacket, run a comb through and voila ready to run the meeting like a boss, pants optional. Grandma and grandpa can stay connected with the kiddos no matter how far apart we are. Our latest discovery? Video chat to get a helping hand to setup the tech in our living room.
Caavo offers a video chat install service that makes setting up Control Center even easier. And now, when you purchase Control Center you qualify for a free video install from our installation partner, a $30 value.
During your scheduled session, a certified video installation technician will guide you through Control Center setup and help you troubleshoot any issues you may encounter. You'll be enjoying your favorite shows and movies with Control Center in no time.
Here's what you need to know:
Qualify automatically:

After you purchase Control Center you'll receive an email from our video install partner to schedule your guided video installation. 

Flexible scheduling:

Our video install partner will reach out with available dates and times - simply select the time that works for you. They'll also send you a reminder before your session.

Pre-check for success:

Before your video install, it's important to know what equipment you'll use. Our installation partner will give you an educational pre-install checklist to complete before your installation.

Pro installers

: During your scheduled session a certified video install technician will join a video chat with you via your smartphone or tablet and guide you through your unique installation of your audio and video.

Easy video chat tool:

Our partner uses a video chat app that downloads in less than a minute. There's no sign on process - just click a link and you'll be live.

Setup, testing & help:

You video install includes general setup and customization of your Caavo account, testing of all your connected devices, and any assistance you need to resolve issues with your TV or streaming media players and other connected devices.
Purchase Control Center today and get a free video install with purchase. Sorry to say, but wearing pants is not optional during your video chat install.