Movies with Wine Scenes That Will Make You Want a Glass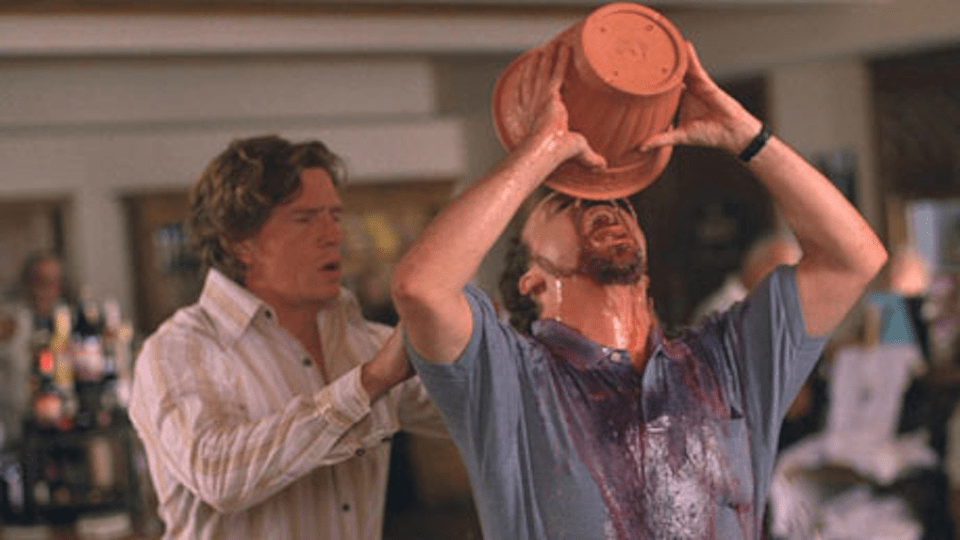 Get your supersized wine glasses ready, National Wine Day has finally arrived! Ah, to sip nature's sweet elixir, sometimes we still can't believe grapes can turn into something so delicious. Vino has a special place in all of our hearts, it's been there for us when we're feeling down, in a celebratory mood, or when we just need to wind down. Whether you're more of a sweet and light Rosé person or love a deep red Cabernet Sauvignon, the sound of a cork being popped is music to any wine drinker's ears.
In honor of arguably one of the best days of the year (note: should actually be a nationally recognized holiday), we've listed out a few movies that wine drinkers of all expertise levels will enjoy watching. Let Caavo act as your sommelier, as we suggest the perfect wines that'll pair perfectly with the mentioned films. Get ready to have your Control Center transport you to vineyards around the world, happy sipping!
Sideways
Say hello to the film that single handedly increased Pinot Noir sales after its debut! Sideways follows Miles, played by Paul Giamotti, and his best mate Jack, as they travel to Santa Barbara's wine country for a last, single-boys trip before Jack gets married. Jack gets the two into plenty of trouble during their vacation, despite Miles hoping for a relaxing few days to refine his sommelier pallet.
If you've ever received odd looks for ordering Merlot while you're out, you can blame this film for that. Miles is famous for his explosive dislike of Merlot, telling Jack before dinner that "If anyone orders Merlot, I'm leaving. I am NOT drinking any (expletive) Merlot!", and for his deep love of the complicated Pinot Noir. Toast to this beloved movie by enjoying a glass (or three) of a California Pinot Noir!
Wine Country
In this newly released Netflix film, retired SNL buddies Amy Poehler, Tina Fey, and Maya Rudolph come together again in this mid-life girl's trip to Napa Valley for their friend's 50th birthday. While their friend group enjoys reconnecting and wine tasting until they drop (literally), tensions arise as the alcohol makes them all a little too honest with each other. Gather your best friends for this heartwarming story and enjoy a bottle of Napa's best Sauvignon Blanc.
A Walk In The Clouds
California's Napa Valley is showcased again in this softly lit romance film featuring a young Keanu Reeves as Paul, a soldier en route to California after the end of World War II. On the bus to Sacramento, he meets a sweet young girl going home to her parents vineyard, but is afraid of what her father might do to her when he finds out that she is pregnant and unmarried. Keanu poses as her husband to temporarily save her from her father's wrath, but as the fake couple spend more time on the vineyard harvesting grapes to be made into wine, their friendship turns into something sweet as well. A California Rosé is the perfect drink for this romantic drama, prepare to fully be in your feelings!
Bridget Jones's Diary
Bridget Jones is a woman who is determined to give herself a fresh start in life and love with the help of journaling all of her thoughts down. As a single woman who is focused on her career, she wants to make sure she chooses the right partner who fits into her criteria, but that becomes difficult when she meets a man who is the exact opposite of what she desired. We don't want to spoil such a relatable moment, but the opening scene features Bridget pitifully drinking her way through a bottle of red wine, and well, we've all been there! Despite the dark red wine featured in the scene, we'd recommend you pour a smooth Chardonnay to drink since Bridget often mentions that it's her wine of choice.
Goldfinger
The name is Bond, James Bond, and he is here to dismantle terrorist organizations and have a few drinks while he's at it! Just because you're an international spy doesn't mean you're forbidden from enjoying the finer things in life. 007 may be a suave killing machine, but he still has class. While all of the Bonds throughout the years have favored Champagne, Sean Connery often mentioned his choice of Dom Pérignon. In Goldfinger, Connery as Bond exclaims, "My dear girl, there are some things that just aren't done. Such as drinking Dom Pérignon '53 above a temperature of 38 degrees Fahrenheit. That's as bad as listening to the Beatles without earmuffs." To honor Sean Connery, pop open a vintage Champagne bottle, but make sure it's chilled!
A Good Year
This isn't one of Russell Crowe's most famous roles, but A Good Year definitely deserves some attention for its charming setting in the south of France. Crowe is a competitive stockbroker who only has time for work, and more work. When he learns that his uncle has passed and left him the family's scenic vineyard, he hopes to quickly sell the estate off for a large profit and go back to the city. But life has other plans for him, and he slowly begins applying his uncle's teachings about savoring life and wine! Because the vineyard is set in Provence, a region known for its Rosé, see if you can find a bottle of Provence made Rosé at your local grocery store to really set the mood.