New Shows & Movies that'll Keep You Cool in July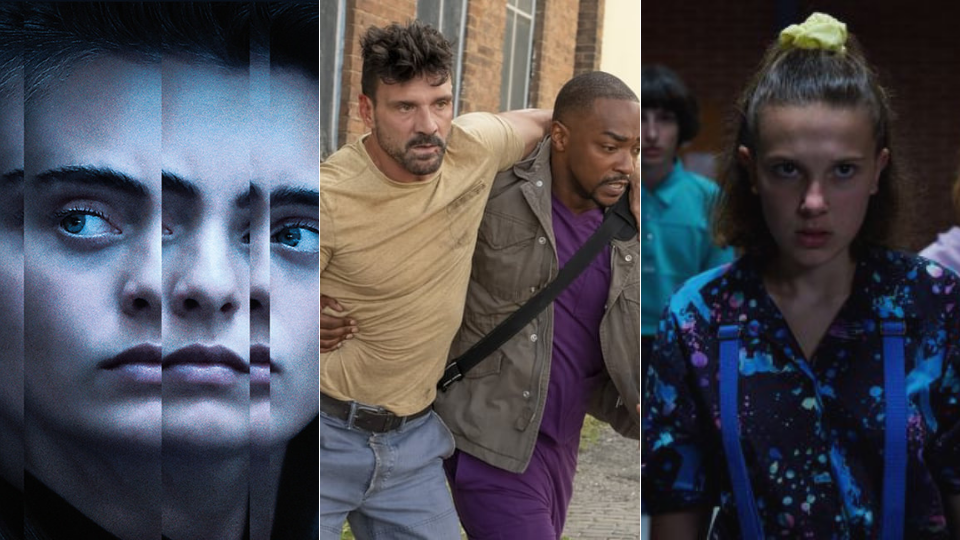 With the summer season officially here, things heat up and we slow down. If you're in need of a vacation from your vacation, there are some new, original movies and TV shows out on Netflix, Hulu, and HBO that'll keep you entertained inside, away from the sweltering heat. Sometimes, summertime makes us nostalgic and we're not always in the mood to start something new. If you want to take a break from the 4th of July festivities and cool down with some familiar content, there are a lot of already released films coming to streaming services like Bohemian Rhapsody, Caddyshack and Cloverfield. 
We know leaving your house can be tough especially when temperatures are rising well above 80 degrees, so crank that AC up, sit back, and relax with your Caavo remote (and maybe an Arnold Palmer as well). 
Stranger Things Season 3 (Netflix)
The long awaited third season of Stranger Things finally comes out July 4th- making us choose between watching the fireworks with our friends and family, or watching 11year-olds in the 80s battle evil. Last season left us all thinking that the portal to the dark, upside-down dimension was closed, but it seems the ghastly demogorgon never actually left and is intent on destroying the little town, and eventually, the world. Guess we'll just have to end our 4th of July parties early to find out what the kids are up against!
Point Blank (Netflix) 
Starring Anthony Mackie, from Avengers and Black Mirror, and Frank Grillo, Point Blank is an action packed film as an ER nurse partners with a heavily injured wanted criminal to save his pregnant wife's life. The two buckle down and go up against the city's toughest gangs and dirty cops, fighting to stay alive so they can save two more lives. Premieres July 12th.
The Last Czars (Netflix) 
Coming to you July 3rd, is a docu-series about the end of Russia's Czar dynasty. Featuring commentary from historians with period style reenactments, this show will excite history buffs and anyone who loves a good drama. Czar Nicholas II is faced with an ailing child and a nation that is on the brink of total chaos. You'll have to watch the show to see what leads up to the complete destruction of the rich and powerful ruling family.
South Side (Comedy Central)
Chicago hardly ever gets any good publicity, so Comedy Central is giving us South Side. Shot in the South Side of Chicago in the city of Englewood, we follow two hilarious friends who are trying to make a name for themselves, but are stuck at a crappy job. In a place where everyone is hustling to make a quick buck, what can they do to actually change their circumstances without getting involved with the wrong people? Airs July 24th.
Four Weddings and a Funeral (Hulu)
Mindy Kaling is putting a spin of the 90s favorite Four Weddings and a Funeral, with her new show of the same title that's set to premiere on Hulu July 31st. The miniseries will follow four friends who come together for a wedding in London, but when there's drama at the altar, it spells out romantic disaster for the rest of the friend group. There is no trailer as of right now, but we can't wait to see if it lives up to its hype!
I Love You, Now Die (HBO)
HBO is going all in with their crime series this summer, gifting us a two-part series called I Love You, Now Die. This particular episode The Commonwealth v. Michelle Carter, goes into detail looking at suicide case that garnered national attention after it was discovered that the suicide victim was encouraged to do so through texts from a friend. The documentary looks at how technology plays into modern mental and emotional health, and whether or not one person is responsible for the suicide of another. Watch it July 9th.