The Caavo 5,000 Settle In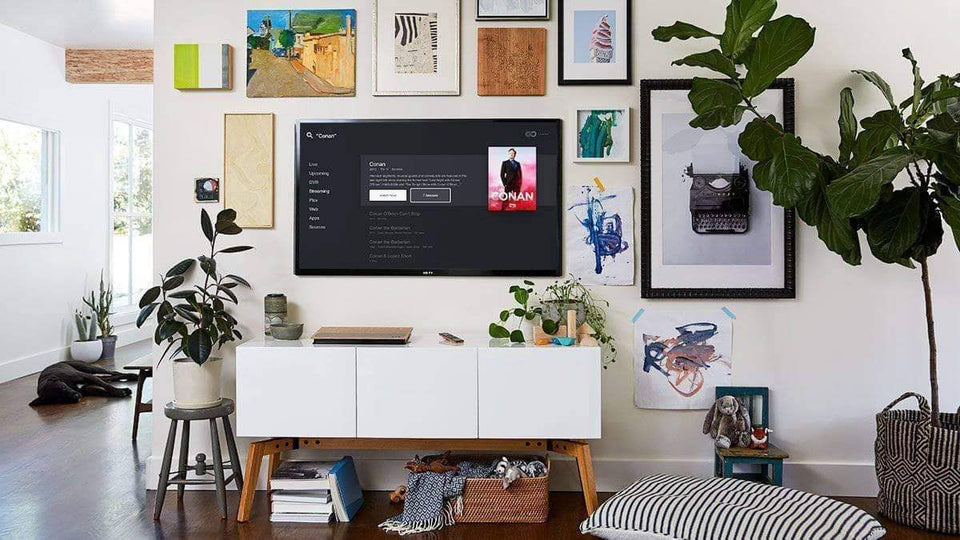 The first 5,000 Caavos started arriving at their homes last week. And the response?
You don't want to go back. Ever.
Caavo is transforming the way your family watches TV. For the first time, you can find and play everything across live TV, DVR, streaming, YouTube and Plex with a single voice search. Instead of squinting at tablets and phones, everyone is using the best TV again. And for the first time, anyone — whether they're 3 or 93 — can take charge of family movie night.
It's all music to our TV-loving ears.
Beyond the box
Caavo is a new kind of experience, which begins the moment you open it. The limited-edition Caavo 5,000 come complete with a range of cloth-covered cables and accessories that simplify setup. Not only that, Caavo is designed to keep up with your system. It adapts with ease as you add and remove devices and continuously improves to support the latest apps and updates.
Every Caavo 5,000 also includes Unlimited Lifetime Service with:
30 Day "Watch with Caavo" Guarantee.

Try Caavo in your home for 30 days and if you're not 100% loving it, send it back for a full refund - no questions asked.

Exceptional Support. 

You've spent a lot of time perfecting your TV setup, and we know that adding something new to the party can be anxiety inducing. We've tried to make Caavo hookup as easy as possible, but if you run into any trouble, we're here for you. Whatever you need, we're just a phone call (or email) away.
What about HDR?
Caavo supports full 4K UHD, but not HDR. The two are often confused, but it's an important distinction. If you recently bought an HDR TV and are loving the latest HDR content, Caavo might not be right for you. But if you're already dazzled by your 4K UHD or 1080p TV, and you're drowning in the world of content available to you, Caavo is the perfect life raft to help you find and play all your content.
The reviews are in
After setting up Caavo, you can finally control your TV experience the way you want to. Whether using Alexa, the Caavo remote, or any of your other remotes (including game controllers), everything just works.  
 

"I began to notice how much simpler it was making my TV time. It's fun to search up shows and they magically appear and seamlessly take you to the app of choice. Caavo switches between devices better than anything I've ever used."

"Besides the voice control, my favorite aspect of Caavo was using just one remote for everything. I locked all my remotes away in my entertainment center cupboard and used the Caavo remote for everything. That alone almost made it worth it. Caavo takes away the stress of managing multiple devices and remotes."

"Caavo is a unique, ambitious product that does more to tackle the daunting complexity of modern home theater gear than any device I've tested. It effectively takes over your system, smooths over the rough edges and makes it all much easier to use."
— The Caavo Team