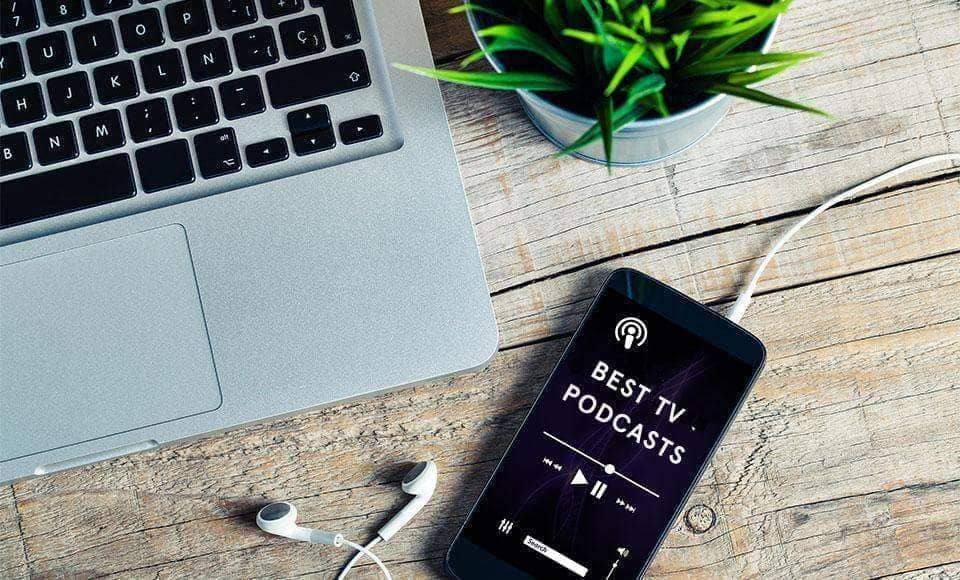 Our love of TV is not limited to watching our favorite shows and movies. We religiously read the comments sections, peep the spoilers, peruse articles about upcoming releases, and follow our favorite shows on social media. Podcasts are another favorite way to keep up with all our entertainment obsessions while we're at home or on the road.
Here are a few on our must-listen list:  
Hosted by an M.I.T. librarian, a TV critic from Vulture, and a wirecutter journalist, Appointment Television proclaims itself "a podcast about the TV you want to make time for." We love how much these hosts love each other - they're friends IRL and it shows. They discuss everything TV, new and old alike. Recent topics include Sex and the City, Comedians in Cars, and Handmaid's Tale. Subscribe. You won't regret it.
Uproxx's Alan Sepinwall and Brian Grubb talk about all things TV - the shows they love, what they watched so you don't have to, and shows that have potential to become something great. And for some credibility bonus points, when our beloved Vulture TV podcast ended (sniff, sniff) its hosts suggested TV Avalanche as a way to fill the Vulture-shaped hole in our hearts.
Sadly, Slate recently posted the final episode of its Represent podcast, so this one won't be popping up in the new episodes feed. Nonetheless, definitely go ahead and give it a binge listen. This podcast dedicated to highlighting TV, movies and online shows created by and/or about women, people of color, people with disabilities, and those in the LGBTQ community is sure to open your eyes to many important perspectives.
In this weekly show Ringer's Andy Greenwald and Chris Ryan talk about the latest in TV, movies and music. Recent TV topics include things like an interview with the showrunners of Netflix's GLOW, a discussion on Emmy nominations, and discussions on new episodes of shows like Sharp Objects.
The flagship podcast of Previously.TV, Extra Hot Great has been running since 2013, and with more than 200 episodes under their belts. The hosts discuss everything new and great in TV. We love the Around the Dial segment, which clicks through all the best shows of the week. A quick, easy way to keep caught up.
Host Jason Snell talks about geeky media in all forms - TV, movies, books, comics and more. On Episode 410, a panel including writer Glenn Fleishman, Tom's Guide editor Philip Michaels, tech writer John Siracusa and podcaster Monty Ashley is charged with drafting the best quotes from the Simpsons.
No TV podcast list would be complete without NPR's renowned Pop Culture Happy Hour. The show covers all things pop culture, including TV, movies, books, comics and music - it's one of our faves for keeping our finger on the pulse general pop culture happenings, including TV. Host Linda Holmes, "Monkey See" blogger, always finds the right mix of insightful observations, pragmatic commentary and total hilarity.