Hut Hut Hike: How to Get Set for Football Season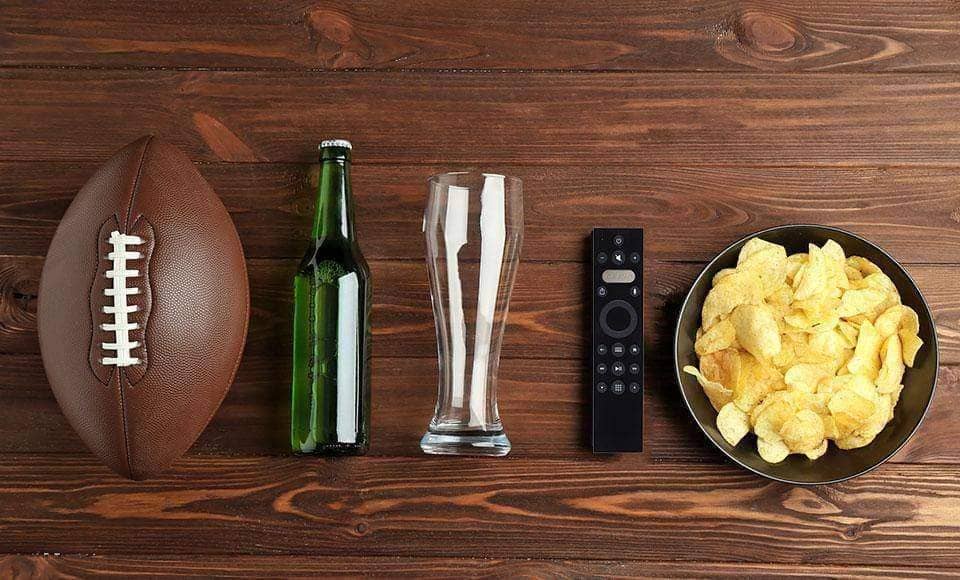 With back-to-school season underway and temperatures winding down (...sort of), we can't help but look ahead to the upcoming fall season. Rather than countdown the return of pumpkin spice lattes or messy pumpkin carving, we're gearing up for fall football madness. Whether you're a fantasy football junkie, diehard niners fan, or just like tailgating with nice wine at the Stanford game, we can all agree that football brings us together for some good classic American fun.
Here are a few tips on how to get your living room football-season ready before the season officially kicks off:  
Set the Space for Optimal Viewing
Picture screening room heaven and make it happen. Choose a sectional with ample space for feet to be up, food trays within your grasp, and plenty of space between you and the TV to allow room for wild flailing. Positioning your TV a bit lower on the wall prevents any form of neck injury while watching (and screaming) to that wild interception pass.
Pick the Perfect Game Day Party Menu
Ahhh...may we be buried in classic hot wings, sauce and dip while relaxing on the couch. Let's not  forget twice baked potatoes, cheese sticks (or why not a boat of cheese dip?), chili, sliders and, of course, beer. Sitting on our couch chowing down and watching our least favorite team lose is just the BEST...
Show Off Your Team Swag
Time to drag out your team "lucky" shirt, nevermind that it is now three sizes too small from a battle clearly lost with the dryer. Deck your living room in posters, flags, and team mugs. For the superstitious: if you aren't wearing that logoed beer guzzler hat, your team may just lose. And reminder that if you're a bit short on team swag, your body is a perfect medium to logo up!
Watch Live TV and Stream
Say you want to watch that amazing pass in the third quarter with 3 minutes on the clock from last year's Rose Bowl on YouTube, and then flip back to College GameDay? Just use the Caavo voice-controlled remote and we'll get you right to the game and then straight back to live TV.
No live TV?
Good news, streaming NFL games is now easier than ever and we're here to help. Simply subscribe to the streaming service of your choice and Caavo will show you all your game options and where to watch them.
Where to Stream NFL Football Games for the 2018 Season
Here's a few options to consider:
Now, Let the Games Begin
Just tell Caavo you want to "watch The Raiders" (or your team of choice), sit back, relax and enjoy an amazing gameday!