Groundbreaking Star Yaphet Kotto on the Movies and Shows that Wow

By John Griffiths | Photo Credit: Kotto in Live and Let Die (copyright MGM, United Artists, et al.)
"Cut it out, man—call me Yaphet!" For a movie icon and Hollywood recluse (he now lives in the Philippines), Yaphet Kotto—no need to address him as "Mr. Kotto"—sure is a sweetie. And his levity is definitely a contrast to his grave screen persona. As spaceship technician Dennis Parker in the original Alien (1979), he lent a quiet heart to one of the most frightening films of all time. As widowed Boston police lieutenant Al Giardello on '90s Homicide: Life on the Street (1993-99), he brought a deeply-felt intensity to one of TV's best shows of all time (according to EW, TV Guide and Time). And, admit it, as drug lord Mr. Big—a.k.a. dastardly Caribbean dictator Dr. Kananga—Kotto made for one of the liveliest Bond villains of all time in 1973's Live and Let Die.
Kananga was the first-ever black Snidely Whiplash in mainstream movies, but Kotto is still irked over the character's fate. "People laugh at the ending," says the New York City-born actor (his Catholic Panamanian-American mom was a nurse, his dad a Jewish businessman from the Central African country of Cameroon). He chides with a gentle laugh that Bond-franchise producer Barbara Broccoli should "bring Dr. Kananga back so we can find out what really happened to him."

Kotto realizes scoring even a cameo in next year's Bond 25, Daniel Craig's final outing as the superspy, and the 25th Bond movie, is a long shot at this point. With almost 100 screen credits under his belt, he's just proud that he was one of the very few black actors to achieve stardom in showbiz's supposedly "enlightened" post-Sidney Poitier landscape. "Without Poitier," he insists, "I wouldn't have any career".
While starring roles for African-Americans in the '70s and '80s weren't exactly plentiful, Kotto's resume is dotted with memorable roles in notable titles. See Director Paul Schrader's satirical blackmail tale Blue Collar where Kotto played alongside Richard Pryor and Harvey Keitel, the hit prison drama Brubaker with Robert Redford, and the movie take on Stephen King's The Running Man, starring Ahnnold.
Along the way, Kotto notched some unsung gems like 1972's Across 110th Street, a Tarantino-approved cops-and-mobsters drama that paired him with fellow detective Anthony Quinn and boasted a hit theme sung by soul great Bobby Womack. Says Kotto: "I've been blessed with so many different kinds of films, so many different kinds of characters."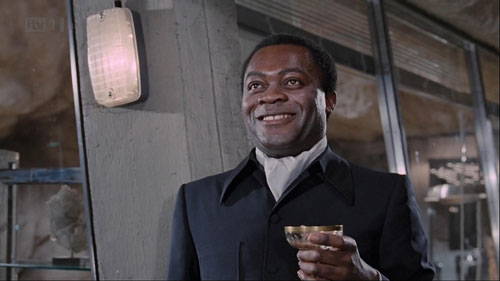 He's made his mark without ever having a personal publicist. "Barbara Stanwyck, Judy Holliday, Katherine Hepburn, Mary Astor—for some reason they all took a liking to me in my early days when I was doing stage stuff and TV guest parts. They all said the same thing: 'Let the work speak for itself!'" He's only done a few talk shows (once on Carson, twice on Conan O'Brien's NBC show). And he skips those autograph-signing conventions. "I went to one with my wife and it was a one a hell of an experience, but there are so many hands to shake, I would need three clones to keep doing those things".
But his stealthy ways can be misconstrued, the 6' 4" actor rues. Moore wrote in his autobiography that Kotto had a chip on his shoulder while filming Live and Let Die. "I'm quiet and keep to myself when I work," says Kotto, whose parents divorced when he was a toddler (he was raised by his grandparents in Harlem). "Sometimes people think that means I don't like them."
With Caavo, Yaphet is fun, chatty and engaged. His chosen genre for his favorite movies and TV shows? Stuff that just wows . . .
U.S. President Harrison Ford, a secret passenger on a plane hijacked by a Russian terrorist, is out to take control of the cockpit in director Wolfgang Petersen's nail-biter. "When Ford says, 'Get off my plane!,' see if your heart is not moving, man." One "reminds you why America's worth standing up for, and how Americans come together when things get rough. Every time I see it, it moves me to tears." 

Ancient Aliens (2010-present)
Kotto gets a kick out of this History Channel quasi-investigation show that seeks to show evidence that extraterrestrials once roamed our planet. "I love it—it's great for conversations. Backed when I lived in Pacific Palisades, before California had millions of cars on the freeways, I would drive and listen to these weird radio shows (featuring) crazy guys that came from Mars." Note: Kotto is also a big fan of The X-Files.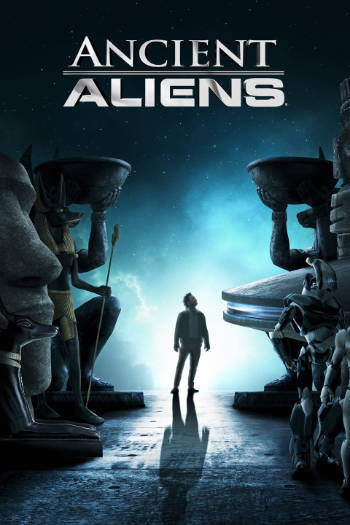 A personal wow! In this beloved action farce, a bounty hunter (Robert DeNiro) and a slippery neurotic mobster's accountant (Charles Grodin) prove a vexing duo on-the-run for grumpy FBI agent Alonzo Mosely (Kotto). "People come up to me all the time and say, 'Midnight Run was hysterical!' If movies with that kind of dry humor were still around, I'd be working all the time."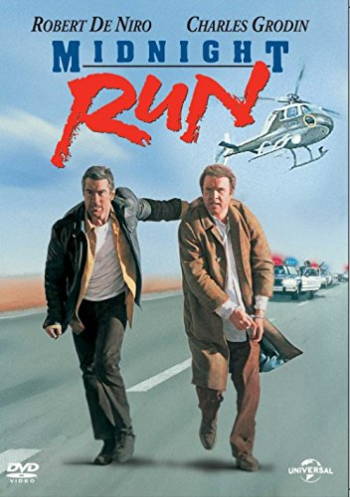 The hard-hitting story of Terry (Marlon Brando), a would-be boxing champ out to bring down a corrupt union boss (Lee J. Cobb) despite the odds, "changed my whole life," says Kotto. "I saw it at Times Square and it just knocked me out. I walked up the street in a daze." What floored him so? "Director Elia Kazan's work is just beautiful. And Brando, Cobb—they were actors who were not afraid to be their characters, or themselves. This movie made me want to be an actor."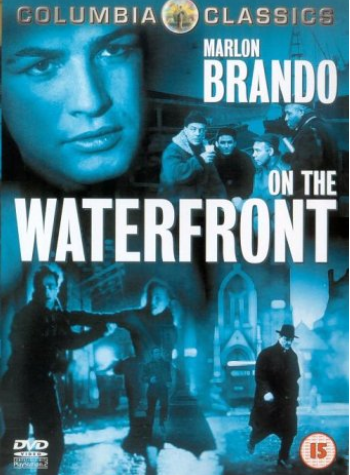 The Pirates of the Caribbean: The Curse of the Black Pearl (2003)
"Exciting!" says Kotto of this first of five cheeky, big-budget eye-fillers starring Johnny Depp as a somewhat heroic—and eventually immortal—pirate named Jack Sparrow. "The movie does a great job of putting twists on all the swashbuckling Tyrone Power and Errol Flynn did back in the day." He's more meh when it comes to Pirates' (still coming) sequels. "They got rid of a lot of fun characters."


Not to be confused with two recent-ish thrillers of the same title, this "wow" of an Iranian drama from acclaimed director Jafar Panahi (The White Balloon) follows various women trying to dodge or flee persecution, or worse, in their male-ruled homeland. "It's just unbelievable to think life can be that way," Kotto sympathizes. "And it's unbelievable that (Panahi) could create such great work for what, 10,000 bucks?!" Even with that actual low budget, the movie won the Golden Lion at the Venice Film Festival—but remains banned in Iran.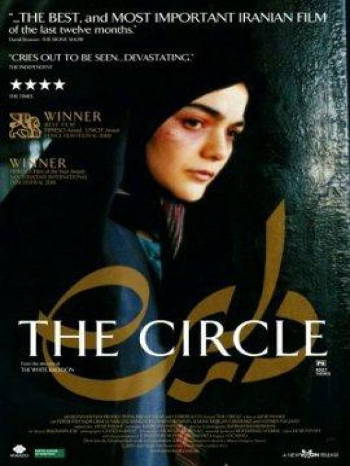 The Liberation of L.B. Jones (1970)
"I'm proud to be in it," says Kotto of the final movie directed by William Wyler (Ben-Hur, The Desperate Hours). "It was a pivotal picture that helped (improve) the look and value of movies about African-Americans." Plot: The titular Jones, a successful Tennessee funeral parlor owner (Roscoe Lee Browne), aims to expose an affair between his wife (Lola Falana, who got a Golden Globe nom) and a sadistic white cop. Tragedy (and a bit of melodrama) ensues. Despite being deemed "dated" by critics at its release, the themes of racism and police brutality still ring true. Jones also features an Elmer Bernstein score, a script by In the Heat of the Night Oscar winner Stirling Silliphant and Barbara Hershey in one of her first roles. Kotto plays—affectingly—the film's quasi-hero, Sonny Boy Mosby.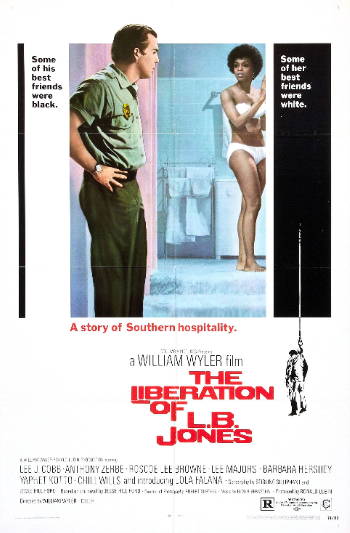 Here, Kotto gives special kudos to another maybe-unsung movie villain: Hugo Weaving as Agent Smith, the super-powered AI who can self-replicate in times of need, much to the frustration of this mind-bending sci-fi franchise's hero, Neo (Keanu Reeves). Weaving "is really the only actor I really appreciate these days. He's fantastic. I love to watch him work."