Actress Amanda Fuller's Movies & TV Shows Set in L.A.

By John Griffiths | Photo Credit: Anastasia Nora-Lee
Former child stars aren't known to exude cool, but Amanda Fuller has a flair for straddling two worlds. Take her two current TV roles. On Fox's hit family-com Last Man Standing, she plays Tim Allen's loving eldest daughter Kristin Baxter. On Netflix's Orange is the New Black, she's angry inmate Madison "Badison" Murphy.
Career longevity makes a girl want to mix things up. "I've been performing for so long," says the actress, who was eight when she landed her first gig on PBS's Tales of the City (she played the pestering daughter of Laura Linney's gross neighbor Norman).
"I was doing theater and dancing basically out of the womb— like, at three—studying at a performing arts school. My parents made a pact that they'd help their kids pursue their dreams, and we're lucky it all worked out."
Not that it's been one smooth drive. Born and raised in Sacramento, California—about 400 miles away from Hollywood—child-aged Fuller relied on her dad, a retired police chief, and mom, a former clothing designer, to get to choice auditions in San Francisco and L.A.
Once she started regularly landing roles, ping-ponging from salacious TV movies (think Lifetime's Deadly Whispers with Tony Danza!) to goofy-sitcom guest spots (Malcolm in the Middle, That '70s Show), her parents decided to split the family up for few years, with mom living with Fuller in L.A. and the rest of the clan (including three older brothers) staying up north.
"It was tough, but I think that's what helped me stay as grounded as I could be in this industry. Eventually everyone all came down to L.A.—but then my mom and dad moved back up north. City life is a little too intense for them!"
To Fuller, though, LA and its colorful environs are just right. Grateful that she avoided the tragic fate of more troubled kid stars like Brittany Murphy—whom Fuller actually played in Lifetime's biopic The Brittany Murphy Story (2014)—she's grown more aware of Hollywood's reaching effect.
Her beyond-daring lead turn as a sex addict in 2010's Red, White & Blue, an award-winning but violent indie film, "made me realize the screen can change people's lives and my career can be purposeful. That's what drives me now."
On her proverbial vision board: Directing and making shows and movies and songs with her like minded husband, stage actor Matthew Bryan Feld. "I have a very tight group of friends who are all supremely talented and should be working all the time. The dream is to just make stuff together." While that all sounds very La La Land, Fuller's list of favorite movies and shows set in and around L.A. covers both the cute and edgy.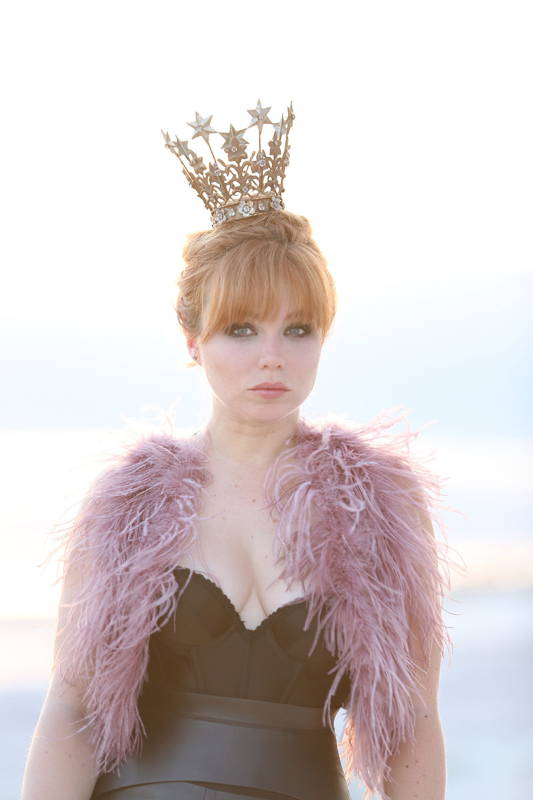 American History X (1998)
"There are so many great movies set in L.A.: Chinatown, Sunset Boulevard, L.A. Confidential, Valley Girl," says Fuller. "But I didn't want to note the obvious ones." So, hello Oscar-nominated Edward Norton as Derek, a neo-Nazi in Venice Beach who, after lots of shockingly violent encounters, ultimately has a change of heart. "What can I say—I like the dark stuff." X, she raves, "is very, very intense, with great insight into how f—ed up the mind can get." It's a film that "could've have been set in any major city," she adds, "but the story definitely fits with the class struggles in Venice."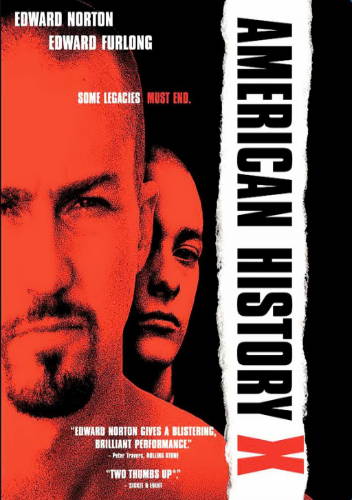 Arrested Development (2003-present)
This outlandish satire of the rich (and/or bankrupt) rings true to Fuller. Meet the Bluths of Newport Beach, a family who, save for decent son Michael (Jason Bateman), outdo each other in greed, scheming and disappointing each other. "One of my exes lived in Orange County, so it feels very familiar to me."  Development, which sometimes sees its characters venture to L.A., offers "every version of the southern California type—in one family. It's pretty on-point study. And Jason Bateman is my hero."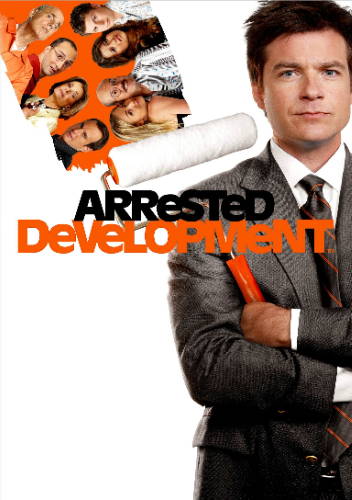 Alicia Silverstone shines as popular, if meddlesome, Beverly Hills high schooler Cher Horowitz in this update of Jane Austin's Emma. The hit romcom, in which Cher learns all sorts of lessons while falling for her cute older stepbrother (Paul Rudd), "is the kind of flick my friends and I can put on anytime and still love every moment." And the movie's a veritable travelogue, with its charactes frolicking from Rodeo Drive to the Valley (where Cher gets robbed at a landmark liquor store). Fuller, of course, notes that Brittany Murphy plays Cher's makeover project Tai. "Her performance is epic."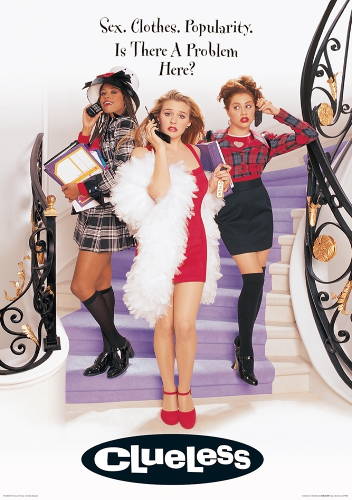 "It's like the boy's version of Clueless," cheers Fuller. Plot: A couple of stoners (Sean Astin and Pauly Shore) secretly discover a caveman (Brendan Fraser) frozen in a back yard in the Valley—the bourgeois town of Encino, to be exact—and help him adjust to a world of 7-11s and mustard bottles. "It's adorable and hysterical! And Brendan Fraser is one of the most underrated actors of our time! Have you seen him in The Affair recently?" Anyway, Man "offers a great snapshot of what it is to live in the Valley."                                                                                                

This darkly comical tale of put-upon everyman William Foster (Michael Douglas), divorced and suddenly jobless, captures Los Angeles in the most "cathartic" of ways. Why? William hits his not-gonna-take-it-anymore moment during a hellish traffic jam on a freeway, ditching his car right there to go on a wild adventure across town on foot. She loves that William's mission includes "standing up for certain downtrodden people along the way." And Douglass "gives a truly affecting performance."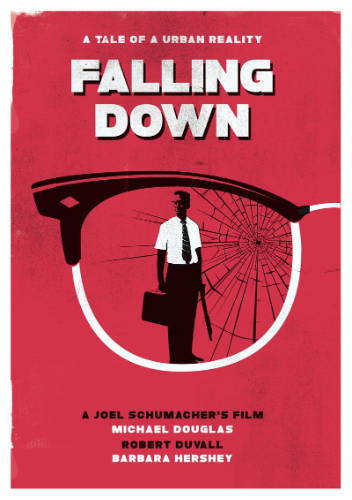 Like seemingly all of auteur Paul Thomas Anderson's movies, this gallows-humored tale—sap Barry (Adam Sandler) vainly hopes for bliss with new romance Lena (Emma Watson)—envisions the San Fernando Valley as one pretty bleak and/or insipid place. "The warehouse where he works is just so stark and lonely—very much like the part of the area where it was filmed," says Fuller. Love "is such a barren, raw look at an underdog's life, and the locale fits—because, really, LA's filled with underdogs."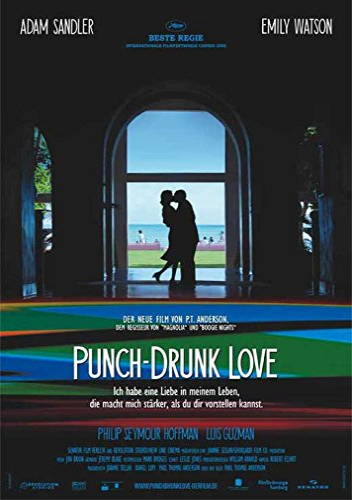 "Please, please see it—it's so good!" says Fuller. Director Sean Baker's scrappy story—two close-knit prostitutes (Kitana Kiki Rodriguez, Mya Taylor) set out to find out if one's doting pimp had an affair—"has so much heart and such beautiful performances." But this isn't Pretty Lady. "You get to see the streets of Hollywood in their rawest form."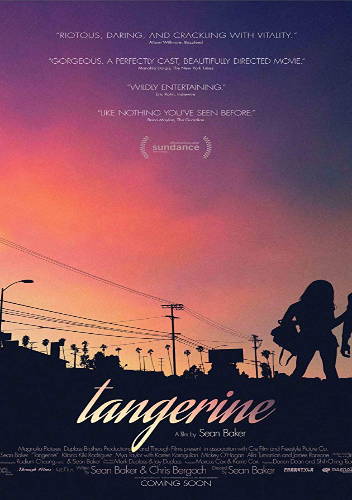 Transparent (2014-present)
Silver Lake! Los Feliz! Brentwood! The desert! In this groundbreaking adult family comedy, transgender hero Maura Pfefferman (Jeffrey Tambor) and her self-obsessed offspring all try to grow in a land of self-entitlement. "All the challenges that they're facing are very modern, very honest, but the show can get sort of dreamy—which is very provocative. LA can be a dreamlike state."