Say what you want to watch.
To launch a device, app, or live TV channel, just say "watch," and Caavo will take you right there. For any shows that you've already been watching, Caavo will automatically pick up right where you left off.
Find all your favorites.
Use Caavo's smart universal search to find movies, shows, sports, teams or actors across all your devices, including live TV and DVR. Plus, with Caavo's watchlists feature, you can see everything you've recently watched, organized on one screen and sorted by service.
Flexible setup.
Simply plug in your entertainment devices, and Caavo automatically detects and configures them. With eight HDMI ports, you can easily add or remove devices anytime.
Unified control.
Use Caavo's voice remote, or Alexa, to control everything – cable and satellite TV, streaming devices, apps, gaming, and more. (Your other remotes still work too.)
All your favorites on one screen.
See all the shows and movies you've recently watched, organized on one screen and sorted by service. Kick back and pick up where you left off.
All your streaming apps in one place.
Browse and access all your favorite apps and services in the same place. Everything from iTunes to Netflix to Amazon Prime is there, side-by-side.
Is Caavo right for me?
Caavo works great with many different TV setups including 4k UHD (but not HDR). What is HDR? For some devices Caavo is your Entertainment Assistant, launching content and apps and tuning to channels with your voice commands, automatically picking up where you left off watching, and gathering all your recently viewed content into watchlists. For almost anything else you connect to your TV, Caavo is a Remote Control, offering functionality similar to a universal remote.

For the best experience, you'll want two or more devices from the Caavo Entertainment Assistant list.
Caavo Entertainment Assistant

DISH, DirecTV, XFINITY (newest models)
FireTV (all models)
Roku (all models)
Nvidia Shield TV
Apple TV with Siri Voice remote
Caavo Remote Control

Set-top boxes
DVD/Blu-ray players
Streaming boxes (including Apple TV 3 and older)
Game consoles
Still have questions? Use this tool to see how well Caavo will work with your setup.
From the grain of real wood and spun metal to the feel of the cables, you know immediately Caavo is different.
Easy on the eyes, a snap to set up, and simple to use — the whole experience is thoughtfully crafted. Caavo brings love and quality to the quality content you love.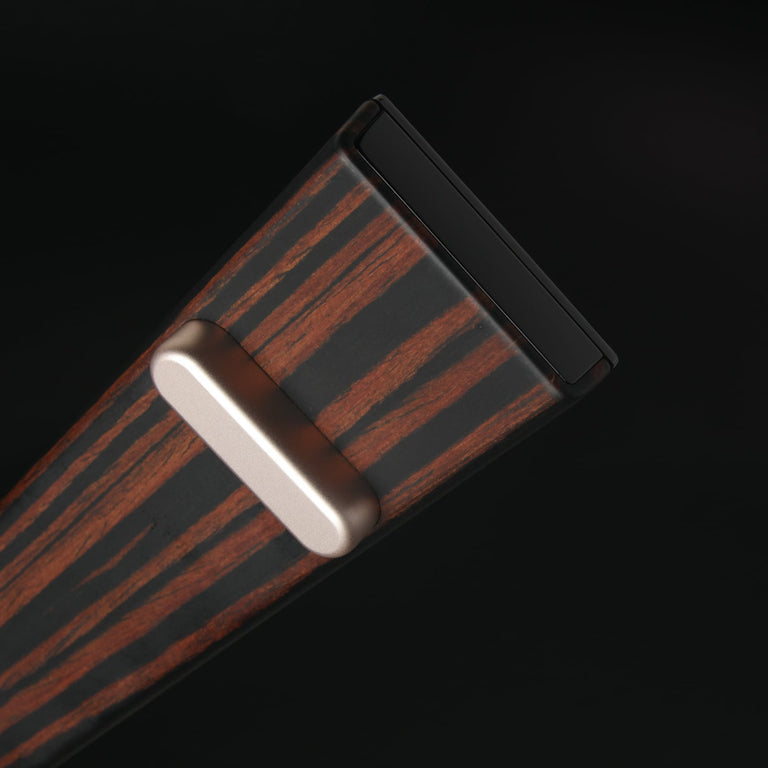 Technical Specs
Main Unit

Size: 410 x 232 x 31 mm
Weight: 2.0kg
HDMI: 8 inputs, 1 output. HDMI 2.0, HDCP 2.2. 4K 60Hz
USB: 2 outputs for power only. 1A per port
IR: 3.5mm IR out.
Power: 110-240V 50-60Hz AC. Draws up to 500mA
Ethernet: 100Mbps
Wireless: 2.4 and 5 GHz (802.11 2x2 ac) and Bluetooth 4.0

Supported Audio Formats

PCM, 8 Channels, 24 bits, 192kHz
Dolby Digital and Dolby Digital Plus up to 8 channels and up to 192kHz
DTS up to 8 channels and up to 192kHz

Supported Video Formats

max YUV420 4K (3840x2160) 8-bit at 60Hz and RGB/YUV444/YUV422 4K (3840x2160) 8-bit at 30Hz

Remote Control

Size: 40 x 180 x 19 mm
Weight:0.1kg
Range: 6m-12m, under typical conditions
Connection: Bluetooth LE
Charging: Micro USB
USB Charger: 110V-240V 50-60Hz 1A

Packaging

Size:445 x 265 x 95 mm
Weight:3.8kg
What's In The Box