Author Caroline Kepnes' Top Movies and Shows that Creep Her Out

Author Caroline Kepnes' Top Movies and Shows that Creep Her Out

By John Griffiths | Photo credit: Courtney Dowling Pugliese/Ace Photography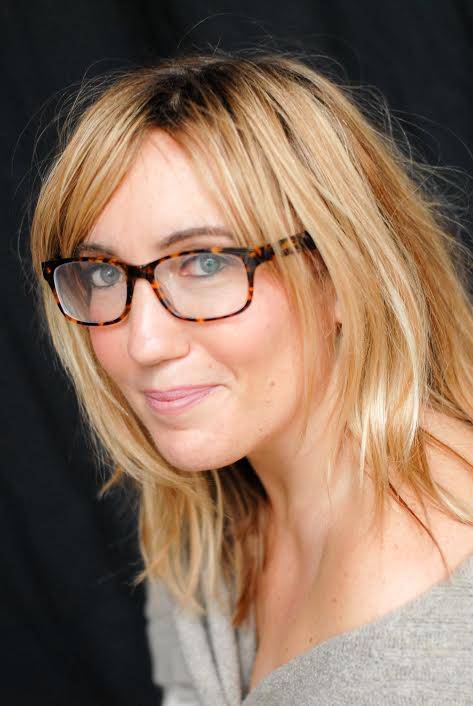 In chatting with Caroline Kepnes, a funny, fast-talking and fun-loving blonde who likes to go out dancing, one wouldn't necessarily peg her as this generation's Stephen King. Yet, at 41, she's already notched three nail-biting bestsellers, starting with the stalker manifesto You—which King himself has raved about—and its follow-up Hidden Bodies.
The Greg Berlanti-produced TV version of You, starring Penn Badgley as Kepnes' wry and secretly murderous protagonist Joe, has been such a hit for Lifetime, a second season is in the, er, bag. Meanwhile her latest opus, Providence, the first novel to be published by Lena Dunham's imprint Lenny Books, takes H.P. Lovecraft's chilling short story The Dunwich Horror into a modern-day supernatural tale of love and death. How did Kepnes become such a master of creepiness? Blame her home town of Hyannis, Massachusetts, in touristy Cape Cod.
"The summers were great with all these people in town and me working at an ice cream shop," she says. "But in the winter, all these quaint houses would be boxed up. The whole place felt haunted!"
An observant and imaginative kid who loved TV and movies, Kepnes quickly headed to Hollywood after studying American Civilization—and writing—at Brown University (yes, in Providence, Rhode Island). After slogging as an administrative assistant at LA's Museum of Natural History ("I got to see where they store animal bones!"), she wrote freelance pieces for Entertainment Weekly before landing on the writing teams for the beyond-corny family dramas 7th Heaven and The Secret Life of the American Teenager. "Creepy, eh?" she says with a laugh.
Kepnes' penchant for dark humor extends to her ominously teasing the plot of her next novel, just finished: "It's about a female children's book author with a nice big pond in her back yard." But, again, the prolific Kepnes is no recluse. In addition to shimmying to Bowie and New Kids on the Block, she likes to hang at Starbucks, catch films and play tennis ("I've got a bad ankle though"). And the author's offbeat bent comes across in her special-for-Caavo-ites list of titles that make her feel ooky.
Kurt Russell and his wife Kathleen Quinlan stop at a roadside diner, he leaves for a bit, comes back and she's gone. "And everyone in the diner is, like, 'What woman? What do you mean? She wasn't here,'" recounts Kepnes. "I love stories where people seem out to make someone crazy. They play particularly well right now because we're living in a world where we feel that every day!" In that case, time again to also watch Gaslight!
Howard Cedar Cove (2013-2015)
For Kepnes, the Stepford Wives have nothing on the perfect townsfolk of island town Cedar Cove, Washington, in this Hallmark Channel drama. For the uninitiated, Andie MacDowell plays Olivia, a municipal court judge who spends the bulk of the series riding a bike, looking at flowers and tentatively flirting with recovering alcoholic Jack (Dylan Neal). Despite Jack's issue, "Everyone's so f—ing perky. And everyone from the best friend to this elderly couple who run the local inn are obsessed with Olivia and Jack getting together." But Kepnes, giggling, sees a dark undercurrent. "You start to wonder if everyone in Cedar Cove is going to gather for some sort of satanic ritual at some point."
This classic horror tale-lite, about a town overwhelmed by fuzzy little creatures tiny who become less adorable under certain conditions, is "funny and sweet in parts," notes Kepnes. "But when I was growing up, we we had a cat, Cookie, who was elegant and haughty but had this exceptionally nasty streak. After Gremlins, I never wanted my parents to feed her after midnight."
Matt Dillon's (bizarre) film debut! He plays one of the bored teens in a dreary planned community called New Grenada—a place so dull, the kids band together, take over the town and imprison their parents. "I was so well-behaved in high school, I like to see the stories of kids who aren't." Not to be confused with 1986's true-life jaded-youth drama Rivers Edge with Keanu Reeves, but it definitely works as a companion piece.
"More people need to see this movie," says Kepnes of the thriller that's based on a Joyce Carol Oates story. Plot: Teenager Laura Dern, "hormones raging," flirts at the local mall with older mystery-guy Treat Williams. As the man's intentions gradually turn eww-worthy, "You feel the biggest sense of dread on planet earth."
The Babysitter's Seduction (1996)
Nothin' like a salacious Lifetime murder mystery (and it's based on a true-story to boot)! A rich doctor (Stephen Collins), recently widowed, gets over his grief quickly by seducing his kids' babysitter (Keri Russell). "Of course he just goes super-crazy, which if you've seen Stephen Collins play so nice on 7th Heaven, is creepy on its own. I've watched this one over and over and over."
A husband and his love (a young Dustin Hoffman and Susan George) are terrorized by crazies in a, yep, quaint local town in this violent classic—"a work of art," deems Kepnes (it's directed by Sam Peckinpah). "The couple is holed up in their house, with these men on every side trying to get in." Kepnes notes 2011's remake with Kate Bosworth and James Marsden "was panned but it's enjoyably creepy too."
One-upping Straw Dogs in terror for Kepnes is this similar flick with Scott Speedman and Liv Tyler as a nice couple whose idyllic vacation-home stay is ruined by a group of people wearing masks that torture them "for no reason." The author shudders. "The story reminds you that there's just evil in the world. It's not for the faint of heart. To me, this is one of the scariest movies ever made."