Rock Icon Cherie Currie's Flicks and Shows That Cause Runaway Emotions

By John Griffith | Photo Credit: Janet Macoska
Rock Icon Cherie Currie's Flicks and Shows That Cause Runaway Emotions

At 15, Cherie Currie, a fairly typical 15-year-old Southern California girl, caught her first rock concert. The performer: David Bowie, on a La La Land stop during his famed 1974 Diamond Dogs tour. Bowie's performance and the crowd's wild adulation changed her world. Recalls Currie: "I walked into that concert a shy surfer chick, and walked out knowing what I wanted to do with my life."
Within a year, she was plucked by a record producer to be the lead singer of The Runaways, the groundbreaking all-girl group that—with hard-driving hit tunes like "Cherry Bomb"—would go on to tour the world and inspire The Go-Gos and The Bangles and 2010's biopic The Runaways (Dakota Fanning played Currie, Kristen Stewart evinced her storied band mate Joan Jett).
Currie's life story isn't just cinematic—it's human. With fame came excess—meaning drugs and booze—fueled further by the torment of sexual abuse (all noted in her autobiography, Neon Angel: A Memoir of a Runaway.) Coming from upper-middle class Encino in the San Fernando Valley, "I was very naïve," she says. "I had been sheltered by a very loving home life, with my grandmother living with us and all. And then my mother (a minor movie star back in the day) and dad divorced, and my mother moved away..." Currie pauses. "If I could speak to that 15-year-old girl today, I would tell her to be so aware. You're being abused and used and ripped off."
If that sounds like bitter talk, you're listening at the wrong speed. Currie, upbeat, chatty and easy with a laugh, is all about sharing her experience as a caveat to others about the mercurial music biz. She left The Runaways after just a few years to try it solo. Later, she formed an only mildly successful act with her identical twin sister Marie (played by Riley Keough, Elvis Presley's granddaughter, in that Runaways film). She also gave acting a shot; she and Jodie Foster starred as troubled teens in 1980's cult hit Foxes. But cocaine and more got in the way. What's a tough chick to do but get sober and become an addiction counselor and trainer to boot?
But, like the proverbial bad boy, rock's been tough to quit.
In 2013, Currie recorded her first studio album in decades, Blvds of Splendor, which included a duet with big fan Billy Corgan of Smashing Pumpkins (Slash of Guns and Roses also participated). Her 2015 effort, Reverie, boasted an even more interesting duet partner: Jake Hays, 28, Currie's son with ex-husband Robert Hays of Airplane fame. (Note: Jake, former lead singer for alterna-rockers Maudlin Strangers, has a solo album coming soon.) Along the way, Currie has toured the U.S., the U.K., even New Zealand. And last year, she sang backup on a project reuniting members of another seminal '70s all-girl band, Fanny.
Currie so clicked with Fanny's equally seasoned Brie Darling, they joined forces for the new album The Motivator (out August 2 on Blue Élan Records), a mix of original tunes and bold redos of rock classics like The Youngbloods' "Get Together" and Stevie Wonder's "Higher Ground." (Darling's husband, multi-Grammy nominee Dave Darling, produces). "We picked songs that really bring back that good dopamine feeling we had when we were kids." And how's this for a list of random guest-singers: The Brady Bunch alum Susan Olsen, Warehouse 13 star Allison Scagliotti, Patti Quatro (Suzi's sister), Currie's other sister Sondra and ex Hays (he joins in on a version of The Kinks' "Do it Again"). All in all, "It was such a fun, happy experience."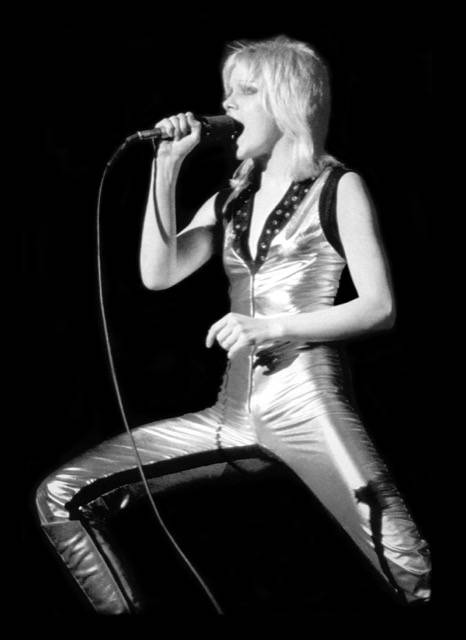 To think, going through a funk last year, Currie was thinking of leaving music again and moving to Oregon. "I was putting my (Valley) house up for sale and I was just going to build a cabin and carve," says Currie, who, it turns out, has become an accomplished wood sculptor (her tool: a chainsaw). "I was finished. I was walking away from this business. But I'm still learning at 59. When you think that you're done with something, that it's over because of age or disappointment, that's when you're thrown a gift. Now I can't wait to get on the road and rock."
First, though, Currie—a fan of everything from groovy movie musicals like Hair to TV classics like Alfred Hitchcock Presents ("I just love the old black and white stuff")—lets Caavo users in on the movies and shows that rock her to her core.
A certain classic hard-rock band reportedly took its name from this chilling, if low-budget, Italian horror anthology flick that's inspired directors from Fellini to Tarantino (along with perhaps the revered 1975 TV movie Trilogy of Terror with Karen Black). Here, a woman is unnerved by creepy phone calls, a Russian nobleman gets mixed up with vampirism, and a London nurse prepares a corpse for burial circa 1910. The latter tale features "a woman with white hair and a skeletal face that's haunted me for 49 years," says Currie. So, naturally, "I just watched the movie again about three months ago." Bonus: Old-timey Frankenstein star Boris Karloff introduces the stories a la his role on the '60s show Thriller.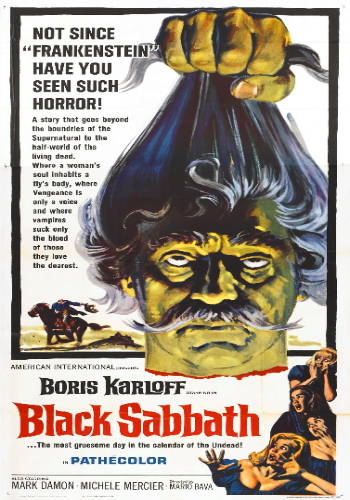 Prepare to laugh, gasp and cry watching this Oscar nominee for Best Picture. Warren Beatty, at his prime, plays Joe Pendleton, a star quarterback who dies and comes back in the body of a multimillionaire—and falls in love with environmental activist Julie Christie. Too bad he's got some angels (James Mason, Buck Henry) telling him he's got to give up that body and get to Heaven. Simply put, "This is a great film," says Currie. For one, Dyan Cannon, as the richie's adulterous wife, turns in one of moviedom's all-time funniest performances.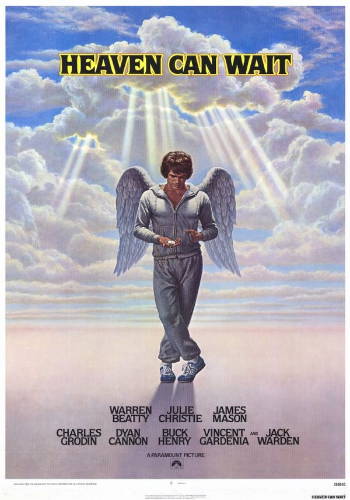 "I was a surfer and then not after Jaws came out," says Currie, who says her great aunt lost a leg to a shark when she was swimming off Malibu's coast. "And my ex-husband, Robert Hays, loves to surf. So I would have private conversations with my toddler Jack about why he really can't be a surfer. And he will not go in that ocean still at 28. I know—I did inflict my fears on my child. But he's glad I did because he'll keep all his appendages!"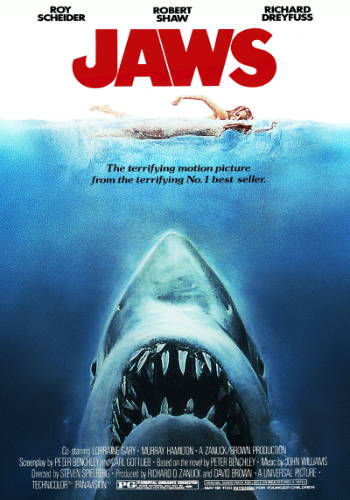 The sadly troubled life of The Beach Boys' mastermind Brian Wilson (played by Paul Dano and John Cusack at different ages) becomes a vivid, detailed and affecting biopic (directed by Bill Pohlad, who helped produce Brokeback Mountain—and The Runaways). "You haven't seen Love & Mercy?!" Currie admonishes. "Oh my goodness, it's one of the best movies I have ever seen. You see (Wilson's) mental-health issues and how people used him—just heartbreaking. You must see it."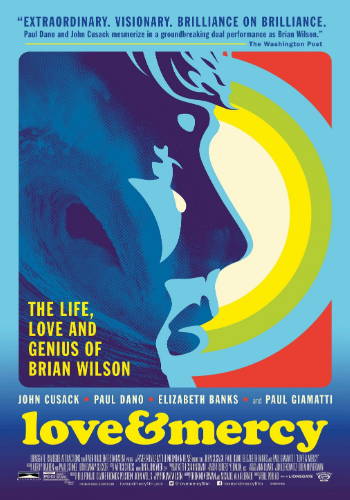 Time for some guttural laughs! Devastated that his wife (Sally Field) has divorced him, Robin Williams poses—fairly convincingly—as a charming elderly female housekeeper to be close to his unwitting three kids and the ex he hopes to woo back. "It's so much fun seeing him get away with that," raves Currie. "This movie's so neat—it lets you really escape."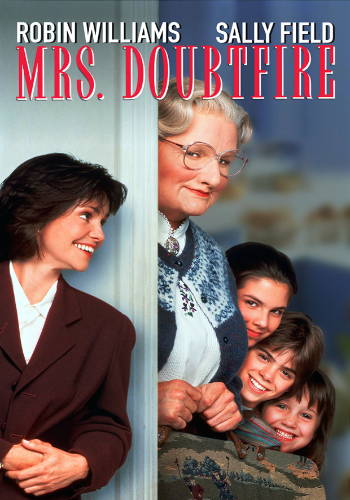 Silence of the Lambs (1991)
Back to goose-bumps now! Clarice (Currie's Foxes costar Jodie Foster), out to solve a horrific serial killer case, reluctantly seeks advice from incarcerated cannibal Hannibal Lecter (Anthony Hopkins, of course). "This movie scares the crap out of me," says Currie, who obviously loves a well-placed jolt. "When I first saw it, I was so terrified, I had nightmares."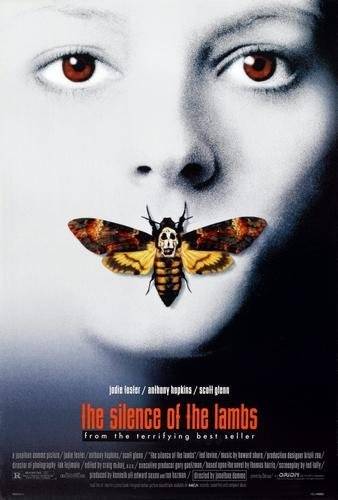 And back to the wild music biz! Firebrand Suzi Quatro (also known for playing Leather Tuscadero on Happy Days) gets the she-did-it-first treatment in this soon-to-be released rockumentary. Famous fans Alice Cooper, Deborah Harry, Days' Henry Winkler and Currie herself comment. "It's truly one of the best documentaries I've ever seen. What a deserving girl. Fantastic."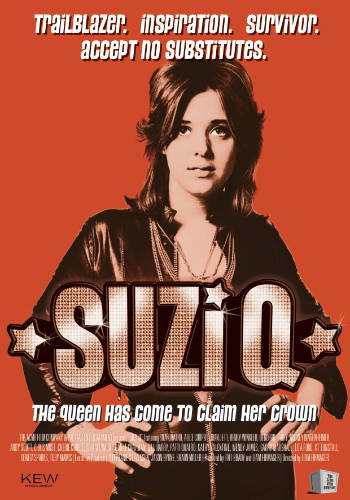 The Andy Griffith Show (1960-68)
Why is this beloved sitcom, about friendly and loving Mayberry, North Carolina sheriff Andy Taylor (Griffith) and his fellow town folk, on Currie's list? Because, before Currie became a runaway success, "that's the way I grew up."