Chris Geere's 8 Movies and TV Shows That
Are Great Brain Vacays

By John Griffiths | Photo Credit: Adeline Wohlwend
Let it be known that Chris Geere, famous to anti-romcom fans as complicated cad Jimmy Shive-Overly on FXX's acid-spritzed comedy You're the Worst, is so not a jerk. He starts a phone chat from his native England with a greeting that's so cheery—"How are you my friend?"—clouds everywhere should feel threatened. And while his Worst alter ego has been disappointing his maybe-soulmate—equally complicated writer Gretchen (Aya Cash)—for five seasons (fans will find out the couple's fate when the series caps its run April 3), Geere is quite the doting husband and father.
How doting? After his wife, singer-songwriter Jennifer Sawdon, gave birth to their son Freddie, now 6, the actor helped her launch a breastfeeding support group and training program at a U.K. hospital. He and Jennifer are "a really good team," says Geere. "We go to the gym every day together, we try and help each other with different things. We're just best friends." So, when Geere first started playing Jimmy, "I was like, 'Oh, no! How can he say these rude things?' But over the years, I've turned into him a bit." Really? "Because I'm very typically British, I don't always speak my mind. But playing Jimmy has made me more open and aware in my own relationships." Thanks to Worst, "I'm a better husband and father."
And a bigger star. Geere, an acting school grad who first found fame back home in 2007—that's when he started playing a young gay teacher on the hit Brit teen drama Waterloo Road—scored more fans from his hilarious turn as Sarah Hyland's professor-love interest, Arvin, on Modern Family last year. And on May 10, he goes big screen in Pokémon: Detective Pikachu, Warner Bros' live-action-and-CGI adventure with Ryan Reynolds as the titular video-game sleuth. "The only thing I can tell you is I'm a human in it," says Geere. "And I got to do some very cool stunts. I'm excited for Freddie to see it!"
Meanwhile, Worst lovers are eager to know where Jimmy and Gretchen will wind up in the show's finale. Geere's prediction: "The ending feels right. I've watched it twice now."
With Hollywood besotted as well, Geere and his family have decided to start looking to buy a house in L.A. Between his rising stardom, swapping continents and raising a kid, it makes sense that his Caavo list is all about movies and shows that give the brain a break!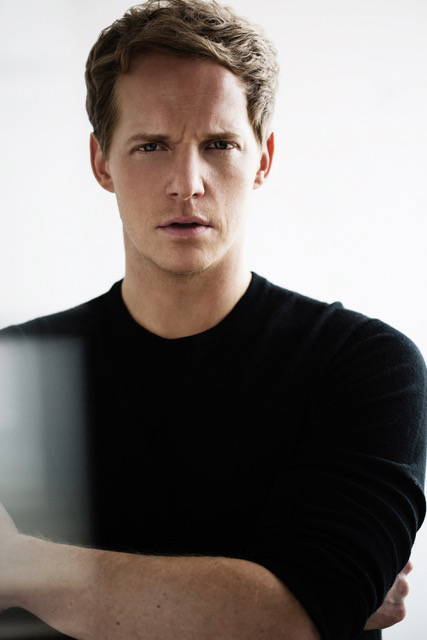 So what if the 'rents forget to bring Kevin (Macaulay Culkin) on a family Xmas trip to Europe?! The eight year-old gets to live it up at home and foul-up some would-be burglars in this rambunctious John Hughes concoction. "It's my favorite movie of all time," cheers Geere. "It has everything: Family, adventure, kids getting up to no good, brilliant music (by Star Wars composer John Williams) and Christmas!"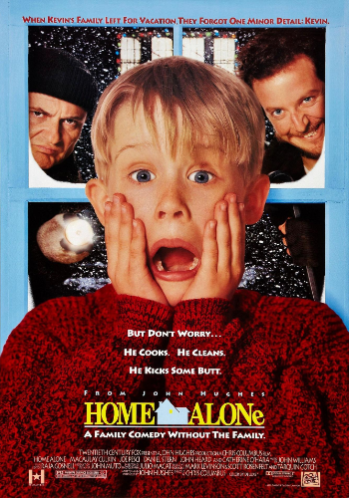 Back to the Future (1985, 1989, 1990)
"Part two, then one, then three." That's how Geere ranks the movies in the beloved, fantastical Future franchise where Michael J. Fox travels through time as nice-guy Marty McFly. "Fox is a hero to me, from when I was 12. After I saw the original, I wanted to be him—dress like him, have a car like him. He had the girl and the ability to time travel?! Okay, I'm in!"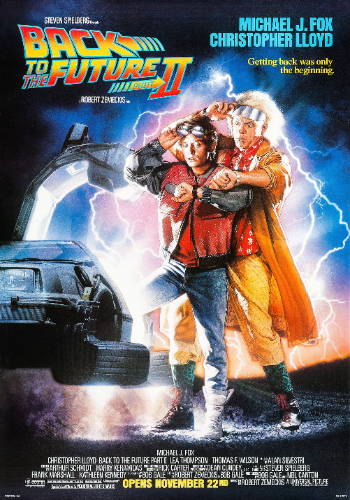 Brits can make wild and delightfully crass youth comedies too (this one's directed by the creator of England's teen-sitcom-to-movie-franchise The Inbetweeners). Recently dumped by his girlfriend, accident-prone Nick (Joe Thomas) decides to let loose, sometimes disastrously, at a Coachella-like music festival. Geere amuses in a cameo as a, um, practicing druid named Brother John who befriends Nick and his pals (and marries a goat).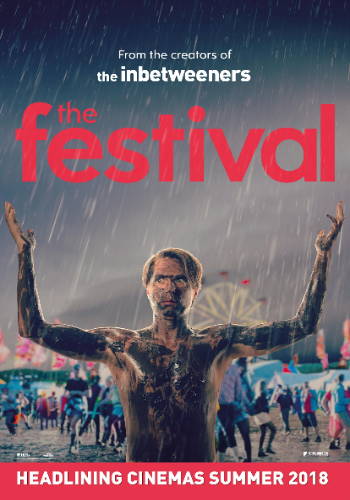 In this memorable comedy, Bill Murray shines as sour TV weatherman Phil Connors, who can't believe he has to cover a dumb Groundhog's Day story in podunky Punxsutawney, Pennsylvania. He learns it's a beautiful place thanks to local Andie MacDowell—and some sort of fantastical time warp that has him reliving the same day over and over until he changes his 'tude. "Even though I've seen it 150 times, if it's on TV, I will watch it again." Sure, Day's "meditative and inspiring—but it's also just funny and silly."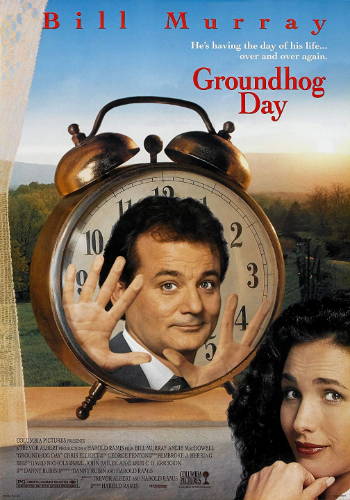 Californication (2007-2014)
David Duchovny's travails as Hank, a Southern California college professor who happens to be addicted to sex and booze, wouldn't seem like brain-vacay material. But this Showtime hit's "got misbehavior, mismatched couples—all the good stuff," says Geere, maybe showing his Worst side. And, explains the soon-to-be-expatriate, the series "gave me insight into L.A. and Venice Beach."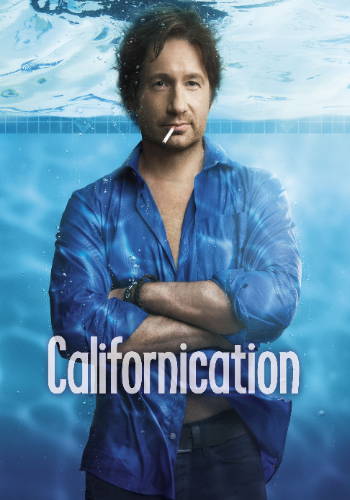 Game of Thrones (2011-Present)
"I'd never seen Thrones until recently," says Geere. During a three-week break from his Worst duties last season, he watched the first five seasons over two weeks (the final season 8 starts April 14). And? "This show changed my life!" His voice too: When Geere got back to filming Worst, that show's creator, Stephen Falk, asked Geere why he sounded, well...different. "I realized that I was basically doing my best Jaime Lannister impersonation!"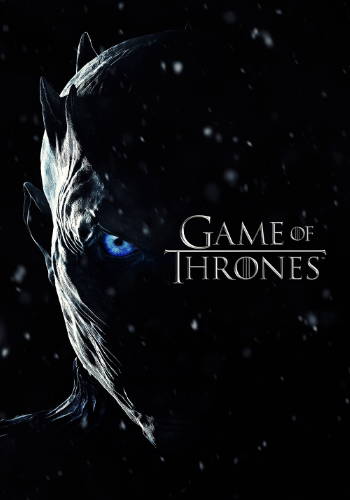 Ace Ventura: Pet Detective (1994)
Just the title of this slapstick classic—which made Jim Carrey a movie star—screams brain vacay. Plot: Who stole the Miami Dolphins' prized mascot, a real-life dolphin named Snowflake? Our bonkers, hair-slicked hero Ace is on the case. "It's so much fun, and Jim Carrey is a legend. When I first saw this, he was different from anybody I'd ever seen on the screen."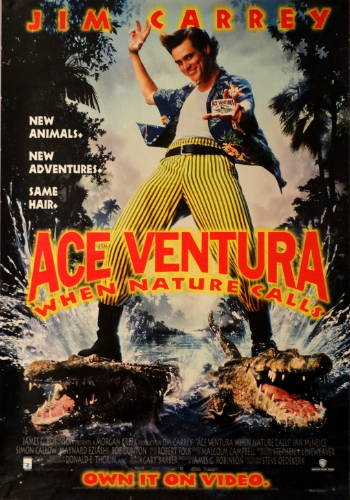 How to Lose a Guy in 10 Days (2003)
"This is my and my wife's favorite movie to watch together." Plot: Marketing dude Matthew McConaughey bets he can get an unwitting Kate Hudson to love him in 10 days, not knowing she's writing a magazine article on the things women do that supposedly irk men—and he's her test subject! While Guy ain't a classic, Geere makes a point: "Kids and jobs and lives are all over the place—we live in a world where we think and worry constantly. So how about just switching all that off and watching something easy?"