TV Music Editor David Klotz's Movie-Music Moments To Remember

By John Griffiths | Photo Credit: Frank Keilly
Shark Week Adventurer Paul de Gelder's Movies & Shows With Terrific (& Sometimes True) Heroes

Wild TV dramas are music to David Klotz's ears—and not just figuratively speaking. As the music editor for hits like Stranger Things, American Horror Story and Pose, he seamlessly aligns composers' original instrumentals (or cool pop tunes) with what we see on screen. Klotz has notched five Emmys for his work—and stands to score another trophy on September 14 for Game of Thrones' final season.
Klotz, a Pittsburgh native, often looks to his days as a wistful, movie-loving kid for inspiration. "I still think of movies and shows I saw when I was really young, like Star Wars, where the music really worked," he says. His dad's work in sales for Honeywell took Klotz, his mom and sister to Detroit and Boston and back to Pennsylvania, so moving around also shaped his work. "I went to three different high schools, and I always gravitated to kids in the theater department. They all shared love of movies like I did." He even played Danny Zuko in a production of Grease—which didn't endear him to the cool crowd. "They all looked at me like I was some weirdo."
At Emerson College, he studied film, made shorts and performed in local bands akin to his favorite groups The Human League and Duran Duran. He headed to L.A. post-graduation, torn between movies and music until he landed a gig in the music department of a major film studio. "It was the best of both worlds. I met film composers, music supervisors, music editors." Since then, he's amassed an impressive list of credits: He was the music supervisor for Memento, composed the theme song to Spy Kids, and has been the music editor on everything from Iron Man to Prison Break to Glee to Feud: Bette and Joan.
His gigs can be challenging. "Changing (a music composition) pitch, make it faster and slower—there are a lot of tools for the trade," says Klotz. "But I really respect the composers and their music and I don't want to mess with their integrity. I just want to augment their music and make it work better." Stranger Things creators Matt and Ross Duffer encourage "playfulness" to heighten the excitement of a scene, says Klotz, while Pose's setting of New York's underground vogue balls of the '80s allows him to help work-in "great and sometimes obscure disco tunes from the era." (Series producer Alexis Woodall curates those tunes).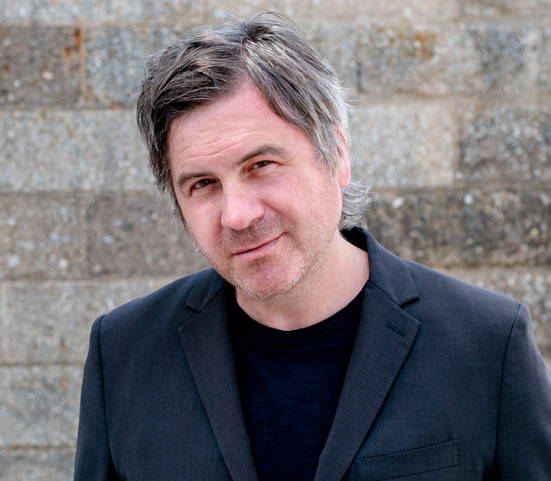 Klotz still manages to make time to make his own music. His '80s-evocative synth band Dream System 8—he and lead singer Erica Elektra play on vintage keyboards and drum machines actually used by The Human League back in the day—can be heard on Spotify. He plans on marrying his fiancé, actress-writer Suzanne Keilly (Hulu's Light as a Feather) next year. But his son Henry, 9, could be Klotz's biggest fan. "Stranger Things is one of his favorite shows. He likes to brag about dad."
Below, Klotz shares examples of how a great tune can really make a movie-moment sing.
Butch Cassidy and the Sundance Kid (1969)
Taking a break from eluding U.S. lawmen, 1890s train-robber Butch (Paul Newman) spends some quality time with his love Etta (Katherine Ross) as Burt Bacharach and Hal David's Oscar-winning (anachronistic, of course) song "Raindrops Keep Fallin' On My Head," sung by B.J. Thomas, plays through. "The action takes a break to let them have this really sweet moment riding this bicycle," says Klotz. "The thing I love most about it is there's not a cloud in the sky."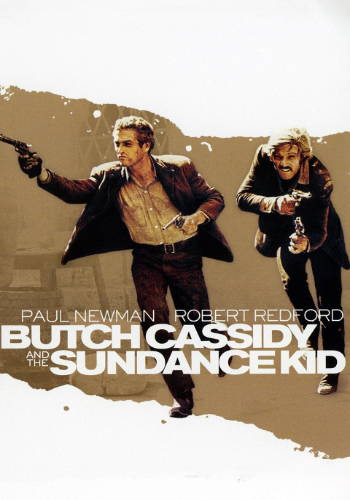 A group of Pennsylvania steelworkers and their families are torn by the Vietnam war in director Michael Cimino's Oscar-winner. But first, the movies' characters gather to celebrate an impending marriage. "This song comes on the jukebox: Frankie Valli's 'Can't Take My Eyes Off of You.' It's just playing sort of quietly in the background and suddenly everyone just breaks into song. They're so happy, but you just know that this is one of the last moments that they're all going to be together and be this happy."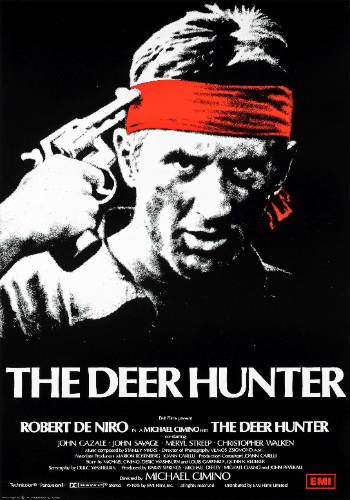 Director Quentin Tarantino's audacious Western, about a slave named Django Freeman (Jamie Foxx) determined—and how—to be free. When he succeeds at one point, Jim Croce's classic mellow rock tune "I Got a Name" plays over a montage. "The lyrics are so powerful. Tarantino makes great use of songs in his movies, but this one is my favorite."
It's tears time when Adagio for Strings, the stunning instrumental written in 1936 by American composer Samuel Barber, plays over this devastating WWI epic's final battle. Loyal soldier Frank Dunne (then rising-star Mel Gibson) vainly rushes to save his fellow Australians from their Turkish foes. "It's such an intensely powerful ending," says Klotz of the Peter Weir-directed drama. "And that music piece works better than any (new) score could of worked." Note: Barber happened to die the year of the film's release.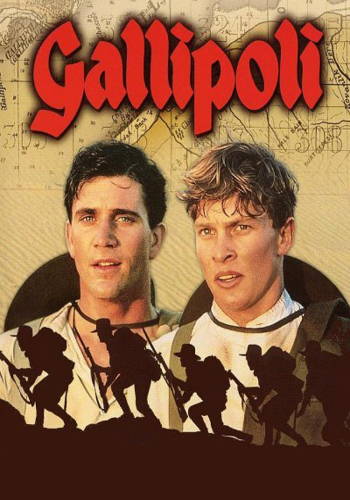 Secret mobster Henry Hill (Ray Liotta) takes his new sweetie Karen (Lorraine Bracco) to a swanky supper club, past the long line to get in through the back door and cavernous kitchen all the way to the best table in the joint—all as we hear The Crystal's 1963 soul hit "Then He Kissed Me." Marvels Klotz: "It's one long tracking shot. And the song—it was produced by Phil Spector—just heightens the sequence."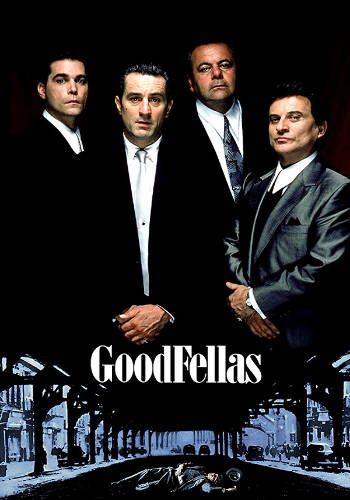 The Year of Living Dangerously (1982)
In this political thriller, Aussie journalist Guy (Mel Gibson, reuniting with director Peter Weir) and British intelligence officer Jill (Sigourney Weaver) fall in love amid corruption and violence in 1960s Indonesia. When Jill gets intel that some rebels are expecting an arms shipment, dare she spill the beans to Guy? Weir's use of a simple yet urgent (and previously recorded) instrumental by Vangelis, called "L'enfant," helps color "one of the most beautiful cinematic moments ever. The piece plays heavily into the love story."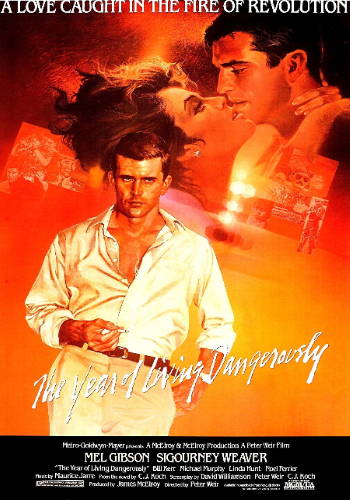 Brit pop singer Lulu, playing one of the working-class high school-aged students who give new teacher Mark Thackeray (Sidney Poitier) a tough time, ultimately serenades him with the movie's hit theme song (Billboard's top single of the year). "Such a great song, such a touching movie," says Klotz.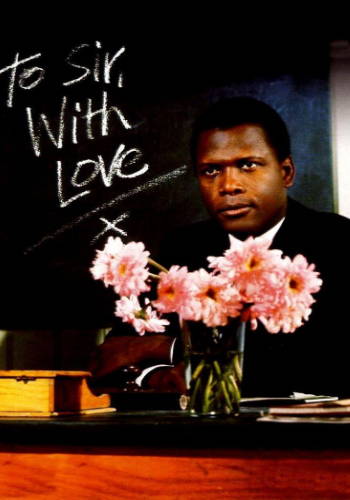 Director Danny Boyle's woeful, yet darkly humorous, drama about a bunch of cash-strapped, heroin-addicted miscreants in Edinburgh, Scotland, includes music by everyone from Georges Bizet to Iggy Pop. But, for Klotz, it's the use of Lou Reed's 1972 ditty "Perfect Day" that lingers most. "Ewan McGregor's character overdoses and we hear this ironic, dark and sad song over this montage of his god-awful experience."