NPR TV Critic Eric Deggans' Great Shows that Shaped Him

NPR TV Critic Eric Deggans' Great Shows that Shaped Him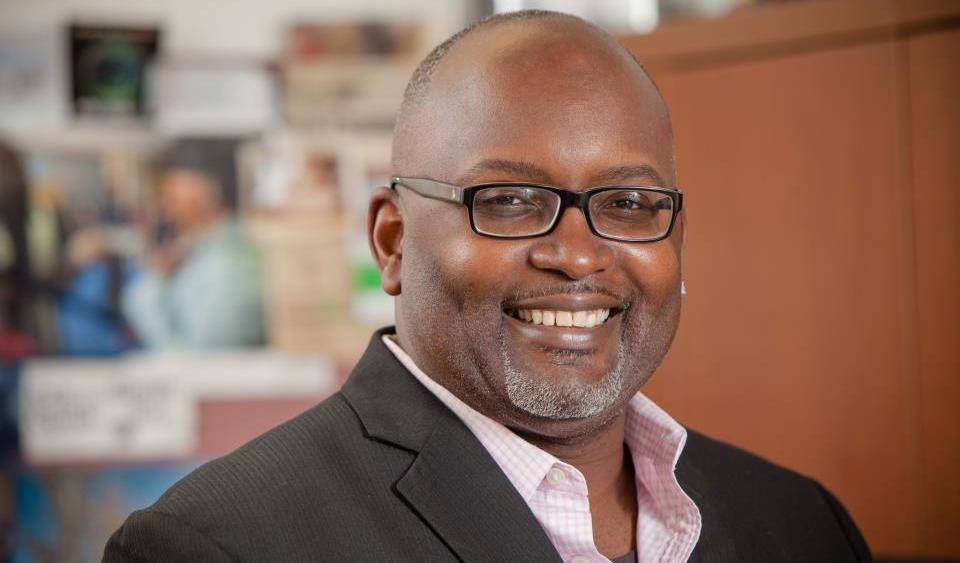 Amid all the blaring static and snarkiness that counts as societal commentary these days, National Public Radio TV critic Eric Deggans offers truly thoughtful takes on not just the latest shows but where we're at as humans today. Hello, proverbial blast of fresh air!
Since 2011, Deggans has been surveying what has been dubbed "the vast wasteland" for NPR, becoming its chief TV critic in 2013. Through the years, an endless stream of shows—from the groundbreaking Modern Family to Dave Chappelle's recent and controversial Netflix comedy special—has encouraged him to keep his eyes wide open. Deggans tells Caavo: "I'm constantly discovering what America is—what our society's values are—by delving into why certain kinds of shows are popular and others are not."
But what molds someone into the form of a professional critic? Born in Washington, D.C., Deggans grew up poor in a tough, mostly black neighborhood of Gary, Indiana, where his parents—mom was a middle school English teacher, dad the head of the local unemployment office—raised him in a home filled with "books and music that spoke to equality and social injustice." They also decided their bright and sensitive—"and geeky"—kid needed some special care, so they scraped together enough money to put him in a private Hebrew academy in fifth grade, and then a Catholic high school.
"I wasn't good at fighting, I wasn't good at sports. The first book I read was I Robot by Isaac Asimov. I loved astronomy. If I had any hope of getting out of where I was, I had to get the best education I could get."
Talk about open eyes: "I went from a dangerous neighborhood where there were no white people to a school where I was one of only three black kids," recalls Deggans. "I learned how to talk to people across racial lines, how to make people understand my culture and how to understand their culture."
One rabbi at the Hebrew school held "these weekly, free-flowing, interesting discussions about Jewish law and modern life. That was important in helping create my sense of fairness, my sense of creativity and a sense that any legitimate authority should be able to handle criticism."
Deggans also comes with the prerequisite early-on passion for entertainment and performing. Aside from staying up late to watch his favorite show Saturday Night Live in the '70s, he starred as Darth Vader in a middle school production of Star Wars that he wrote—er, adapted—himself. He also played drums in his high school marching and jazz bands. And how many critics have Motown creds? Before majoring in political science and journalism at Indiana University—marking his intent on a journalism career—he handled the drums for The Voyage Band, a popular Northeast '80s soul group and local one-hit-wonder. "We even played in Japan!"
After graduating college, he got his foot in the door writing pop music reviews, quickly becoming the music critic for New Jersey's Asbury Park Press and later Florida's The Tampa Bay Times. Deggans, who still lives in Tampa, switched to reviewing TV and writing on the media for the latter paper in 1997.
"To keep your finger on the (music) pulse, you kind of have to get out and see bands," Deggans says, explaining his work pivot. Not an easy task for a divorced dad of four kids (he's also a grandpa!), the youngest being Tobias, 15. "He's in a high school for performing arts—choral singing," says an obviously proud Deggans. Though he occasionally plays gigs with fellow musicians for fun, Deggans is more often sounding alarms about the "sideshows" of cable news (he's not a fan of CNN's presidential debate formats) and worse. He hopes to find time to update his 2012 book Race-Baiter: How the Media Wields Dangerous Words to Divide a Nation.
He pops up on MSBNC and NBC News shows to comment on culture trends and issues. And the former Peabody Awards judge currently helps monitor the media's representation and depiction of black people for the National Association of Black Journalists, flagging good and bad actors—and not in the sense of Meryl Streep vs. Steven Segal.
"Lately we've been doing this unofficial census of the diversity levels in top (news) management at cable news channels and big-network TV outlets."
The verdict? "As you can imagine, there's not a ton of diversity. PBS is doing pretty well, Fox (News Channel) won't say anything, but from what we can tell from public information out there, it's pretty bad." Oh, everyone's a critic.
Here, Deggans lets Caavo fans in on "the TV shows that were pivotal in developing my sensibility."
The Chris Rock Show (1997-2000)
Standup comic and actor Chris Rock took acerbic swipes at everything from racism, corruption to bad movies in this "seminal" hybrid of sketch, variety and talk shows. Among the performers getting their starts here: Series regular Wanda Sykes. "In the first episode, Rock went to (then racism-devastated) Howard Beach, Queens, and asked people what they thought about changing the name of one of the streets to Tupac Shakur Boulevard," says Deggans with a devilish laugh. "And Prince was a guest on the show at a time when he rarely did any television."
The Daily Show with Jon Stewart (1999-2015)
Says Deggans: "As much as I like what Trevor Noah is doing with The Daily Show now, the Jon Stewart (era) is important because (Stewart) was able to take apart media and politics in a way that very few other commentators have been able to do. He took the news satire template and brought in true observations about how cable news and government intersect with people, making it funny but saying this is really happening. He actually helped shape modern reporting."
Monty Python's Flying Circus (1969-1974)
Deggans is such a fan of England's frenetically irreverent sketch classic, he knows it's toasting its 50th anniversary this year (actual birthday? "The 5th of October"). Upstart stars John Cleese, Eric Idle, Michael Palin and future 12 Monkeys director Terry Gilliam—the Beatles of subversive humor—powered through a fast-paced mix of surreal bits and gags, often in drag and often skewering society's prim and pompous. Watching reruns as a kid, "I was transfixed," says Deggans. "The comedy was cool, super funny, super absurdist, crass and artful all in the same moment." A favorite sketch: The one with the "sleeping" parakeet.
This eight-part realization of Alex Haley's bestseller, an account of his ancestors' rose up from slavery, left as many as 36 million viewers spellbound on a single night. "Roots had a profound effect on a lot of black people because most were disconnected from our heritage," says Deggans. "We saw how our ancestors were trapped, what the passage (to America) was like, how their language and culture was stripped from them, how they were forced into servitude—and then when they ran, parts of their feet were cut off. But it also (showed) how much our people have endured to get where they are. You can read it in a book, but to see it depicted on television—where they got it right—is deeper and more impactful." Bonus: Stars Leslie Uggams, Louis Gossett, Jr.—"all these incredibly talented black actors finally had a chance to show what they could do."
Creator David Chase's vivid, brutally human drama about conflicted mob boss (and therapy patient) Tony Soprano (James Gandolfini), his detached wife Carmela (Edie Falco), their family and the thugs and killers that circle 'em. "This was the first show to really coalesce the modern shape of the high quality TV drama," says Deggans. More than a mobster drama, "It's the story of an Italian-American family and you get to know the rhythms of their culture—how they relate to each other, all the different roles everybody plays in his work family and home family. It's just this vibrant picture of a very specific culture in a very specific time."
The Midnight Special (1973-1981)
Awww, freak out to this live-concert show. As a kid and teen, "I was something of a night owl," says Deggans. "On Fridays, I would stay up late because I didn't have school the next day and get to see this weird and wild assortment of bands every week! I saw The Police play, Curtis Mayfield, Manfred Mann, Helen Reddy, Dolly Parton, The Dazz Band, The Commodores, Cameo (and likely Chic, who appeared in a 1978 episode as Caavo fans can see on YouTube)." Deggans does rue that lip-syncing ultimately overtook the show, and says he wasn't necessarily a fan of "jive" host Wolfman Jack.
David Simon, a former police reporter for The Baltimore Sun, created this slow-burning yet devastating drama, a quasi-anthology dealing with the plight of the troubled city's people, from the drug-addled to cops to reporters. "I consider it the best scripted show ever on television," says Deggans. "It humanized poor people of color at a time when they were being demonized by the drug war. And they showed how difficult it is for people who are trapped in a dysfunctional system to make a difference, even if they're good people. That's the ultimate message of The Wire, a complex message that's very appropriate for our times."
Saturday Night Live (1975-present)
For Deggans and millions of other Americans, SNL's formative years with original cast members John Belushi, Gilda Radner, Chevy Chase, Laraine Newman, Garrett Morris, Chevy Chase and Jane Curtin heralded "a new kind of comedy that was daring and edgy in a way that was unique and enduring." His all-time favorite SNL performer: Eddie Murphy, who appeared from 1980-84. Today, "I still watch the show very closely," says "comedy nerd" Deggans, "but in a lot of ways it doesn't compare to what's been in the past."