Gregg Araki's 8 Movies And TV Shows That Break The Rules

By John Griffiths | Photo Credit: Starz Entertainment, LLC
Call Gregg Araki the Dr. Jekyll and Mr. Hyde of indie writer-directors. Out and about, he's an upbeat and mild-mannered sort, the kind that speaks fondly of his childhood ("I got a lot of support from my parents") and life today (he and his husband are "parents" to two pooches in LA). When guiding a movie, though, Araki lets his wild side roar and soar. In cult flicks with titles like Nowhere, Kaboom and The Doom Generation, he's charted angst-ridden youth as they face drug abuse, bisexual love triangles, psychopathic killers, neo-Nazis, spooky religious cults—you name it. "People are always shocked when they meet me—they expect me to have this wild sex-and-drugs lifestyle," says Araki, who was born in L.A. and raised in California's beachy Santa Barbara. "I grew up very middle class. My brother and sister have regular, normal jobs. I just have a very vivid imagination."
And how. His first-ever series, Starz's Now Apocalypse (co-created by Karley Sciortino and co-produced by Steven Soderbergh) follows another circle of angsty—and flesh-baring—young folks. Here, L.A. pals Ulysses (Avan Jogia), Carly (former Disney star Kelli Berglund), Ford (Beau Mirchoff, former MTV heartthrob) and Gabriel (Teen Wolf's Tyler Posey) have lots on their plate, like sexual identity conundrums, Hollywood creeps and maybe even a looming alien invasion. "The show's an expression of everything I've ever been interested in, from screwball comedies to alienated youth," says Araki. "I'm in my 50s, but I have such empathy for that time of your life when you're not formed yet, when everything is a question mark." Araki is an avowed fan of both Twin Peaks and Sex and the City—not to mention goofy '50s sci-fi B movies—so this Apocalypse is more fun than scary. He says he and Sciortino, a former sex and relationships columnist for Vogue, are simply out "to make the craziest, sexiest show that's ever been on TV."
Where did this Tarantino-meets-Waters auteur get his wild creative streak? "My dad liked to build things," Araki says with an almost audible shrug. Music has been an influence too. "Punk rock, post-punk and new wave music—that whole culture was such a big part of my life growing up." Back as an undergrad at UC Santa Barbara, "I'd drive (two hours) to L.A. to see X at The Whiskey." After he got his masters at USC's famed film school in 1985, he even wrote rock reviews and interviewed bands like The Jesus and Mary Chain for LA Weekly for a time.
Araki made his first movie in 1987 for $5,000. Most of his efforts since—The Living End, Totally F----- Up, even 2014's starry White Bird in a Blizzard (a thriller with Shailene Woodley and Angela Bassett)—have been filled with his trademark lost hedonists and lurid shocks. But he's also made 2004's devastating, critically acclaimed Mysterious Skin, with Joseph Gordon-Levitt and Brady Corbet as young men profoundly affected by childhood abuse, and 2007's goofy Smiley Face, where Anna Faris has a wacky time after accidentally eating some pot-laced cupcakes.
Speaking of smiles, "I find the older I get, the happier and more comfortable I get," says Araki. "Life is more boring, which is exactly what I want." Just not when he's making movies and TV shows, of course. Or when he's watching them, as his must-see list for Caavo fans reveals.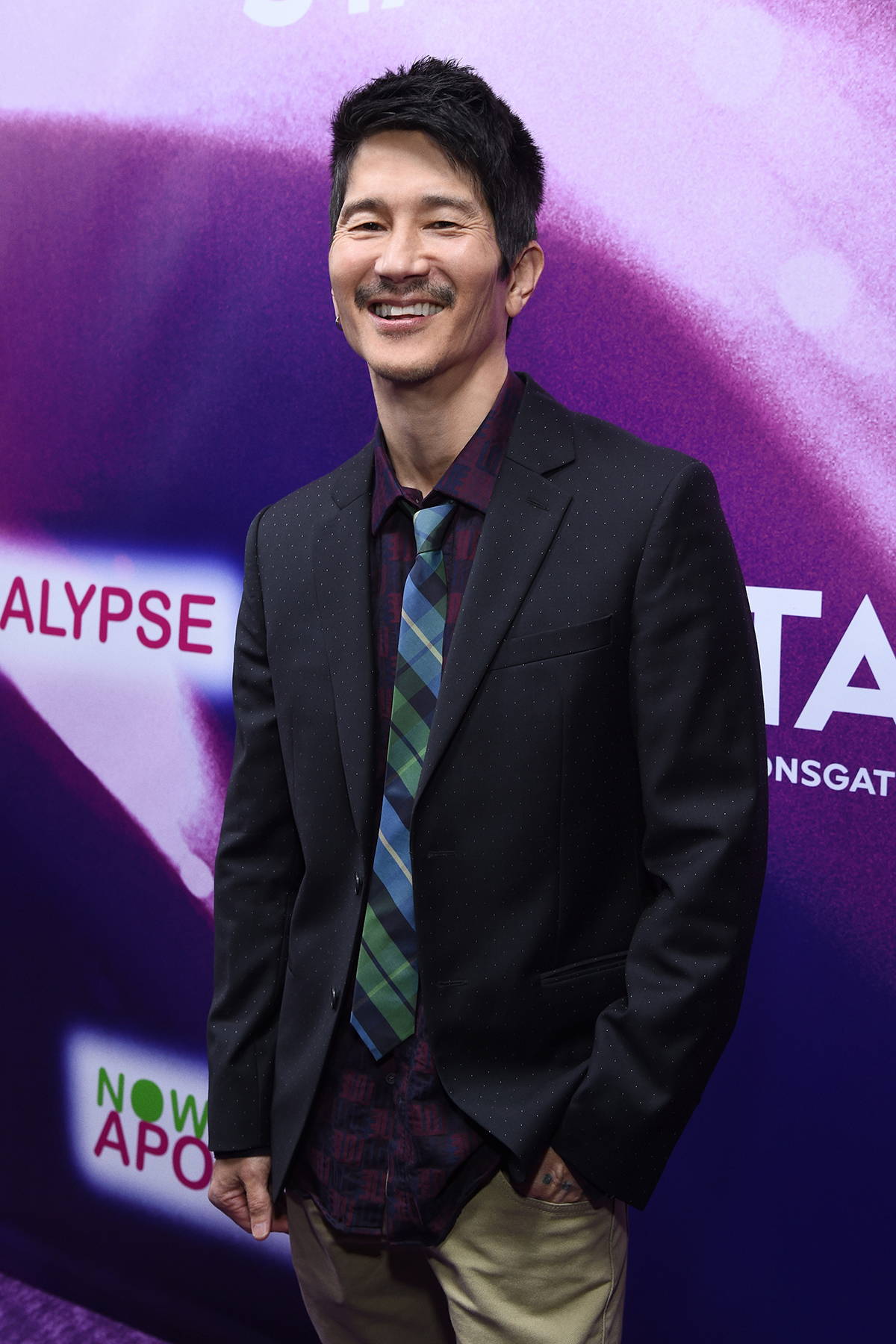 Martin Sheen is unforgettable as an unhinged, violent crook who takes restless teen Sissy Spacek on the run with him in director Terrence Malick's sparsely drawn classic. "I'm fascinated by couples on the lam, in dramas or even in comedies," says Araki. "The couples are either doomed or confused lovers, but they all live in this sort of chaotic, irrational universe."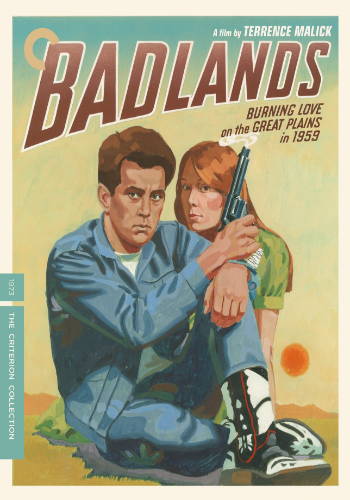 "Really fun and bizarrely weird" is how Araki sums up this just-ended Comedy Central sitcom about two slackerish female buddies (Ilana Glazer, Abbi Jacobson) who smoke lots of pot and deal with even dimmer dudes in NYC's outer boroughs. The creator-stars "took creative risks that have really inspired me."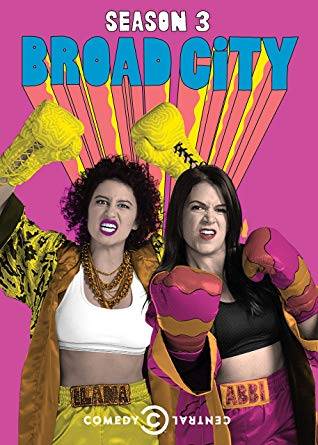 In separate stories, two very different lovelorn cops (first Takeshi Kaneshiro, then Tony Leung Chiu-Wai) each finds romance with a new woman in this novelistic treat from Shanghai-born writer-director Wong Kar-wai. Raves Araki: "This movie's so gorgeous and moody."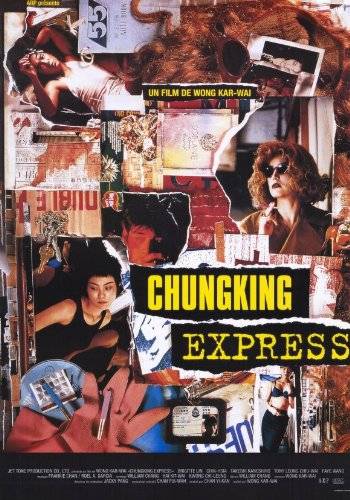 Twin Peaks: Fire Walk with Me (1992)
David Lynch's trippy film prequel to his trippy TV series Twin Peaks (1990-91) digs deeper into pokerfaced FBI agent Dale Cooper (Kyle MacLachlan) and his biggest case: The murder of popular high school student Laura Palmer (Sheryl Lee). "Fire is everything that all of (Lynch's) movies are: wonderfully strange. But all of his ideas as a filmmaker seem to be crystallized here."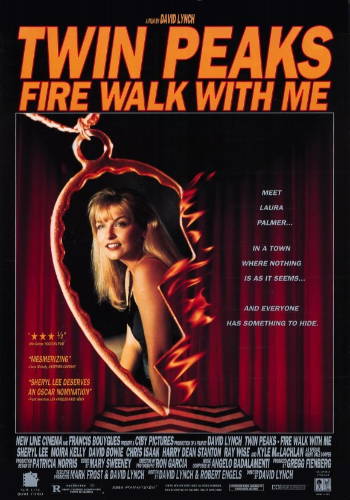 "Probably my favorite (Pedro) Almodóvar movie," Araki says of this addictive melodrama about a Spanish film director who's stalked by an obsessive fling (played by Antonio Banderas). Giving the stalkee some solace: His transgender sister, even as she confronts troubles of her own. Desire "just feels really authentic. Almodóvar's other films are more mature, but they don't feel as unbridled."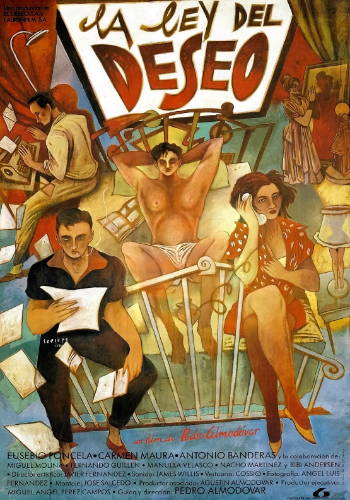 Bonjour, free love! Jean-Luc Godard's outré classic, about an idealistic writer who falls for a pop star and maybe her two roommates, is slim on plot and heavy on the group's discourses about love and sex (the freewheeling movie didn't have a shooting script—and features Brigitte Bardot as herself!). "It's such a punk rock approach to cinema," says Araki.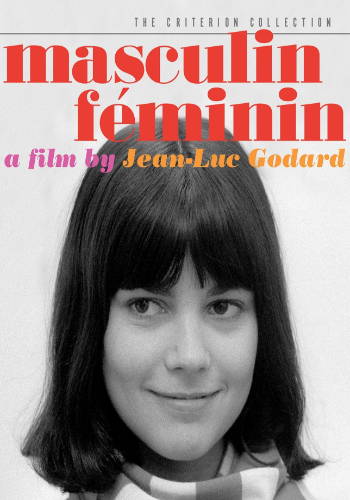 Sex and the City (1998-2004)
People tend to forget how groundbreaking City was in its day, but not Araki. The sitcom about insecure writer Carrie Bradshaw (Sarah Jessica Parker) and her equally complicated friends "deals with sexuality and feminism in a very frank honest way," he says. "Sex and the City is why I wanted to do a TV show. I wanted to develop characters that really have a relationship with an audience, where they actually become friends in a way."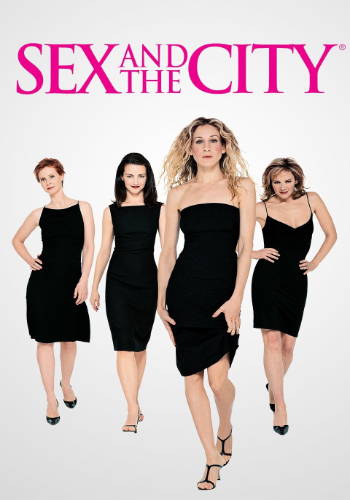 Araki loves screwball comedies so much, he wrote papers about the genre as a film student. One finding: "The female characters are usually very assertive, and the guys who are drawn to them tend to be more passive and a little naïve." In this Preston Sturges-directed classic, Barbara Stanwyck (at her wiliest) plays Jean, a sexy con artist out to swindle rich dweeb Charles (Henry Fonda) during a fancy cruise. Will she trip-up and fall for the guy? Araki won't spoil the fun, but does call The Lady Eve—another random influence on Now Apocalypse—"one of the greatest films ever made."