Create a connected ecosystem for smart home products on your TV using Control Center as a hub.
Bring Your TV Into Your Smart Home
IFTTT is the easy, free way to get your favorite smart home devices and services working together. With Control Center, your TV can get in on the action. Using simple conditional statements called Applets you can add or create countless connections between your TV and the devices and services you use, including Gmail, Instagram, Facebook, Nest, Ring, August Smart Locks, and more. Curious what IFTTT can do for you? Browse our Applets below.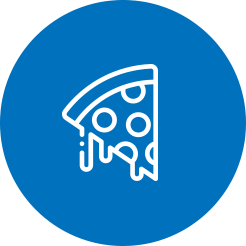 Conquer cold pizza for good by setting a trigger with your Ring or Nest door camera to get notified on your when the pizza guy arrives.
Need to catch up on last night's episode while "working from home?" Get a push notification on your TV when someone with a particular email address sends you a Gmail message.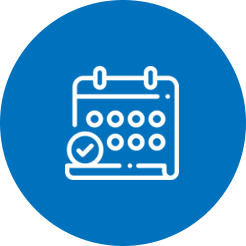 Totally okay to get so wrapped up in the game that you lose track of time. Receive an alert on your TV about your next upcoming Google Calendar event.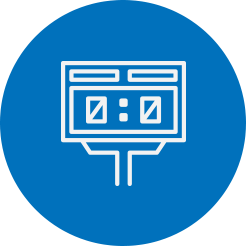 Missing the winning play is your worst nightmare. Solved. Just Set your TV to tune to ESPN when your August smart lock unlocks the door.
Be afraid, be very afraid. In case that scary movie isn't terrifying enough. Get a trigger whenever your Arlo security camera detects motion.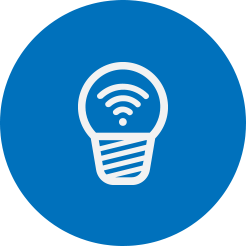 Your movie night ritual is officially a perfect science. Tell Control Center to "dim the lights," and your Philips Hue lighting will respond.
Control Center + IFTTT FAQs
How do I use IFTTT with Control Center?
Getting started is easy. Go to IFTTT.com and sign up for an account if you don't already have one. Next, go to IFTTT.com/caavo and click connect. You'll be prompted to log in to your Caavo account. That's it! You'll be able to link Control Center to any apps or devices in the IFTTT ecosystem.
Which services and smart home devices can I connect to my Control Center with IFTTT?

After you create an IFTTT account you'll be able to connect everything on IFTTT's rapidly growing platform. Visit IFTTT.com/caavo to see the Applet's we've created, or search for your favorite apps and smart home devices, including Alexa, August Smart Locks, Facebook, Gmail, Google Home, Instagram, Nest, Ring and many more.
What Control Center activities can I use to trigger my other apps and devices?

When Control Center does something, e.g. turns on, plays content, you can use these actions to trigger one of your other apps or devices to do something. For example, when I tell Control Center to "dim the lights" (voice search) it triggers my Philips Hue lighting.
The following can be used as triggers:
Power on: Trigger fires when Control Center is turned on

Power off: Trigger fires when Control Center is put to standby

Content played: Trigger fires when Control Center plays content.

Voice search: Fires when any voice search is performed on Control Center
What actions can Control Center do when triggered by my other apps and devices?
Likewise, when one of your devices does something, it can trigger Control Center to take an action. For example, if my Arlo security camera detects motion, Control Center will display a notification.
The following can be used as actions:
Power on: Action turns on Control Center

Power off: Action turns off Control Center

Mute: Action mutes Control Center

Show notification: Action displays a notification on your TV when you're using Control Center

Play: Action plays, launches, or tunes to any channel, app, device or content

Search: Action triggers a search on Control Center