Jason and Randy Sklar's 8 Great Sports Flicks And Shows

By John Griffiths | Photo Credit: Matt Misisco
Jason and Randy Sklar's 8 Great Sports Flicks And Shows

By John Griffiths | Photo Credit: Matt Misisco
Back when identical twins Jason and Randy Sklar were in middle-school in St. Louis, they—lucky enough—both loved sports. "We always had a partner to play tennis with, throw a baseball with," says Randy (the sideburns-prone one). "We'd play for hours and hours—and get better and better." Ditto with tossing jokes. Aside from "always trying to make each other laugh," Randy says, they reenacted routines by favorite comics for their parents and family friends. One inspiration, Jason (the bespectacled one) recalls, was a little-known comic they'd catch on late-night specials… Jerry Seinfeld. "We were, like, 'Man, it's such a shame no one's going to know who this guy is. He should be playing giant stadiums!'"
Today, the Sklars themselves may not be playing Madison Square Garden—or Wrigley Field for that matter. But they do add-up as one of America's most popular comedy duos. Along with club gigs, they juggle two podcasts: View from the Cheap Seats, which includes famous-jock guests like Blake Griffin riffing on sports, and Dumb People Town, where they cover ridiculous true-crime stories with help from pals like Jon Hamm and Tiffany Haddish. On TruTV's high school spoof Those Who Can't, Randy plays the campus doctor, Jason his sneaky imposter. And coming soon: Roles as twin rabbis in Camp, a summer-camp comedy exec-produced by James Franco and headlining rising star Joey King.
How special are the Sklars? Well, how many funny twins can you name? Note: The Smothers Brothers were about two years apart. And TV's playful home-redo experts the Property Brothers don't count, quips Randy. "Let me put it this way: I'm not inside Jason's desk right now."
The siblings credit their parents, textile-business owners Annette and Richard (who passed away in 2009), for that cheeky wit—and for egging them into performing. "Humor was a big part of our family," says Randy. "Our mom and dad loved that we were a unique pair of kids that drew a lot of interesting attention. They kind of put it to us: 'What are you going to do with that attention?'" Annette hasn't been anything close to a stage mom, though. The daughter of Holocaust survivors, she "prioritizes family over everything," says Jason. "She just always instilled in us the belief that we could strive for remarkable things."
While studying at the University of Michigan, they officially formed a comedy act and, after graduating, took it to New York in 1994. Three years later, MTV spotted them and gave them their own one-season sitcom, APT 2F (they played outsized versions of themselves, with new pals like Amy Poehler and Stephen Colbert guesting). ESPN fans know the guys for kidding with the likes of Paul Rudd and Kathy Griffin on their color-commentary show Cheap Seats (2004-2006). Here and there, they've notched their own specials (on Comedy Central, Netflix and, last year, Starz). And, through the years, they've played twin characters on everything from CSI to Better Call Saul… and shticked together as themselves on shows like Childrens Hospital and Maron.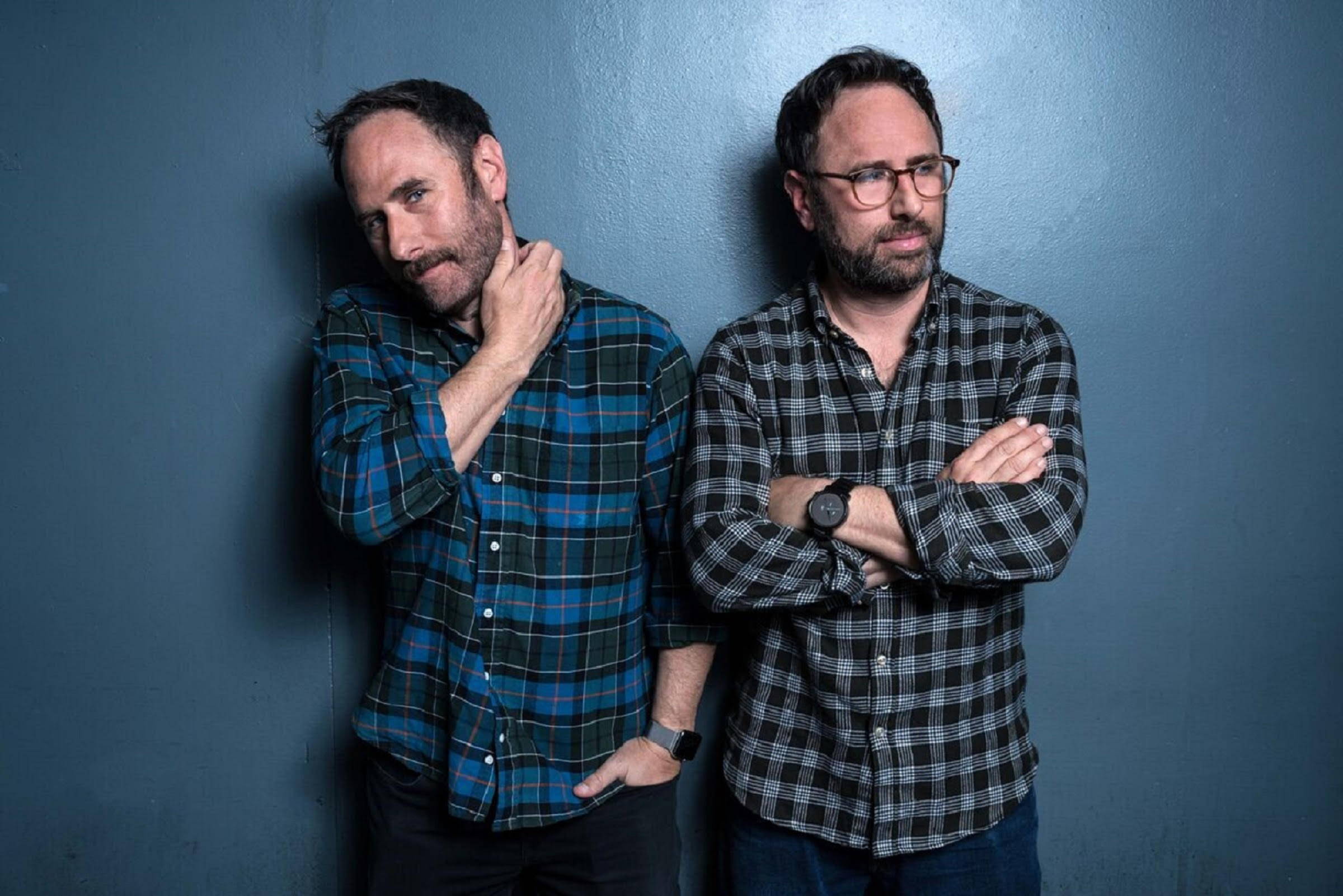 Randy still shudders a bit over their playing conjoined—and bickering—twins in a 2006 episode of Grey's Anatomy. "We're not the type of brothers who are constantly all over each other, hugging and stuff. We're both extraordinarily affectionate people to our families (Randy has two daughters with his designer-wife Amy, Jason has a boy and a girl with therapist-missus Jessica). But for some reason, hugging feels weird. It's like being all over yourself."
So, who's funnier? "That's hard," Randy demurs. "I tend to be a little bit more emotional and more physical than Jay. He's a little more cerebral and reserved. Those differences kind of fit together like pieces of a puzzle." Jason concurs: "That sounds about right." Favorite sports teams? "We're big Cardinals fans," says Jason. Fave movies and shows about sports? As Caavo-ites can see below, the brothers agree there too—though one speaks for both.
The Bad News Bears (1976)
Comedy-flick great Walter Matthau plays a boozy, washed-up former baseball player who hopes to coach a loserish boys baseball team to victory over the proverbial hotshots. "There's bullying, triumph, failure and finding victory even in the heart of failure," teases Jason. Tatum O'Neal scores as a girl who joins the Bears—and gives 'em a boost—while Vic Morrow is "terrifically subdued" as the rival coach. "My son's in little league, so I can tell you they captured (youth) baseball so well—what makes it really great and what makes it terrible." Warning: One of the kids, the resident mini-Archie Bunker, utters ugly epithets (though he's put in his place). Remade as a TV sitcom in 1979 and with Billy Bob Thornton in 2005.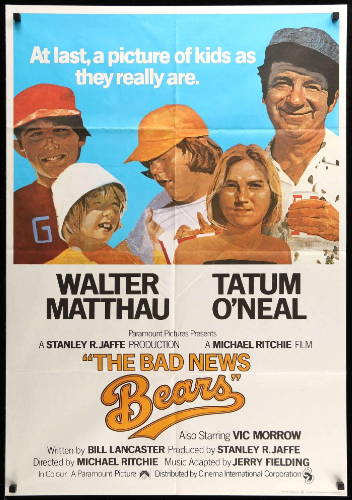 In this big sleeper of its day, rudderless high school grad Dave (Dennis Christopher) and some fellow lost-soul pals (including Dennis Quaid) form a ragtag cycling team with a goal: Beat a snooty pack of pro Italian bikers in their Indiana home town's big annual race. "It's about class, identity, a father connecting," says Jason. "When Dave's dad (Paul Dooley) decides to drive over to the 500 to watch his son ride, that always made us cry." He's not the only one: Breaking rode off with the Oscar for Best Original Screenplay.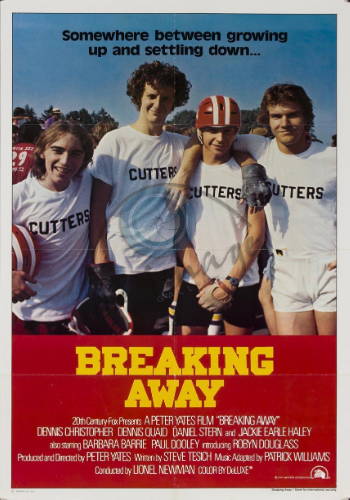 Lookout gophers, obsessive golf club groundskeeper Carl Spackler (Bill Murray) knows your game! The other thin-but-amusing storyline in this cult-hit comedy: A young caddie (Michael O'Keefe), a suave pro (Chevy Chase) and a brash self-made millionaire (Rodney Dangerfield) conspire to conquer a snobbish judge (Ted Knight) on that fancy club's links. "Dangerfield coming through roasting everyone at the club is classic."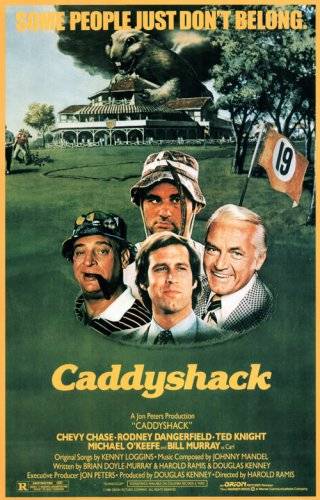 Eastbound & Down (2009-2013)
Egocentric numbskull Kenny (Danny McBride), now teaching P.E. to adolescents in North Carolina, dreams of getting back into pitching for the major league. Um, good luck with that. "(Show creator) McBride did a great job with the concept of somebody who, instead of saving himself, just grabs anchor and does stuff that actually makes things worse." Cheers as well to "fantastic" Steve Little as Kenny's sycophantic buddy Stevie.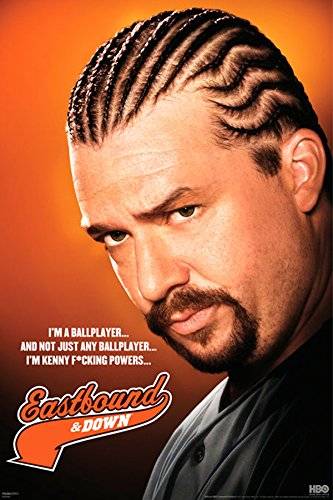 One shattering documentary. Will African American teens William Gates and Arthur Agee, having left their tough Chicago neighborhood to play basketball at a mostly-white school in nearby Westchester, make it to the NBA? Says Jason: "What a comment this movie is on the system—how it chews up kids and spits them out."
Ready for an old-fashioned road-to-glory tale? In this fact-based '50s-set drama, Gene Hackman plays a disgraced former college basketball coach who, yes, sets out to help a beleaguered high school team in rural Indiana show the world what they're made of. "It's a traditional story, but it's so good." Barbara Hershey and Dennis Hopper costar.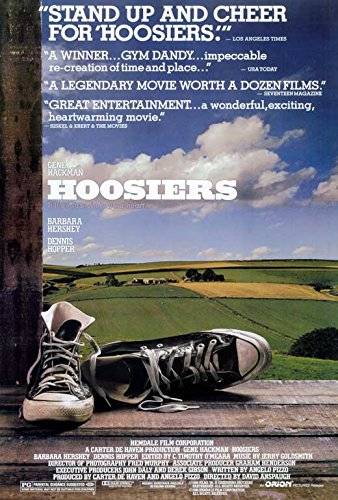 Can sluggish, troubled Philly local Rocky Balboa (screenwriter Sylvester Stallone) K.O. world boxing champ Apollo Creed (Carl Weathers) in a hyped publicity stunt, er, bout? "I loved that everyone—Talia Shire as his girlfriend, Burt Young as his jealous brother—found the human side of the story," says Jason of this Oscar winner for Best Picture. "And the fighting is very raw and real." Fun fact: No doubt emboldened by Bill Conti's famous music score, Stallone helped mount a Broadway musical version in 2014.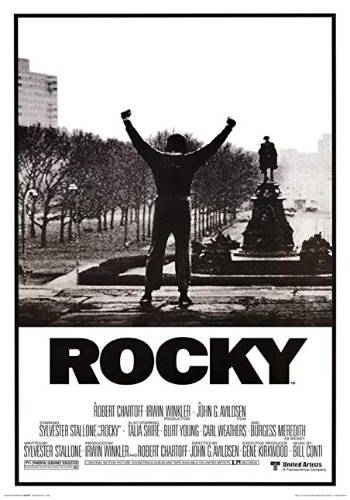 George Roy Hill (Butch Cassidy and the Sundance Kid, The World According to Garp) directed this "very sharp" satirical comedy starring Paul Newman as Reggie, a former hockey player turned minor-league coach (see a theme here?). But Reggie isn't only out to save his scrappy team—he aims to save the entire fading factory town where they play. His plan: Get ace player Ned (Michael Ontkean) and his cohorts to draw bigger crowds by brawling with each other on ice. Kids Jason: "As if hockey isn't already punishing to the body!"