Writer-comedian Jennifer Whalen's Movies & Shows So Entertaining, You Feel Tipsy

By John Griffiths | Photo Credit: CBC
Writer-comedian Jennifer Whalen's Movies & Shows So Entertaining, You Feel Tipsy

Jennifer Whalen, sporting a metallic-gold purse, just ordered a Cobb salad in a chic Beverly Hills hotel restaurant. But her self-effacing quips quickly let you know she's not fancy. Here promoting the fourth season of IFC's Baroness von Sketch Show (think an all-female Kids in the Hall), this cool and kind Canadian goes along with the joke that she and her interviewer might look like they're on a romantic date. "I love the place that you picked!" she kids, even though her rep actually chose the meet-up spot.
Whalen is accustomed to being funny on cue, as anyone who's seen the sex-deprived snoot she plays in Baroness' most popular recurring sketch, "The Wine Ladies"—about four boozy privileged women who like to dine, dish and get smashed (Google it/them and giggle). Though she says she was born with "empathy genes"—dad's a Canadian government official who has championed social programs for the poor and more; mom works in benefits administration for a national church—improv is in her blood. After attending a performing arts high school in the Toronto area, she studied at the local Second City comedy school, following in the fast-on-their-feet antics of fellow Canadians like her hero Catherine O'Hara, Martin Short, Dan Aykroyd and John Candy (along the way, she helped pay the bills making smoothies at a mall food court). Later, she became the head writer for Canada's long-running current-events sketch show This Hour Has 22 Minutes (now think The Daily Show meets Saturday Night Live).
She's also savvy at helping develop hit TV shows, from the sitcom Little Mosque on the Prairie (about exactly that) to Instant Star, a hit Degrassi-esque dramedy following the teen winner of a talent battle à la The Voice. In 2016, Whalen joined her former Second City classmates Carolyn Taylor and Aurora Browne and new pal Meredith MacNeill to create and star in Baroness, her first series in front of the camera.
Between takes, she loves strolling and people-watching along Lake Ontario near her Toronto digs. Among her walking mates: Her comedy-writer husband, her younger brother (who writes for and sometimes performs on Baroness) and, of course, her sisters-in-shtick.
Tell us—do the Baronesses all get along?
Ha! We're really tight. We spend a lot of time together, so we're in this weird quadruple marriage. And we just make each other laugh. One of us will say, "Oh, my God, this weekend I did this crazy thing," and another one is like, "That is a sketch—write that down!"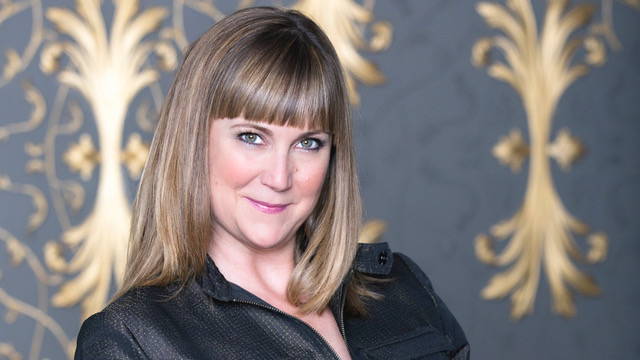 Did you always love making people laugh?
Always. When I was about 10, my dad bought my mom a stack of comedy records for her birthday and I would listen to them over and over. George Carlin's Class Clown, Steve Martin's (hit satirical song) "King Tut," Bill Cosby's stuff. I memorized the routines and would perform them. My younger brother Kevin, who was two at the time, would perform with me.
So you were born confident.
Well, I was quite shy early-on. I had a bad habit that my parents could not break me of until I was about five: I would do something cute at home and they'd be like, "Oh, show our friends!" I would get overwhelmed. I would instinctively just pull my dress over my head like, "Don't look at me!" And my parents were like, "Oh, god, maybe not that."
What's different about Canadian and American humor—are Canucks really nicer?
I think Canadians generally are polite, although in our modern times I think everybody's gotten (nastier). But I think Canadian humor has always been very weird. When you look at Kids in the Hall and SCTV, they can get dark, even violent. There's a British influence—we like irony and wordplay more than Americans do.
Below, ahead of Baroness' October 30 return, Whalen recommends some movies and shows that intoxicate:
Call this acerbic and impressively unpredictable relationship comedy Scenes from an Insta-marriage. Alcoholic American Rob (Rob Delaney) and insecure Irishwoman Sharon (Sharon Horgan) fall for each other in London, get hitched and then get to know each other's irritations. "It's so biting, but it has these lovely moments," says Whalen. "Everyone, even the supporting characters (Extras' Ashley Jensen plays a pal), is deeply flawed, but deeply funny. And you get Carrie Fisher." (The Star Wars icon plays Delaney's foul-mouthed mom to Emmy-winning affect.)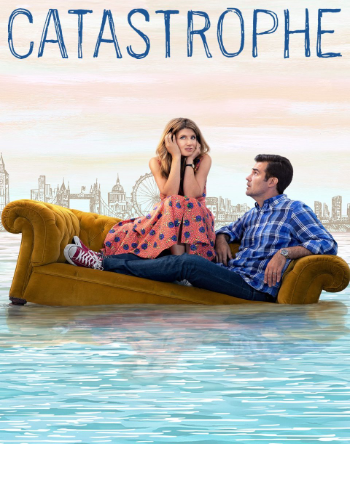 "Genius" creator-star Phoebe Waller-Bridges became a star thanks to this series, another trenchant relationship comedy with shocking twists. She plays a rudderless Londoner, who only goes by the name Fleabag, hooks up with losers and avoids her family (including Olivia Colman as her vile godmother), often while snarking about them all to the camera. "I love her breaking the fourth wall and drawing you in with mystery," says Whalen. "The first season, she tells you she has a secret and doesn't reveal it till the end. And then the second season—falling in love with a Catholic priest? Terrible idea!"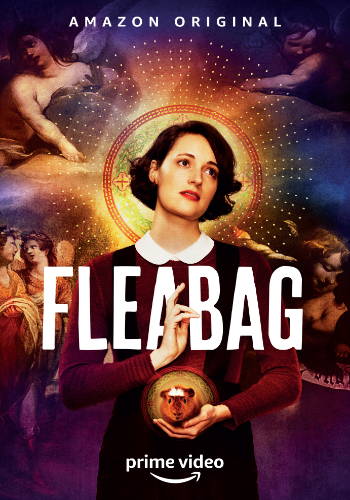 This lauded hit puts a wry eye on what it means to live and date and build careers as a black woman in L.A. But at its heart, it's about the female bond, suggests Whalen. "The friendship between Issa (this autobiographical hit's star Issa Rae) and Molly (Yvonne Oregi) marks one of the most truthful ways I've ever seen women portrayed on TV. I could watch this show forever."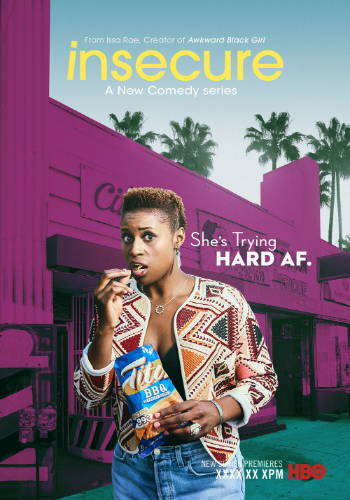 Cher, at her most winsome, won an Oscar for Best Actress thanks to this sublime romantic farce. She plays Loretta Castorini, an Italian-American widow juggling the affections of the Cammareri brothers, Johnny (Danny Aiello) and Ronny (Nicolas Cage). "This is my number one favorite movie of all time," says Whalen. "I watch it at least once a year."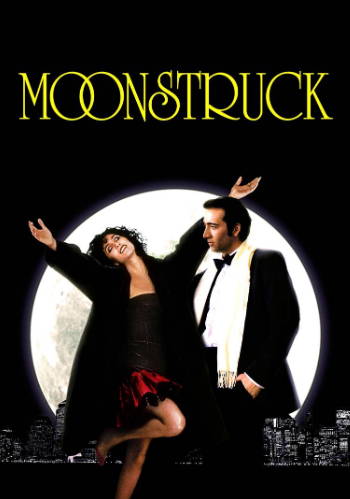 Raiders of the Lost Ark (1981)
"Fun, fun, fun—a rollicking romp!" cheers Whalen, unable to contain her inner-blurbmeister over Steven Spielberg's affectionate throwback to fantastical movie adventures of the '40s. "You've got the fineness of Harrison Ford (as rugged relic-hunter Indiana Jones). You've got Nazis—who are the ultimate bad guys, we should remember. And Karen Allen, who's amazing as the heroine. She actually fights and tries to save herself—which is something you don't see women doing in movies very often."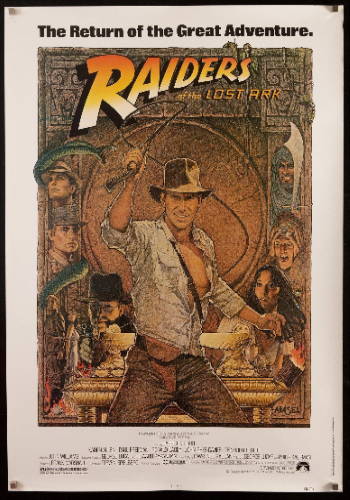 In this fact-based Canadian drama with comic moments, a troubled teacher (Ben Schnetzer of The Book Thief) ends up in a remote Arctic village where the local indigenous youth are killing themselves. Can his mission to get the kids to start a lacrosse team help nourish bonds and purposes and save lives? "It's just a beautiful story," says Whalen. "It deals with something that's very dark and hard in amazing and funny ways."
How about a dose of delirium compliments of Jack Nicholson, Shelly Duvall and ghostly twin girls in a haunted winter resort? Who needs an icy beer—"This is a great movie to watch on a hot day. Turn on the A/C and just scare the bejesus out of yourself."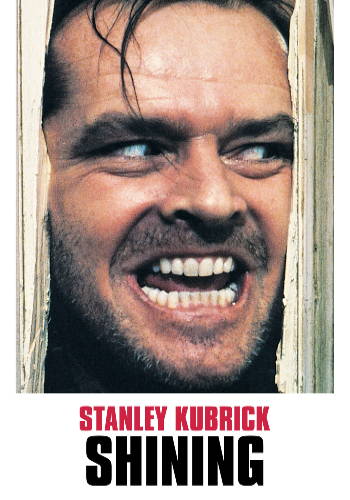 Phew, a light-headed comedy for a change! Jennifer Aniston (as Linda) and Paul Rudd (George) delight as a New York couple who stumble into a hippie commune in Georgia called Elysium—and stay. Standout moment: Linda digs the enlightenment she gets from the drug-infused tea. "Every time it's on TV, I will stop and watch it. There are some great, surprising jokes." And costars, including Jordan Peele, Ray Liotta and Kathryn Hahn.