Actor Juan Riedinger's Movies That Spark His Inner Bad-Boy

Actor Juan Riedinger's Movies That Spark His Inner Bad-Boy

By John Griffiths | Photo Credit Justin Rain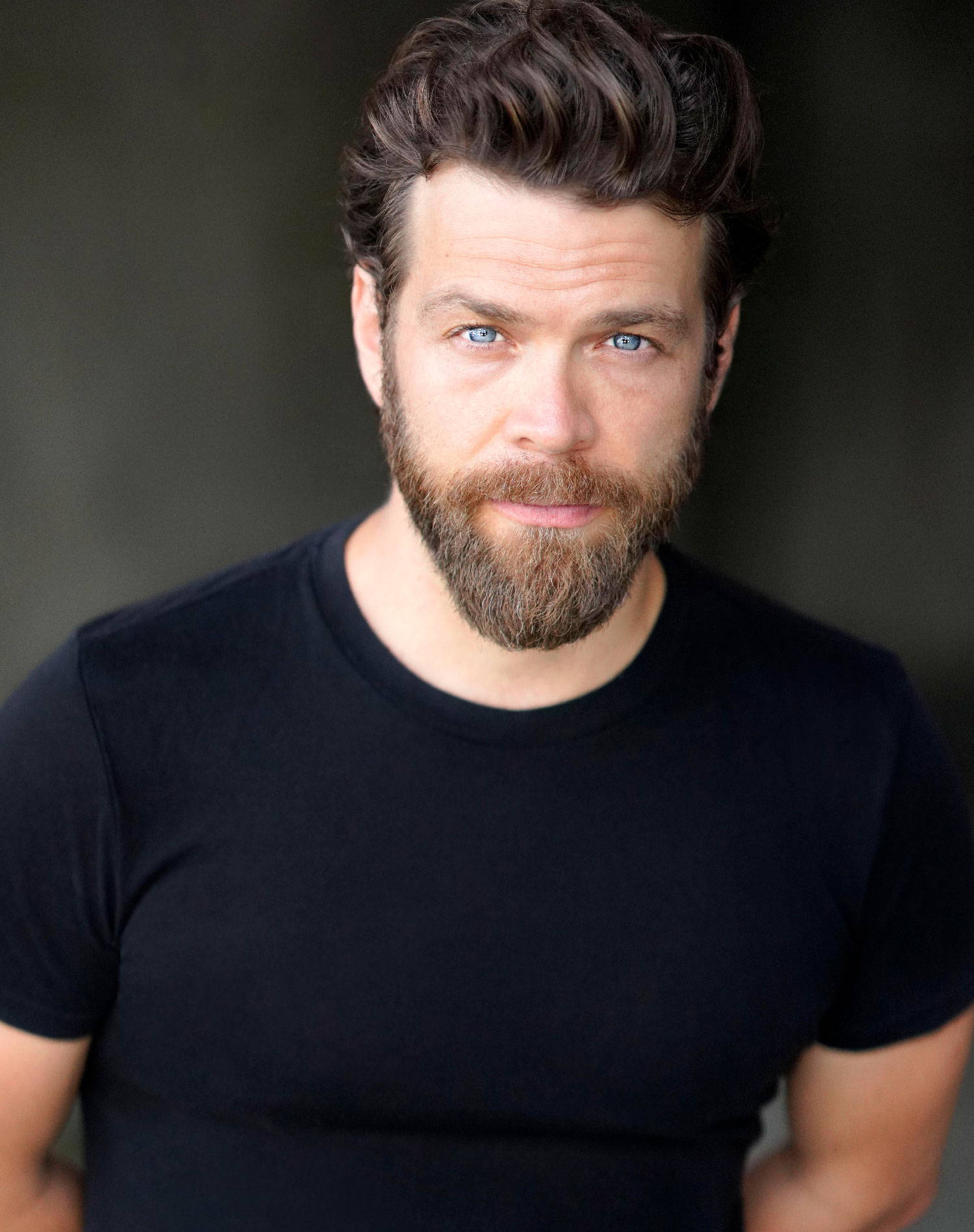 Maybe you've seen TV's current It (Bad) Boy, Juan Riedinger, snarling lately as small-town hero Archie's nemesis on the CW's hit mystery-drama Riverdale. Or you caught him as an unrepentant crook on Netflix's mobster drama Narcos—or on the frenzied girlcom Claws. Rest assured, the actor's own idea of getting his kicks is much less naughty, if just as wild: In his chat with Caavo, he reveals he's about to leave his twin three-year-old boys with their grandparents to meet his wife, Brit actress Agam Darshi (Syfy's The Magicians), in Africa.
"She's actually on Kilimanjaro now," says Riedinger. "We're going on safari. It's kind of a bucket-list item."
His Riverdale villain Dodger—aptly named with a tip o' the hat to a certain Dickens foil—has more nefarious plans.
"He's a gangster who's recruiting young kids in town to do his dirty work," says Riedinger. The new character, not seen in the vintage Archie comics that inspired the series, also seems to enjoy taunting good folks. "He's an angry guy."
Riedinger, born in Canada's ruggedly scenic town of Banff, Alberta, is congenial, good-humored and heady (his dad is German, mom Peruvian, so he's also fluent in German and Spanish). Before deciding on acting, the Aldous Huxley and Joseph Conrad fan majored for a time in English—and made the Dean's List—at the University of Calgary.
"I was thinking of a career as an English professor." His first Hollywood credits, though, suggest casting agents saw him as, well, mysterious.
He played "Drug Addict #1" in a lurid thriller called The Entrance (2006), a morgue worker in Black Christmas and a "rocker dude" on The L Word. He's worked admirably steady since, from guest roles (Psych, Fringe) to blockbusters (The Day the Earth Stood Still with Keanu Reeves) to his recent spate of tricky gents. In addition to playing real-life drug lord Carlos Lehder on Narcos and Claws' ruthless casino manager Joe Dupree, he surprised as hitman Teo on TNT's con-artists drama Good Behavior alongside Michelle Dockery.
"I've really found my groove playing these antiheroes." Riedinger's devilishly handsome mug could be the culprit. "Maybe it's my beard," he counters with a laugh.
Okay, he does admit to having an edge. After all, his fave cartoon as a kid was Inspector Gadget—as much for the show's goofy detective hero as for archrival Dr. Claw. Says the star with glee: "He was big and bad!"
Caavo fans, don't miss Juan Riedinger's list of fascinating movie bad boys (and girls)—after getting to know a bit more about his good self below.
Did you go through a rebellious-teen phase?
Yes! I was rebellious towards my parents, society and institutions, establishment in general. I was listening to lots of punk rock. But I'm definitely far from there now. I'm a father of twins and married and very much a homebody. And acting helps me address that angst in a healthier way. You get to tackle those demons from your past—but not get in trouble for it.
Do people on the streets ever snarl at you?
Ha! There's been a couple of occasions where I've seen the shopkeeper at a store keeping an extra eye out on me because maybe I looked suspicious for whatever reason. But I like to think that I make people comfortable when I meet them.
Is one of your twin boys more of a rapscallion than the other? Or are they both the angels?
They're both equally rapscallionesque! They're both finding their voices, they're very alive and very wonderful kids. But they definitely keep us on our toes. I can tell that they're both going to go through a rebellious phase.
What be-good mantras do you try to instill in your boys?
One big one is you have to be kind to people. Being respectful is very important. And my wife and I travel a lot, and we usually take them with us when it's possible. They'd been on over 40 flights by the time they were one and a half! I want them to be open to new environments and new cultures and people. Hopefully that will serve them in the future.
You've directed lots of short films. Any plans to direct a movie-movie?
(I'm) developing a feature that I plan to direct in the next year or two. It's a crime drama about a teen who is navigating gang life and a broken home. I guess you could call him an antihero.
A Clockwork Orange (1971)
Director Stanley Kubrick's stark yet weirdly colorful—and violent—societal satire offers one of cinema's greatest antiheros ever: Alex DeLarge (Malcolm McDowell), the strangely playful leader of a gang of young psychopaths terrorizing future Britain. After he's caught for murder and more, he's put through a scary rehabilitation program—but does he wind up a changed man? Says Riedinger: "What intrigues me about Alex is his sheer intensity. He stares into your soul."
Jeff Bridges won an Oscar and a Golden Globe for his seasoned turn as Otis "Bad" Blake, a faded country singer whose best friend is whiskey. Enter smitten journalist Maggie Gyllenhaal, who helps him get straight. "Blake's not a villain, he's just self-defeating," says Riedinger. "Jeff Bridges kind of really spoke to me in that role. I mean, that guy has really lived life. I have tremendous respect for him as an actor."
Soap salesman Tyler Durden (Brad Pitt) is so frustrated with the corporate world, materialism and the pressures of masculinity, he starts an underground boxing club where men like him can savagely duke-out their anger. Soon, the group spins off an anarchistic group: Project Mayhem! "Brad Pitt is such a badass," raves Riedinger. "The swagger he has in that film is just next-level. But he really makes you root for him. My friends and I actually were inspired after watching the film to try to start a fight club of our own. Granted, we wore boxing gloves and it was in a very controlled environment. And I think we only lasted one time. We were, like, 'What are we doing? This is dumb.' But it's a pretty interesting concept!"
"I would argue that this is my favorite film of all time," says Riedinger. A Best Picture Oscar-winner, Hunting follows the humble life of, yes, Will Hunting (Matt Damon), a Harvard campus janitor who's a stealth math genius. "When the school gets wind of this, they track them down and try to take advantage of his brainpower. But he's very resistant to that because he wants to live this normal life—which is hanging and drinking beer with his buddies and sometimes getting into fights. He adamantly and vehemently refuses to conform to the pressures of society. And I think that that is admirable."
It Stains the Sands Red (2016)
Zombie-light Alert! Riedinger co-headlines this unusual apocalyptic tale as Smalls, a zombie that stalks Molly (Brittany Allen, now seen as Popclaw in Amazon's The Boys) through the Mojave desert. "Smalls can't move very fast, but what he lacks for in speed, he makes up for in persistence," says Riedinger. "He just never stops. So Molly has to find creative ways to offend him off. It's a slow chase movie!" The twist: "She starts to talk to him, and even though he doesn't speak, she kind of develops a fondness for him." The star himself was less enamored. "It would take five hours of prosthetics to turn me into a zombie. And it was a real challenge to be on screen that much and not say a word." Even worse, "I had to walk through cacti and roll around in the center of a sandstorm." Our antihero!
Joaquin Phoenix "is my favorite actor today," says Riedinger. And Phoenix's turn in this grim origins tale as Batman's future nemesis—born Arthur Fleck—proves why. "The places he went for this role are just jaw-dropping. The movie's so dark, and it's not easy to watch, but it's an impressive piece of storytelling. Rarely am I so gripped by a film." A big reason: Phoenix manages to make him care about the tortured and torture-minded villain. "The (movie) delves into his mental illness. That makes his actions, even though they're horrific, a little bit more understandable considering his mental suffering."
Riedinger hails the clever antiheroics of the entire tricky family in this outlandish satire of the haves and have nots (shown in subtitles, the Palme d'Or winner comes from South Korean director Bong Joon Ho of Snowpiercer fame). Out-of-work dad Kim Ki-taek (Kang-ho Song), his also-jobless wife and two bright kids lie their way into posh jobs working for a rich family, with deadly results. "Their motivations are maybe a little bit twisted, but there's such great chemistry between all of them. It's really fun to see them try to crack their problems through their devious ways."
Who doesn't love Patrick Swayze as wacky-masked, heist-happy Malibu surfer Bodhi? "Bodhi is such a charming character who just happens to rob banks. He's a great example of an antihero because you cannot watch that film and not root for Bodhi." Blame Swayze, of course. "He just has that charisma—he exudes likability. He's just so much fun to watch." In fact, Swayze and bad boy Bodhi actually "shaped me in a way in my formative years," says Riedinger. "I did extreme sports back in the day, and I loved the California culture in the movie so much so that I ended up moving there." Skip the much-maligned 2015 remake, though, with Venezuelan star Edgar Ramirez as Bodhi. "The trailer just didn't grab me. I'm all about the original."