Wild Wit Justin Elizabeth Sayre's 8 Campy-Creepy Comedies

Wild Wit Justin Elizabeth Sayre's 8 Campy-Creepy Comedies

By John Griffiths | Photo Credit: Matthew Dean Stewart 
"An unrepentant dandy" is how Brooks Barnes of The New York Times once aptly described Justin Elizabeth Sayre. And Sayre—the novelist, playwright, cabaret artist and outré bon vivant who's also written for CBS's sitcom Two Broke Girls and Fox's The Cool Kids—continues to turn heads. "I often joke that I want to be visible as a gay person from space," says Sayre, who's taken his disruptive one-person shows like "Justin Sayre Makes the Case for America" from New York to San Francisco—and who last year cheekily titled his first comedy album The Gay Agenda. "I like to wear my costume jewelry, scarves and hats and flowing things," he says, giggling. "I want people to feel a little uncomfortable!"
Famed Sex and the City showrunner Michael Patrick King, for one, digs Sayre's flair for provocation. In 2014, after seeing a video bit from one of Sayre's New York stage shows, King asked the wild wit to guest on an episode of The Comeback, HBO's rebooted satire with Lisa Kudrow as a TV has-been. Role: A showbiz critic with giant fake eyelashes and a one-letter name, Q. "They told me to wear my own clothes," says Sayre, laughing again. Even better, King hired him to help jazz-up Broke's jokes during the silly hit's final three seasons. "He asked, 'Have you ever thought about writing for television?' And I said, 'No, but that sounds fun!'"
After Broke cashed-out, Sayre landed in the writers room on Cool Kids—a cool experience indeed, considering the retirement-home comedy had him working with (co-creator and It's Always Sunny in Philadelphia star) Charlie Day and veteran performers Vicki Lawrence, Martin Mull and openly-gay Leslie Jordan. A ratings hit out the gate, Kids lost steam and was recently cancelled after a full season. Ah, well. "I got to not only work with these comedy legends, but I had the fun of getting to know them. Leslie in particular is so warm and ingratiating. He's been doing this a long time and has wonderful stories."
Sayre, in his mid-30s, has an old soul himself. Growing up in tiny Forty Fort, Pennsylvania, "I was a severe child," he says. "I was like, 'When are we getting out of here?!' My mother (an OR technician) says that for my ninth birthday I asked for a series of books—and my own apartment." (His father, handily enough, is a psychologist.) Settling in NYC in 1999, he made a name for himself hosting The Meeting, a quasi-Algonquin Round Table where he engaged audiences on topics from pop culture to activism. In the latter vein, soon after Elizabeth Taylor's death in 2011, he legally made his middle name Elizabeth ("It's on my license and everything"). "She's obviously the most beautiful woman of all. And her work during the AIDS crisis was so wonderful. Here was this icon really who took a chance to save this community she really loved."
Now based in LA—in a glamorously "vintage" apartment dotted with pictures of fellow-rebels Oscar Wilde and Divine—Sayre keeps piling on the projects, if not the makeup. He has a zombie novel, Mean, coming September from Penguin Books. He's developing a comedy series about a kids camp for Lisa Kudrow's production company. And he's compiling illustrations and historical photos for a Chronicle Books version of his five-part stage show The gAyBCs: A Brief History of Gay Culture. But he keeps his eye on the big picture. At the time of this chat, Sayre was preparing to again host Night of a Thousand Judys, his starry one-night (June 1) tribute to Judy Garland that's raised funds for at-risk LGBTQ youth for seven years now. "Those kids often slip through the cracks, so I try to stay really involved," says Sayre. Note to West Coasters: He'll bring all those Judys to L.A.'s LGBT Center in 2020.
Sayre's Caavo list doesn't focus on activism or gay icons, though. Come October, he's bringing his latest stage concoction—Ravenswood Manor, a limited-run spoof of rickety horror-soap operas like Dark Shadows—to LA's LGBTQ-happy Celebration Theatre (funny friends like Drew Droege, known for impersonating Chloë Sevigny in hilarious webs shorts, will costar). "I love campy horror stories," gushes Sayre. These titles should satisfy anyone's freaky-fun side.
Wild Wit Justin Elizabeth Sayre's 8 Campy-Creepy Comedies

Addams Family Value (1993)
Oh, my Goth! In this dark-comedy sequel, macabre-loving Gomez (Raul Julia) and his equally morbid wife Morticia (Anjelica Huston) have a new baby boy—whom jealous daughter Wednesday (Christina Ricci) wants gone. "The sequel is actually funnier than the first movie," asserts Sayre. "They got Paul Rudnick to write the script and it's got lots of clever laughs. I love it when Wednesday burns down the Thanksgiving patch!"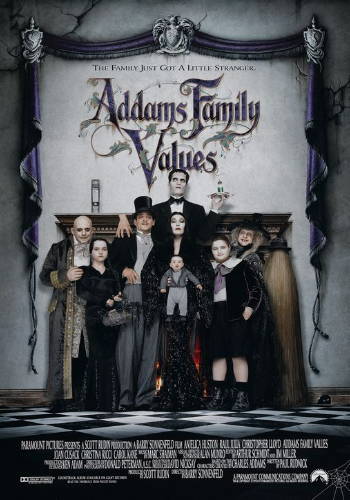 Tim Burton, of course, directed this brow-raising yet sweet fantasy about a glum girl (Winona Ryder) who matches wits with a devilish ghost named Beetlejuice (Michael Keaton) who's haunting her and her parents' new home. "This was one of my favorites as a kid, and even going back now, I'm, like, 'Wow, it's so smart!' And the comedy performances are so stellar." Geena Davis and Alec Baldwin play a nice ghost couple, while Catherine O'Hara, as Ryder's freaked-out stepmom, "is so funny, it's just unbelievable."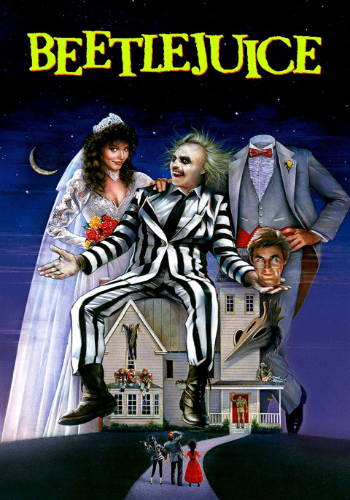 Yes, the popular board game was turned into a kooky big-screen mystery that Sayre finds "quick and funny and stylish." An interesting cast of characters—played by Back to the Future favorite Christopher Lloyd, Rocky Horror's Tim Curry, Lesley Ann Warren, Madeline Kahn and Sayre's Cool Kids pal Martin Mull—mingle at dinner party at a secluded mansion. Murder—along with three different endings!—ensues. Says Sayre: "The movie really runs at a lightning pace."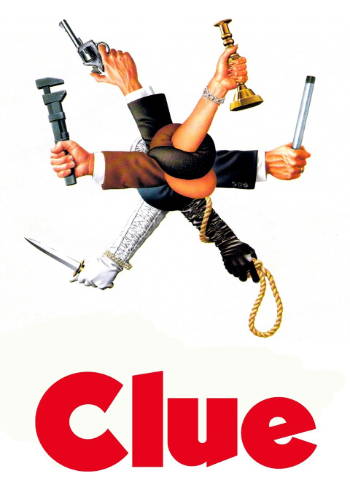 Edward Scissorhands (1990)
Tim Burton struck a nerve again with this bittersweet eye-filler. As memorably played by Johnny Depp, Frankenstein-esque Edward hopes to overcome some obstacles (he's shy and has scissors for hands...) to find love and acceptance is suburbia. "He's just this isolated figure and he desperately wants connection, which is the theme of lots of early monster movies," notes Sayre. Here, though, the monster actually "helps others break out of their own bland world, get a taste of what it is to be an outsider and see how freeing that is."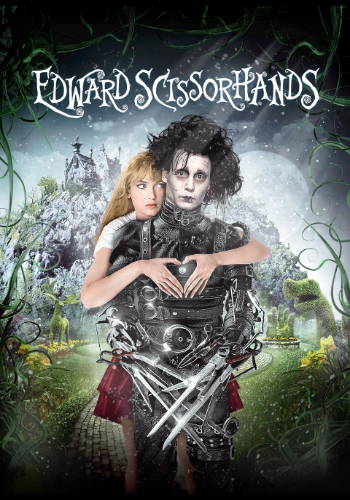 Of course, Sayre wants to squeeze in a John Waters flick onto his list. "I love (director Waters') Polyester and Pink Flamingos, but for my money, Female Trouble's his best," says Sayre. The crazy-campy tale: A murderous female model (played by Harris Glenn Milstead under his drag persona Divine) is disfigured—and becomes even more famous. "(Waters) takes down beauty culture, embracing the grossness of society with a hero's welcome. This isn't a spooky movie, but we do follow this woman's fascinating road to depravity!"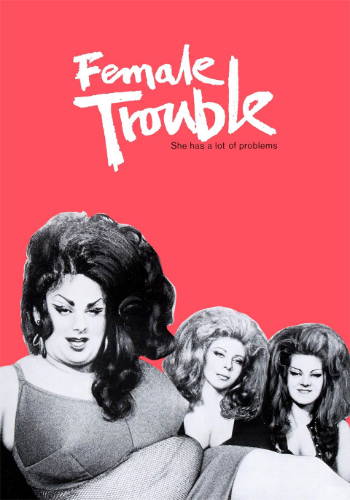 More than 10 years after starring in Mel Brooks' Young Frankenstein, that classic horror-comedy's star, Gene Wilder, co-wrote, directed and starred in his own stab at the genre. Wilder's costar: His wife Gilda Radner of Saturday Night Live. Plot: Nervous Larry (Wilder) brings his fiancé Vickie (Radner) to his family mansion, where tricksters, spirits—and Dom DeLuise as Larry's aunt—abound. "Not a lot of people have seen it," says Sayre of the one time box-office bomb that's now a huge cult favorite. "Don't miss the little musical number in the middle. It's kind of marvelous."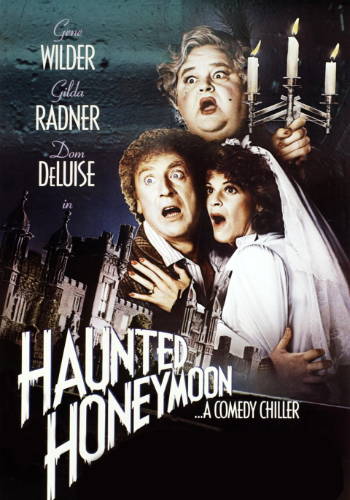 What We Do in the Shadows (2014)
A fang-tastic mockumentary! This dryly hilarious vampire comedy imagines a reality crew following four ancient bloodsuckers as they deal with life in modern-day New Zealand, showing "what mixing up the spooky-comedy genre can look like," says Sayre. FX's new hit series version, set in Staten Island and featuring an all-new cast of characters, is also a biting kick.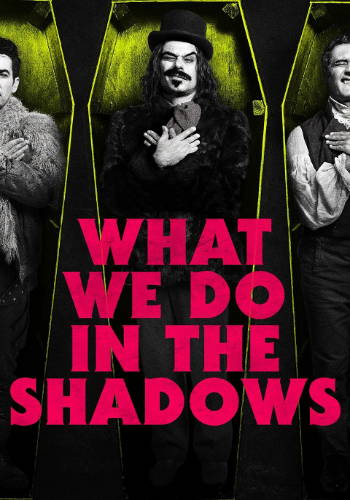 Young Frankenstein (1974)
"It's endlessly funny and so wonderfully over-the-top," raves Sayre of the big-daddy of comedy-chillers. Refresher: Gene Wilder parodies Dr. Frankenstein, who here is shocked to find out his fiancé (Madeline Kahn) has the hots for his creation, The Monster (Peter Boyle). Cloris Leachman, Teri Garr, Marty Feldman, Gene Hackman—"Every single person in this movie is a heavy-hitter." Kahn may not have many scenes, "but when I first saw her do her dance for The Monster (Peter Boyle), she became immortal to me."