Top Chef Champ Kristen Kish's 8 Movies And Shows That Satisfy To The End

By John Griffiths | Photo Credit: Kristen Tieg
Top Chef Champ Kristen Kish's 8 Movies And Shows That Satisfy To The End

As a nationally renowned cook and Top Chef victor (she beat out 23 rivals to take the Bravo contest's 10th edition in 2013), Kristen Kish is used to being in the proverbial frying pan. She's also a former teen model and reformed major partier! So launching her first restaurant—Arlo Grey, a fine-dining establishment at the Austin, Texas outpost of hipster hotel chain The Line—has been relatively smooth-as-butter, right?  
Actually, "It's a very vulnerable experience as a chef to say, 'Here is my heart on a plate,'" says Kish, who notes that cooks—just like actors, writers and directors—can be hungry to hear what critics think of their work. Lucky for her, Arlo Grey, which opened in June of 2018, has settled into a hit with legs (Yelp commenters rave about the malfadini pasta dish, while a local food writer dubbed Kish herself "charming"). And Kish does relish putting on a show. "Fine dining to me means doing something with exception. As long as I'm pushing myself, I will be okay with anything that anyone says."
Kish didn't always have such purpose. Born an orphan in Seoul, Korea, she was four months old when a white American couple adopted her, making Kentwood, Michigan her new home. "I had the perfect childhood—vacations at Disney World, lake visits in summer time," she says. "But deep down I didn't think I was good enough." Getting discovered in high school to pose for magazine fashion shoots and runway shows for the likes of John Varvatos didn't soothe either. "I had an anxiety attack nearly every single job." For much of her early 20s, "I was drinking, I was doing drugs. Nothing good was coming out of my life."
Well, she did feed her soul a little here and there. After graduating high school and flailing for a year studying business at Michigan's Grand Valley State University, she took her mom's suggestion: Study cooking at Chicago's Le Cordon Bleu College of Culinary Arts (mom knew Kish loved watching TV food shows). Moving to Boston, she paid her dues as a line cook, landed a gig working for Michelin-star chef Guy Martin (at the since-closed restaurant Sensing) and then impressed with her chops at Stir, a demonstration kitchen run by famed chef Barbara Lynch. It was Lynch who nudged Kish to try out for Top Chef. "I was, like, 'Absolutely not!'" Kish recalls with a laugh. "But she insisted."
Winning Chef changed Kish—who ranks among the only five female winners in Chef's 16 season-history so far—for the good. She was appointed by Lynch as chef de cuisine at Stir's sister spot, the award-winning French-Italian restaurant Menton. She came out to fans as gay via Instagram. She cohosted a food-alogue show, Travel Channel's 36 Hours with The New York Times (she and soccer star Kyle Martino savored dishes everywhere from Nashville to Istanbul). She landed a cook book deal (see 2017's Kristen Kish Cooking: Recipes and Techniques). And she finally found some inner peace.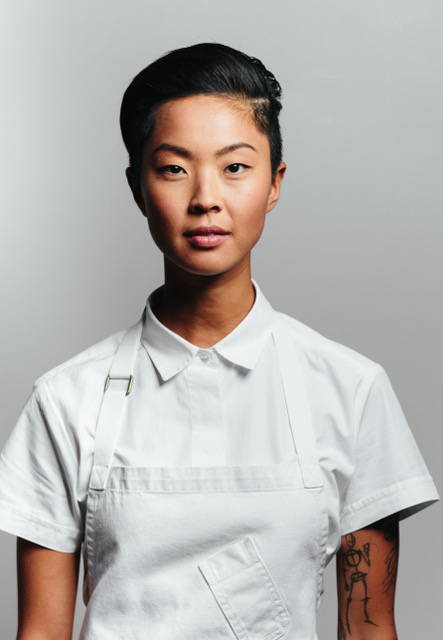 "I realized all this time I wanted to be, or just look, perfect—and because perfect doesn't exist, I would constantly let myself down," she says. "It wasn't until Top Chef, when I put myself out there, that my life felt open. A weight was lifted off my shoulders because I was living who I was supposed to be living." Still, "I had to retrain my brain."
Rather than try to be Ms. Perfect and plot her next big brand extension, Kish is perfectly happy nurturing Arlo Grey (she fancifully named the restaurant for the child "I never intend to have"). She also makes sure to find time for family, friends (last year, she officiated the wedding of her "best friend," fellow Top Chef contestant Stephanie Cmar) and for just kicking back (see her list of satisfying flicks and shows below!).
"There will be another restaurant, there will be more TV stuff," promises Kish. "But I'm not mapping things out. To be happy and fulfilled—that's all I really hope for."
"It's like the Tom Hanks movie Castaway but set in the Arctic," Kish nutshells. Danish actor Mads Mikkelsen earned kudos as a man stranded and struggling to survive in the crevasse-filled, bitter-cold North Pole. "There's no talking because he's essentially by himself. It's slow-moving but I was still glued to the screen. I needed to know what happened to him!"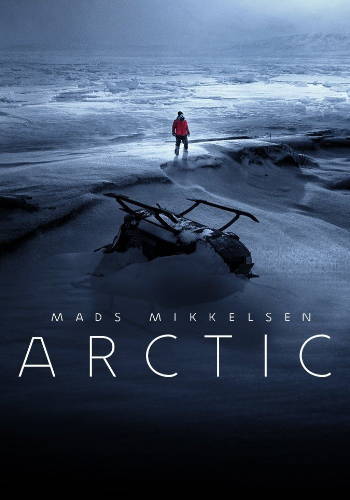 Great Chefs of the World (1982- ?)
Learn how to whip-up Mediterranean lobster and pumpkin Cordon Blue! This long-ago Discovery channel show (a spinoff of PBS's Great Chefs brand) "is what got me into cooking," says Kish, a fan since age five. "It's not like our cooking shows today. It's very cut and dry." Format: Three separate chefs, in restaurant kitchens from Cannes to Buenos Aires, show-and-tell how they create signature dishes, all as narrator Mary Lou Conroy—who developed a cult following for her calming delivery—translates in English. Several seasons can be found on Amazon Prime, with many episodes available on YouTube too.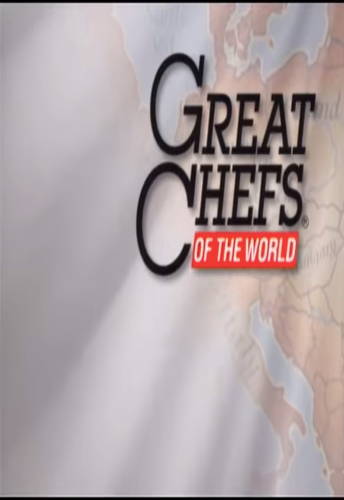 Devoted wife turned divorcee Melissa McCarthy going back to college—alongside her classmate-daughter? Cue lots of hilarious OMGs (the woman accidentally eats pot brownies, natch) and fun banter with screen BFF Maya Rudolph. "I don't actually laugh out loud at many comedies, but (McCarthy) is real and normal in all the greatest ways. She doesn't give a f--- but also gives so many f---s."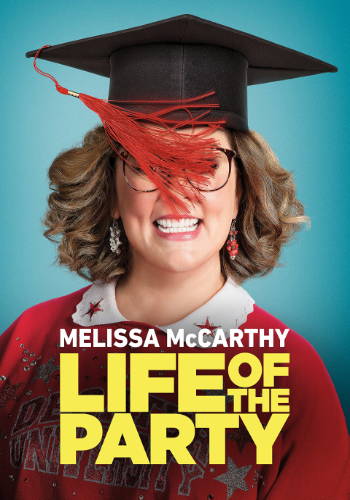 In this grim—and gripping—mind-bender from Batman director Christopher Nolan, a man (Guy Pearce) seeks revenge against the man who killed his wife. Major hurdle: He's got a rare form of short-term amnesia. "I love weird psychological stories that challenge you," says Kish. "And Guy Pearce certainly captured my attention. He's fantastic in this."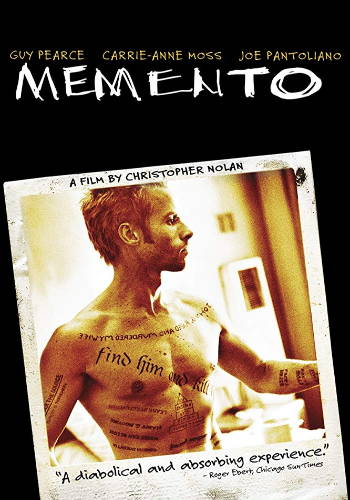 London bookstore owner Will (Hugh Grant) falls for Hollywood star Anna (Julia Roberts) in this "funny and sweet" romcom—which left Kish smitten too. "When Julia Roberts popped up, I was like, 'S---, I am totally gay!' She was one of my first screen crushes."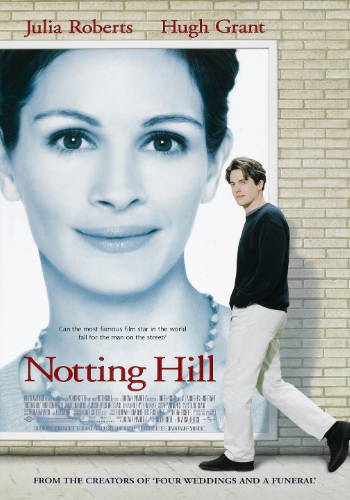 Over 24 hours, a veteran CIA agent (Robert Redford) secretly plots to save his former mentee (Brad Pitt)—captured by the Chinese—from getting executed. Adding to the challenge: Even their U.S. bosses are unwilling to help. "I love knowing the details of how a plan comes together," says Kish, who also loved 2001's Ocean's Eleven ("It made me feel like I could go rob a bank!").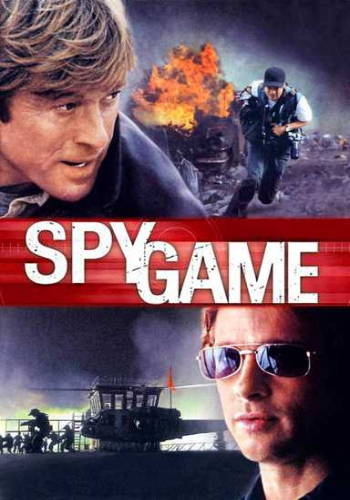 Did ya like Free Solo? Rock climbing buddies Tommy Caldwell (a haunted pro, missing an index finger) and Kevin Jorgeson (neophyte) scale the 3000-foot Dawn Wall, a sheer cliff in California's Yosemite National Park that's a sort of Mt. Everest to free-climbers. Can they make it to the top as cameras hover—and marital strife lingers for both? No spoilers here. "The movie's just awesome."
Won't You Be My Neighbor (2018)
Kish says seeing this documentary about the late super-caring Fred Rogers, host of PBS's iconic kids show Mister Rogers' Neighborhood (1968-2001), "grabbed me with all these nostalgic feelings. I remember very vividly sitting as a kid watching Mr. Rogers putting on his sneakers and feeding his fish—key points of my childhood! And then seeing, as an adult, that he was actually the person I saw as a child—that makes me happy."