Kulap Vilaysack's 8 Movies & Shows With (Sometimes Funny) Personal Quests

By John Griffiths | Photo Credit: Michael Tjioe
Kulap Vilaysack's 8 Movies & Shows With (Sometimes Funny) Personal Quests

By John Griffiths | Photo Credit: Michael Tjioe
Despite her comedic creds (she created the spot-on Bravo spoof Bajillion Dollar Propertie$, co-hosted the cheeky showbiz podcast Who Charted? from 2010-2018 and has guest-goofed on sitcoms from Reno 911! to Brooklyn Nine-Nine), Kulap Vilaysack's first documentary effort isn't super-hilarious. But that's only because it's grippingly personal. In Origin Story, which premiered this month on Amazon (and in L.A. theaters), the self-effacing dynamo, 38, treks to Laos in Southeast Asia to meet her birth-father for the first time. Famous friends Sarah Silverman and June Diane Raphael (The Disaster Artist, Grace and Frankie) do appear in the doc—to lend encouragement.
"After I got to Laos, I'd be saying to myself, 'I don't want to do this!'" reports Vilaysack, known to TV geeks from stellar episodes of The Office (as Benihana waitress Nikki) and Parks and Recreation (as Adam Scott's younger would-be-stepmother). "The other side of me was, like, 'You've waited almost 20 years to meet this man!" Vilaysack's mom, Bouaphet, and dad, Inhpeng, were among the thousands of people who fled war-ravaged Laos in the '70s, first for refugee camps in Thailand, then for asylum in America. The family landed in Washington, D.C., with Vilaysack born soon after. A year later, the trio moved to Minnesota, living with some local sponsors who helped them make a new life. More turmoil hit, though, when Vilaysack was 14: During a family argument, her mom blurted that Inhpeng wasn't her actual father. "That really shook me to my core. For a long time after, I felt dysfunctional."
She finally decided that confronting burning questions about her origins, and documenting the answers, would be cathartic. Did her parents balk at participating? "No, they were both supportive," says Vilaysack. Scoring filming permits in a far-flung country also proved easier than she anticipated, thanks no doubt in part to her self-described "immigrant hustle." Says this eldest of three sisters: "I'm very resourceful like my mom. In five years of coming to this country, she bought a home and opened her own Thai restaurant in Minneapolis. I was a dishwasher at, like, eight and serving tables at 11. I've always had a job."
In 1997, she headed to L.A. to study at the Fashion Institute of Design and Merchandising. But years of watching I Love Lucy and "TGIF" staples like Mr. Belvedere (while folding family laundry) planted the funny-biz seed. So, after graduating FIDM, she started taking classes at Second City and the Upright Citizens Brigade. Along the way, she amused such fellow funnywomen as Silverman and Casey Wilson—helping ensure parts later on shows like The Sarah Silverman Program and Happy Endings. She also found a kindred spirit in Scott Aukerman, future creator-host of the Comedy Bang! Bang! franchise and co-creator of Between Two Ferns with Zach Galifianakis. She and Aukerman started dating when she was 18, and married in 2008.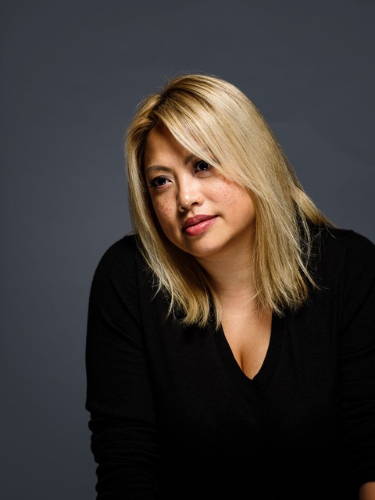 Back to those mommy-and-daddy issues: Yes, Vilaysack finally met her birth-father, Saky Wilon. "I felt a connection with the land even more than I did with him," she says. At home in L.A., she created a Facebook community dubbed Laos Angeles. "We've got over 180 people now, most of us raised by parents who had some form of (war) trauma in their life. We share stuff and can just breathe." Her mom's breathing easier too. "She recently came out to L.A. for a week and it was such a lovely, healing trip." Shuddering at the thought of making another documentary, personal or otherwise ("I spent nearly two years making Origin!"), Vilaysack is keen on creating more series. On the front burner: A dramedy "with an Asian American lead."
Thanks to seeing Origin through (the title is a wink to her affinity for comic books), "I'm way more comfortable with myself than I've ever been," says Vilaysack. Here, she offers Caavo Control Center users thoughts on more movies and shows with stand-out personal journeys.
This Oscar nominee for best picture, a Marvel tale about Wakanda, a spectacular hidden African nation comprised of the most advanced people on Earth, "made me excited, made me cry," says Vilaysack. "I've seen it multiple times." Plot: After his kingly father is assassinated, Wakanda's Prince T'Challa (Chadwick Boseman) takes on superpowers to fend off throne rival Killmonger (Michael B. Jordan), a trickster whose dangerous plan to rid the globe of black oppression could backfire big. The rivals' moral arguments "are very compelling," teases Vilaysack. "The entire movie is such a moving experience."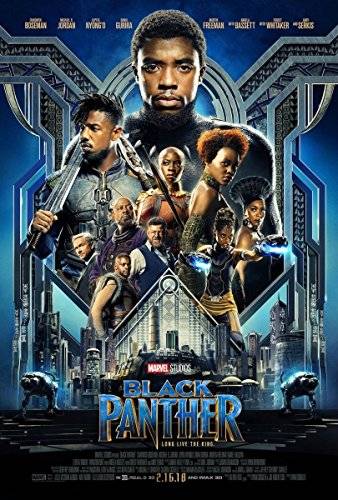 Refusing to submit to an arranged royal marriage, Prince Akeem (Eddie Murphy) of the (fictional) African land of Zamunda flees to New York and goes undercover working at a fast food outlet called, er, McDowell's. Naturally, he falls in love with a local—and has lots of explaining to do in this "super funny" farce. "This is one of the first movies I saw with my parents, and we all love it."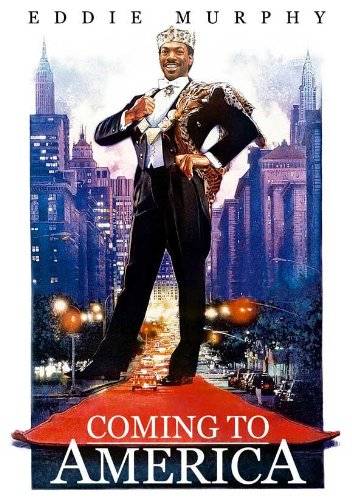 Killing Eve

(2018-Present)
Sandra Oh as an intelligence agent chasing—and maybe falling in love with—deadly vamp Jodie Comer adds up to buzz-worthy TV. "My goodness, are those stars powerhouses," says Vilaysack. "And their characters' relationship is something I haven't seen before. (Noted show creator) Phoebe Waller-Bridge's writing is so funny and vulnerable, and putting that into a cat-and-mouse tale makes for genius. I'm excited she's (helping write) the next James Bond movie."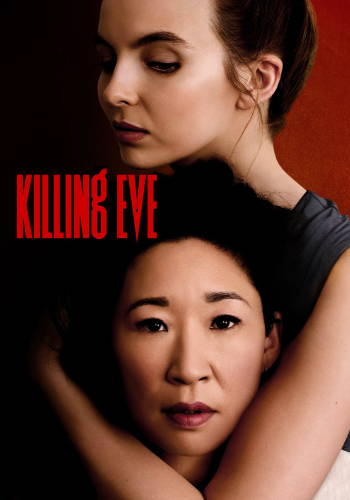 Parks & Recreation (2009-2015)
Oh, to see idealistic but struggling small town bureaucrat Leslie Knope (Amy Poehler) find her footing in love and career over the course of this lovably kooky comedy. Vilaysack is "proud" to have guested on Parks in the aforementioned episode from 2012, and makes a point to pay homage to "my late friend" Harris Wittels, a Parks co-executive producer who died of a drug overdose in 2015.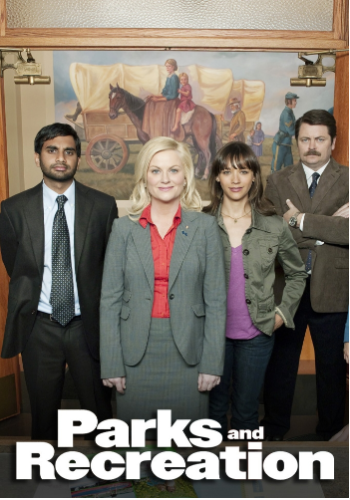 This attention-getting Hulu comedy about two attention-seeking 7th-grader girls—played by 30-ish actresses Maya Erskine and Anna Konkle—is, for Vilaysack, transporting. The creator-stars "are so clearly not 13 years old, but when I'm watching the show, all of a sudden I'm 13 again!" Her favorite episode: Erskine's biracial Asian character, Maya, is told she can't be Posh Spice in a Spice Girls-themed school project because she's not white. "That rang so true, I laugh-cried on a primal level."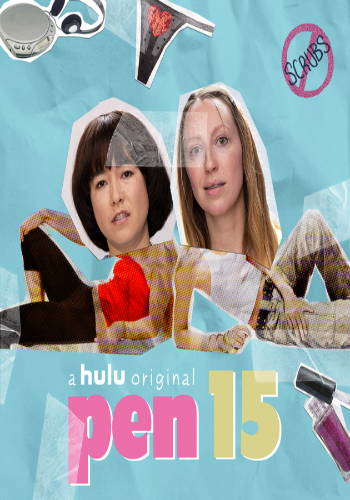 Vilaysack's inspiration for her own documentary! Actress Sarah Polley puts the cameras on her parents, and has actors recreate certain bits of family history, in part to process a reveal a family secret: She is the product of her mom's extramarital affair. "It's about how people remember things and how relative that is," says Vilaysack. "It's a beautiful documentary."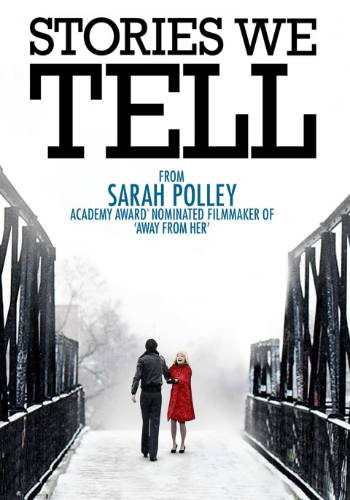 Like Parks and Recreation, this version of the acerbic Brit-com charts the journey—and growth—of a host of office drones slogging for fictional paper company Dundler Mifflin. Over time, Scranton, Pennsylvania branch manager Michael Scott (Steve Carell) goes from annoyingly officious to kinda lovable as he gets more comfy in his skin. Vilaysack guests in an early, cringe-tastic outing, 2006's "A Benihana Christmas," as a waitress at a Japanese restaurant who hooks up with recently-dumped (and, alas, somewhat racist) Michael. "I love being in an episode of a classic show—an episode that everybody seems to remember. And it was directed by Harold Ramis (Groundhog Day)!"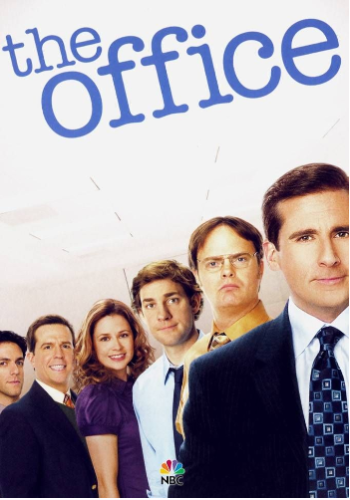 Kristen Wiig stars in this offbeat comedy as Alice, a bipolar TV addict who wins the lottery and decides to produce her own Oprah-style show. Surprise: It's a hit, but trouble ensues when she goes off her meds. James Marsden, Jennifer Jason Leigh, Joan Cusack, Linda Cardellini, Wes Bentley—and Vilaysack (as a P.A.)—costar. This film is directed by Shira Piven, wife of Vice writer-director Adam McKay (she's also Jeremy's sister). Says Vilaysack of her career journey: "I've had great luck to work with people that I admire and make me laugh."