Filmmaker Michael Sparaga On Movies And Shows That Deserve More Love

By John Griffith | Photo Credit: Michael Sparaga
Filmmaker Michael Sparaga On Movies And Shows That Deserve More Love

Fans of unsung films and TV shows, you are not alone. "When I was 13, I wrote a letter to NBC to try and save Crime Story," says Michael Sparaga. At the time—1987—the stylized '60s-set drama was struggling in the ratings, even though it hailed from then super-hot executive producer Michael Mann (Miami Vice). "I really, really loved the show and I read that other people did too. That made feel less alone in the dark." When Story was renewed (for just one more season, alas), the Toronto-born documentarian and filmmaker recalls, "I felt like I was part of that."
Sparaga—as a writer, director, producer or all of the above—has made a career of championing the underdog in some form or another. His first movie, 2005's scrappy superhero tale Sidekick with Daniel Baldwin, centers on a misunderstood villain. His first doc, 2008's Maple Flavour Films, covers the humble Canadian film biz. Son of the Sunshine (2009) is a supernatural drama about a young man with Tourette syndrome. Servitude (2011)? That's a comedy placing The Kids in the Hall's Dave Foley and Margot Kidder at a kitschy—and fading—steakhouse. And his hit 2015 documentary, The Missing Ingredient, follows a Manhattan man out to save his 20-year-old—and struggling—Italian restaurant.
Then there's last year's acclaimed United We Fan, Sparaga's affectionate, decades-spanning look at the legions of loyal couch potatoes who've lobbied—successfully or not—to keep their favorite TV show from getting the ax (also commenting: Star Trek fave Nichelle Nichols, Quantum Leap's Scott Bakula and Chuck's Zachary Levi, pre-Shazam!). "I'm really just drawn to stories about communities, especially very unique communities," says Sparaga, a graduate of Toronto's York University film school. "And I like to help people who aren't part of whatever community not just learn about it, but come to understand it and even fall in love with it."
Sparaga, a comic book fan who also likes to cook, is definitely a sentimental type. He still misses his Shih Tzu, Lois Lane, who passed away a year ago. "I had a breakdown the other day holding the little ping pong balls she used to bite," he confides. He named the little lady for his late pal Kidder, who also passed last year. "I have a photo of them—my dog Lois Lane and my movie-love Lois Lane—together."
Here's to them—and the under-appreciated movies and TV shows the superfan feels are worth holding onto:
Chicago police detective Mike Torello (Dennis Farina, who went on to costar on Law & Order) hungers to bring down young mobster Ray Luca (Anthony Denison) in this noir-drenched '60s-set treat (the theme song: Del Shannon's classic "Runaway"). "It's addictive and wild, where even the good guys shoot in the back," says Sparaga. "Season one ended with a nuclear explosion in the desert!"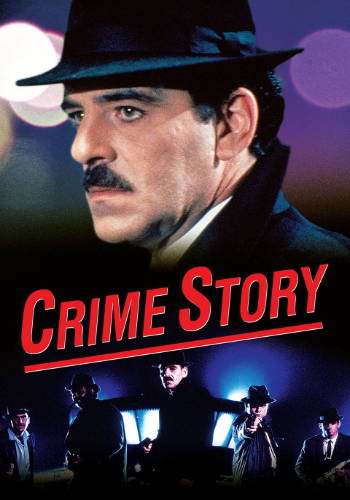 Happy Endings (2011 - 13)
Critics who dismissed this rat-a-tat sitcom as a Friends knockoff weren't paying attention. "This is the perfect comedy to me," says Sparaga, still miffed by ABC's notoriously clumsy handling of the show ("They aired episodes out of order!"). Casey Wilson, Eliza Coupe, Adam Paley, Elisha Cuthbert, Zacharay Knighton and Damon Wayans, Jr., all delight as six Chicago pals navigating love, work and, yes, friendship. Even with the jokes flying at what he calls "an almost Vaudeville pace," Sparaga marvels that the relationships are "really well-developed." How about a follow up, More Happy Endings?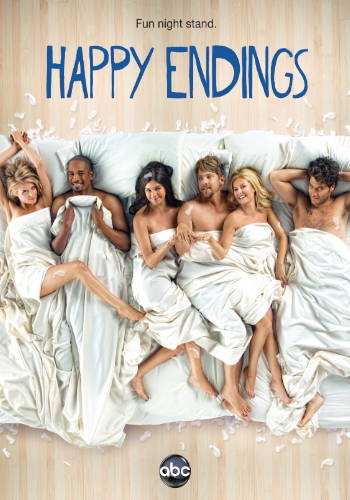 Homicide: Life on the Street

(1993-99)
Today's trumpeted "New Golden Age" of TV owes a lot to this realistic—yet overlooked—cop show (Diner and Rain Man director Barry Levinson was one of the producers). "The show's timeless and cinematic," raves Sparaga. "Disturbing, but excellent." Presaging crime dramas like The Wire (in fact, Street is based on a book by that show's creator, David Simon), Homicide includes a case—who killed little girl Adena?—that haunted its characters for the bulk of the series' run. True, the show had a loyal following. But sizable ratings and "major" Emmys—outside of a Lead Actor win for Andre Braugher as stalwart Detective Frank Pembleton—were elusive.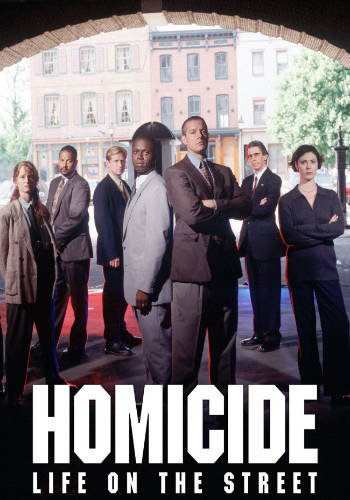 Ryan Reynolds shticks as a heavy-set nerd who loses weight—and hopes to catch the eye of his former high school crush (Amy Smart). "I can't think of a movie that makes me laugh more, beginning to end. And it's sweet and lovely too." Bonus: Chris Klein "steals the film in the scenes he's in" as Reynold's rival, another former nerd!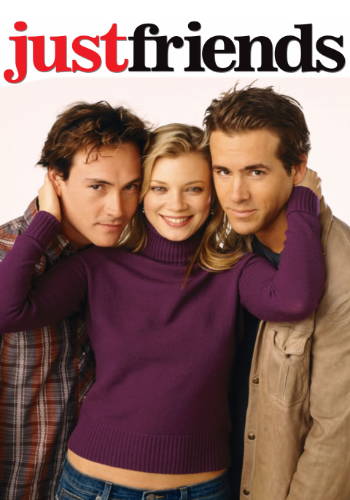 An endearing and spiritual—and, sadly, obscure—British comedy from director Danny Boyle (Trainspotting, Slumdog Millionaire and the current hit Yesterday). A nice Catholic school boy (Alex Etel), who just lost his mum, stumbles on a bag stuffed with cash. "It's just a wonderful movie, on so many best-of lists. Danny Boyle can really cross genres."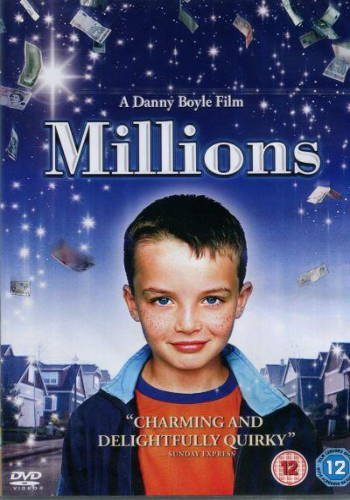 A show about a bunch of Hollywood wannabes slogging as cater-waiters in L.A.? What's not to love? The "insane cast"—think Adam Scott, Jane Lynch, Megan Mullally, Jennifer Coolidge, Ken Marino and Ryan Hansen—is plopped in a new location each episode, "from a restaurant to a yacht to someone's backyard." The funniest episode? "They work Steve Gutenberg's 50th birthday, and it's one of the most hilarious things I've ever seen. He plays this sleazy version of himself."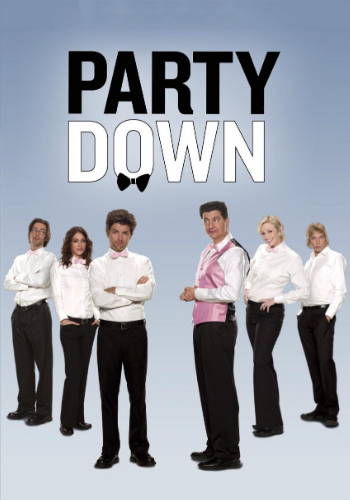 Pop Star: Never Stop Never Stopping (2016)
Andy Samberg plays Conner Friel, a goofy boy band star turned pop heartthrob in this amiable mockumentary. Can Conner keep his ego in check—and not lose his pals—as he rises to the top? "It's funny to the end, with an incredible cast (Sarah Silverman, Maya Rudolph, Will Arnett)—but it made under $10 million!" Sparaga notes that Samberg's "terrific" sitcom, Brooklyn Nine-Nine, was on the verge of cancellation before NBC saved it from Fox (and the show's ratings are now on the uptick).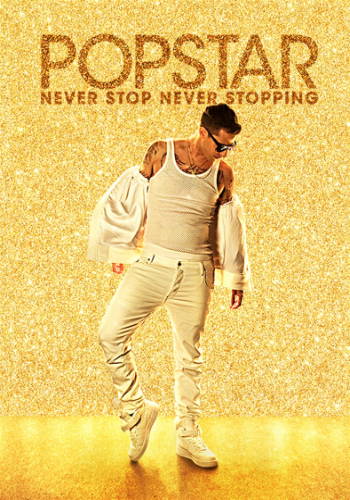 The Last Five Years (2015)
La La Land fans, take note: Anna Kendrick (Pitch Perfect) and Jeremy Jordan (Supergirl) elicit tears as another couple with dreams in this nonlinear movie version of the poignant Broadway musical (the film grossed under—gulp—$150,000). Story: Actress Cathy sees her chances fade as writer Jamie makes it big. "The (wall-to-wall) songs have the most beautiful, heartfelt lyrics. They perfectly explain why people fall in love and breakup. Buy the soundtrack first!"