Mortified Creator Dave Nadelberg's Favorite Awkward Youth Movies

Back in high school, most everyone wrote a melodramatic love letter to a classmate. Writer Dave Nadelberg certainly did, and after rediscovering said "horrific" note years later in 2002, he started Mortified, a revolving stage show where brave souls share embarrassing bits from their (we hope) long-ago diary entries, poems, song lyrics, what have you. "I've always been a nostalgic person—I get that from my mom," says the Detroit-area native. "Growing up, our basement was a minefield of old albums and books and board games."

Mortified, founded in L.A., now runs in 20 cities, with occasional stars like Alison Brie and Elijah Wood participating. Nadelberg and business partner Neil Katcher have spun-off books, TV shows (like The Mortified Guide on Netflix), a podcast, a documentary—"everything but car fresheners." Caavo cornered the King of Angst, now 43, to riff on the movies and TV shows he loves for capturing those so-called wonder years.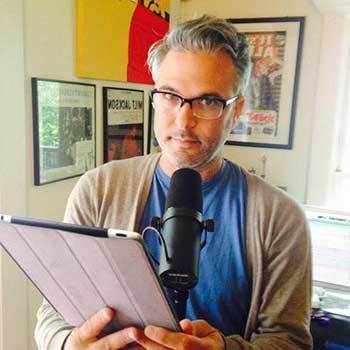 Spun from a Stephen King novella, this favorite flick stars the late River Phoenix as one of four young small-town boys who, on a increasingly somber lark, search for the body of a long-missing kid. Their journey's "stark, insightful, funny, thrilling, terrifying," says Nadelberg. Not unlike one of his own childhood adventures. "When I was seven, some friends and I were in this rustic town and all got lost."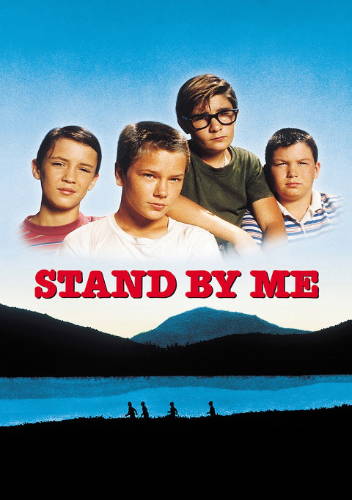 Big Mouth (2017- Current)
This animated comedy, cocreated by comic Nick Kroll, covers "the horror of adolescence is absurd in a hilarious, bizarre ways," says Nadelberg. One favorite episode: A girl discovers masturbation, with Kristin Wiig voicing as her vagina. "I love how the show takes teenage emotions and literalizes them."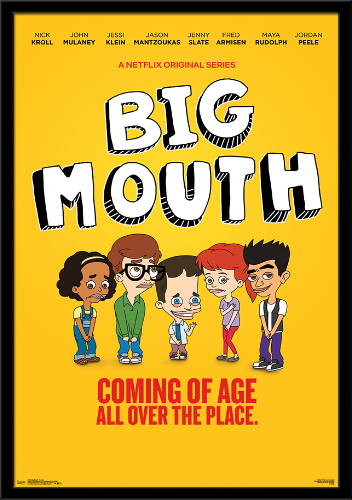 Freaks and Geeks (1999-2000)
"One of the best TV shows of all time!" cheers Nadelberg of the short-lived, yet much-beloved, high-school dramedy featuring a young Seth Rogen, Jason Segel and James Fanco. Nadelberg recalls a storyline where nerdy Bill (Martin Starr) has a tough time accepting his mom's new boyfriend—his coach!—until thy bond over an episode of Dallas. "The show captured small moments with such grace."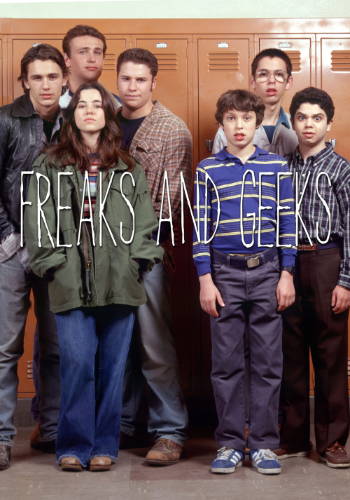 The Many Loves of Dobie Gillis (1959-63)
Nadelberg discovered network TV's first-ever teen sitcom in Nick at Nite reruns. Premise: Titular high schooler Dobie (Dwayne Hickman) and his beatnik buddy Maynard (Bob Denver) crave popularity, crush-out on girls and gripe about rich snoots like Milton (yep, Warren Beatty!). "For its time, it's pretty edgy and authentic."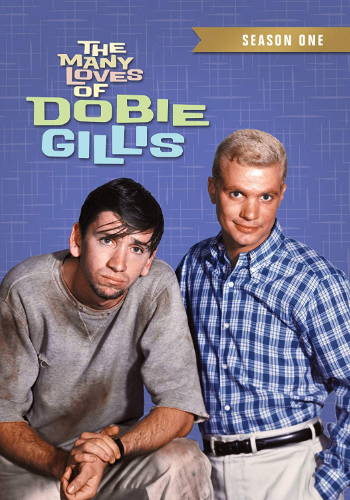 Pulitzer prize-winning cartoonist Jules Feiffer penned this Oscar-winning animated short about a boy who, at 4, is accidentally drafted into the U.S. Army. The tale really taps into that feeling as a kid that you don't feel listened-to."
Searching for a darkly comic version of 13 Reasons Why? John Cusack, just 19, sighs and shticks as a teen dying to kill himself "but gets keep getting interrupted." In the hands of writer-director Savage Steve Holland—"the irreverent John Hughes"—Cusack's plight is made "very relatable. The movie relays that whole underdog feeling."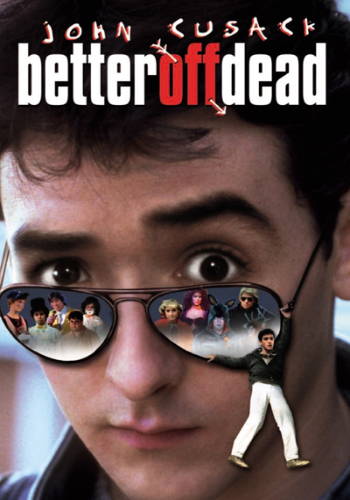 This bittersweet comedy, with newcomer Elsie Fisher as a clinically anxious middle-school student in the smart-phone era, "feels so real." Footnote: Fisher and the movie's writer-director, YouTube sensation Bo Burnham—and some real-life 8th graders—guested on a recent GetMortified.com  podcast episode to share their own tales of awkward youth.