Race Car Driver Toni Breidinger's Top Car Flicks

By John Griffiths | Photo Credit: Nada Breidinger
It's late September and Toni Breidinger, one of the few female race car drivers out there, is taking some time out to let Control Center users in on—you guessed it—her favorite car flicks! "I was supposed to race in Indiana but it wound up raining," says the Hillsborough, California, native. "I've got a few more races, though. Just trying to finish off the racing season strong!"

If you don't know about Breidinger yet, you will. Just 19, she's steered Silver Crown dirt-track cars and "midget" versions to 14 victories in the United States Auto Club circuit, making her the winningest woman in the club's history.

"It all started when I was was 9—my dad (a mechanic) took me to go-karting school. I liked it." (So did her twin sister Annie, who is also another racing champ!) Having added stock cars to her repertoire, she's now gearing up to join NASCAR—taking the wheel, if you will, from Danica Patrick, who retired from her full-time motorsports career last May.
Here, the vegan-fueled perfectionist reveals the movies (and other titles) that get her motor revving.
Baby Driver (2017) This snappy and stylized drama, with rising star Ansel Elgort as a music-blaring getaway driver for bank thieves, is "a very cool joyride," quips Breidinger. "I don't usually watch movies more than once, but I've seen it three times. Great soundtrack too."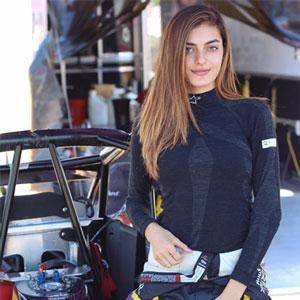 What?! Breidinger hasn't seen yet seen this famous crime drama, with Steve McQueen's titular San Francisco detective out to bring down some mobsters—complete with a famously wild car chase? "I have to update myself and watch that classic, definitely." Christine, John Carpenter's 1983 horror flick about a possessed murderous car, is also on her radar. "But if it's scary, I won't see it."
Daytona 500 (The next one airs February 17, 2019) "The Indy 500 is the Superbowl of motorsports, and this is like the Superbowl of NASCAR races," informs Breidinger. "I don't care what I'm doing, I have to watch it start to finish." Then again, "every Sunday I usually watch the NASCAR races."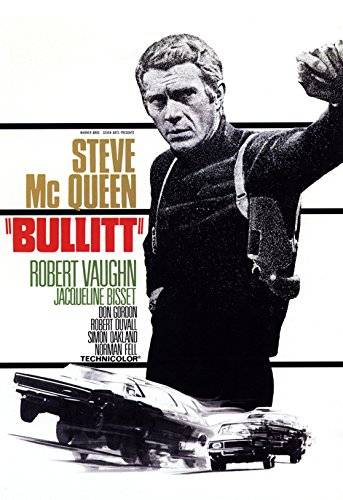 In this acclaimed crime tale, Ryan Gosling intrigues as a Hollywood stuntman who pads the wallet as a getaway driver—and comes to regret it. "The car chase scenes are amazing," says Breidinger. And, for the record, "Yes, I am a Ryan Gosling fan."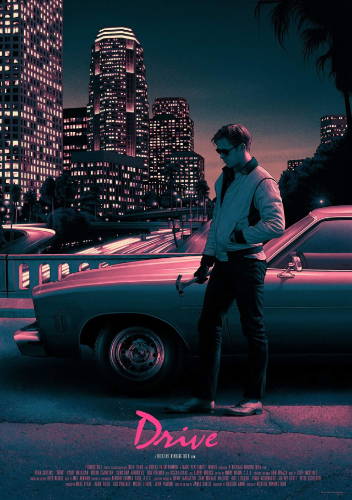 Heart Like a Wheel (1983)
Hat's off to this little gem of a drama starring (Golden Globe nominee) Bonnie Bedelia as Shirley Roque, a housewife who in the 1960s raced in the National Hot Rod Association. Otherwise, "In every movie I've ever seen about the pro race car world, there's never been a female race car driver!" (Sorry, Lindsay Lohan in Herbie: Fully Loaded doesn't count.) So, how about a movie about Breidinger? "Ha ha! I'd be up for that!"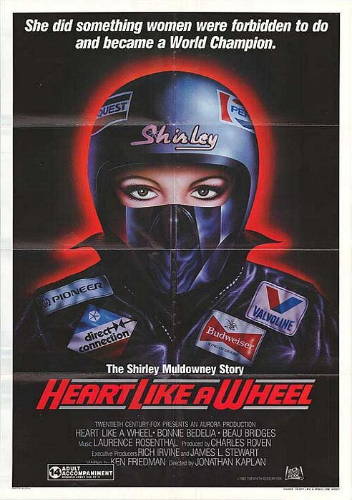 Director Ron Howard's true-life drama about the bitter rivalry between Formula One racers James Hunt (Chris Hemsworth) and Niki Lauda (Daniel Bruhl), "is a lot more realistic than I thought it'd be. There are a lot of intense scenes, and the story's more interesting because it's about real people."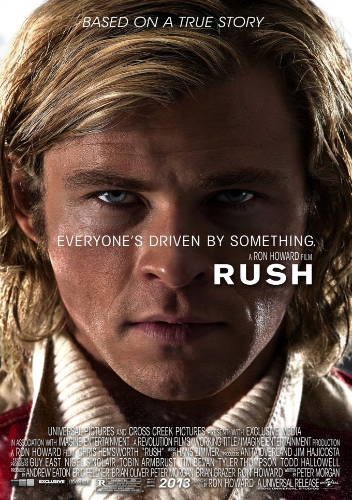 A documentary this time. Learning about the life and death of Formula One racing champ Ayrton Senna—he died in an accident at the San Marino Grand Prix in 1994—was "inspiring. I have a lot of respect for him, seeing how dedicated he was to the sport."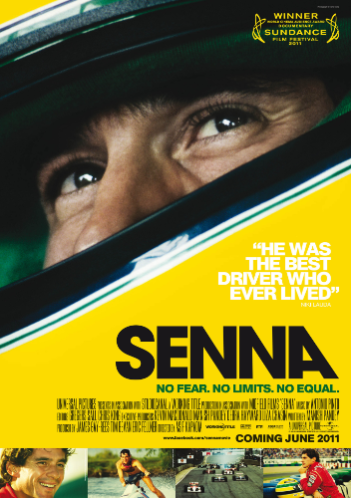 Talladega Nights: The Ballad of Ricky Bobby (2006)
Will Farrell as NASCAR hero Ricky Bobby, John C. Reilly as his best bud and Sacha Baron Cohen as their nemesis all make for a "a really funny" ride. Nights "is one of my favorites. It's not realistic by any means, but it's so lighthearted, you can watch it any time and it'll give you a smile."