'Tootsie' Producer Sally Horchow's Movies & Shows With Fascinating Posers

'Tootsie' Producer Sally Horchow's & Movies & Shows With Fascinating Posers

If you met sunny-faced fast-talker Sally Horchow at a soiree, asked her about her life, and got her to spill her list of "I-did-thats," you might think the woman's punking you. Texas society kid. Yale grad. Girl Friday to Steven Spielberg. Author of a book on the wonders of friendship. Dating columnist. Hollywood interior designer. New York Times trend-spotter. Cupcake Wars guest-judge?! Add in her claim that she's helped put up Broadway shows from The Book of Mormon to Mean Girls to the new Tony Award-nominated musical version of Tootsie, and you might give her a smile, say "Suuure ya have," and gingerly step away.
But, unlike Tootsie's lead character—that'd be Michael, a struggling actor so desperate to work, he disguises himself as a woman named Dorothy to land a gig—Horchow is the real thing. Turns out her father, Roger Horchow, now 90, founded the world's first luxury mail-order catalog (The Horchow Collection, sold to Neiman Marcus in 1988). Dad's also a noted philanthropist and Broadway producer whose first show, Crazy for You, a Gershwin tune-filled romp, took 1992's Tony for Best Musical (Roger went on to win another Tony—and invest in such megahits as The Phantom of the Opera, Les Miserables and Hamilton). He passed on that joie de vivre, and passion for the Great White Way, to his gangbusters daughter.
When she was growing up in hometown Dallas, "My mom and dad would always take us to New York to see musicals," says Horchow, the youngest of three sisters (her mother Carolyn passed in 2009). When Roger started producing, she did too while majoring in drama at Yale (Acting? "I wasn't good enough," she cops, though she did score a choice part in a school production of A Chorus Line). After graduating, "I knew I wanted to produce plays, TV, whatever." Showing old-school moxie, she slogged for a major theatre-owner and Late Night with Conan O'Brien in the Big Apple, then moved to L.A. and scored a job as an executive assistant to Steven Spielberg. "I learned a lot" from the iconic director, she says. "He had incredible perseverance. He would almost never proclaim a project 'dead.'"
If Spielberg could see her now! Sure, Horchow enjoyed all her career lives (especially author... she cowrote 2006's The Art of Friendship, with her dad). But Broadway is her Shangri-la. Over the years, she's helped co-produce and/or finance many plays, most recently Gloria Steinem's acclaimed one-woman show Gloria: A Life and Steve Martin's Meteor Shower starring Amy Schumer in her Broadway debut. When Horchow heard that a stage version of her "all-time favorite movie"—1982's Tootsie—was in the works, she met with one of the two lead producers to see if she could be on the A-team this time (meaning she was hoping to attend run-throughs and be part of the creative process). After helping that producer find money for another play he was working on—"I had to prove myself"—she earned a slot as one of the show's top Co-Producers.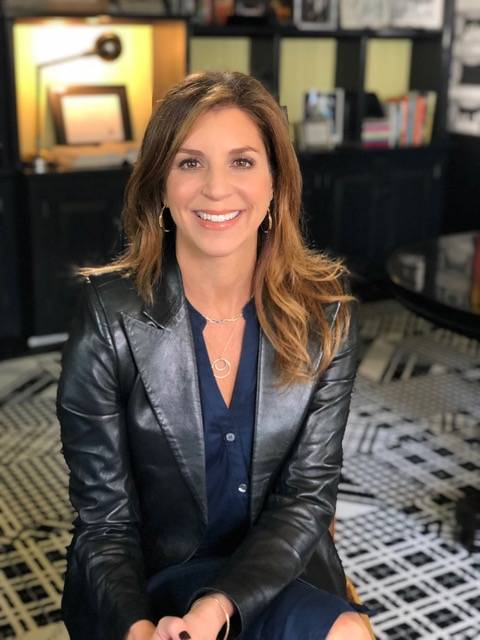 The film Tootsie, starring Dustin Hoffman, was set in TV's daytime soap world, but the play shows Hoffman's famous alter-ego Dorothy (now played by newcomer Santino Fontana) taking the musical theater world by storm. "People were worried that we'd screw up the plot," says Horchow, still floored by the show's 11 Tony nods including Best Musical (winners are revealed June 9 on CBS). "But it turned into its own living, hilarious thing."
Of course, Michael-as-Dorothy isn't the only screen character who's good at becoming, well, another character—out of passion or pain or more. That's all to Horchow's delight. "I'm fascinated by types who don't just lie, but live a lie." (Note: She's bringing a musical version of Sue Monk Kidd's bestseller The Secret Life of Bees, whose main character also pretends to be someone they're not, to Broadway in June). "The biggest sin in my family has always been not telling the truth. I have no poker face. So, I'm like, 'Oh, my god—how can you do that?'"
Here are just some of her favorite titles with wow-worthy fakes:
In HBO's "brilliant" gallows-humored comedy, cold-blooded hit man Barry (Saturday Night Live alum Bill Hader) goes undercover as an acting student—and discovers he likes performing! "He turns out to be one of the best actors in his class because he has so much dark stuff to pull from," says Horchow. "His living a double life is so much about acting."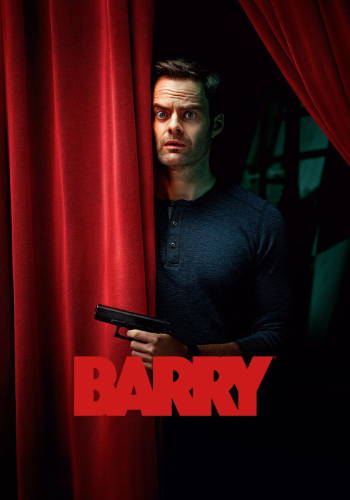 The Inventor: Out for Blood in Silicon Valley (2019)
Well-connected rich kid Elizabeth Holmes fashioned herself as the next Steve Jobs, getting billionaires to invest in her revolutionary (and, alas, utterly bogus) invention that could process hundreds of blood tests on just one drop of the red stuff. "I don't want to sound like a poser myself—I haven't finished the documentary yet—but it's fascinating to watch her talk to the camera (in pre-scandal promotional mode) in her weirdly affected low voice, knowing that it's all lies." Going Clear director Alex Gibney helmed this cautionary HBO expose.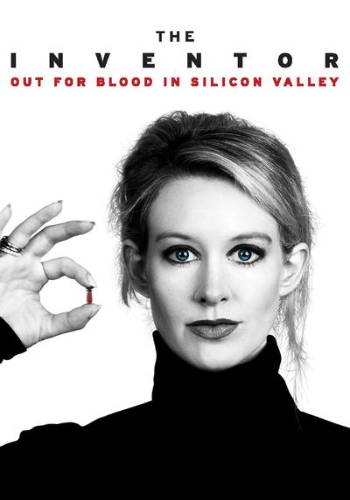 Catch Me If You Can

(2002)
Leonardo DeCaprio is sneaky-fun in this fact-based flick about Frank Abagnale, a young con artist circa 1969 who pretended to be a doctor, a pilot and a Louisiana district attorney—pocketing millions of dollars along the way. On his trail: FBI agent Carl (Tom Hanks). "There's such a thrill in knowing anyone can find Frank out at any point," says Horchow. Yes, she also enjoyed Catch Me's Broadway musical version.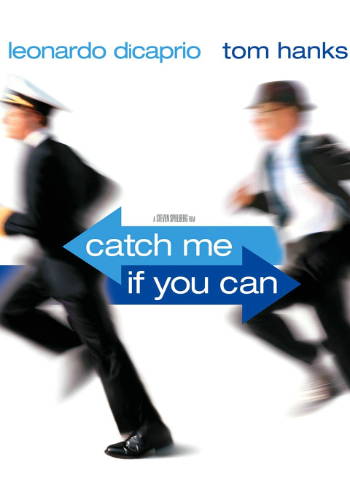 This satire's irresistible, if far-flung, plot: Average guy Dave (Kevin Klein), a dead-ringer for America's (fictional) president, is asked to secretly stand in for said POTUS while the real world leader recovers from a heart attack. Naturally, lots of intrigue ensues as Dave proves to be a kinder, better president—irking his corrupt staffers and puzzling the real president's unwitting wife (Sigourney Weaver). "The ending's so sweet and satisfying," says Horchow. Note: A musical version is heading to Broadway.
Like Netflix's Fyre—"which I also devoured"—this Hulu documentary uncovers how Billy Fitzgerald, a charismatic 25-year-old conman, fooled lots of hedonists to flock to the Bahamas for an expensive, star-studded music concert extravaganza . . . that apparently only existed in his mind. Fitzgerald, his girlfriend and his parents are actually interviewed in Fraud, giving its investigation "an edge" over the rival doc, says Horchow. "You find out what went into his thinking that he could pull off this thing. It's just like with Elizabeth Holmes—fire anyone who says, 'Look, this is not possible.'"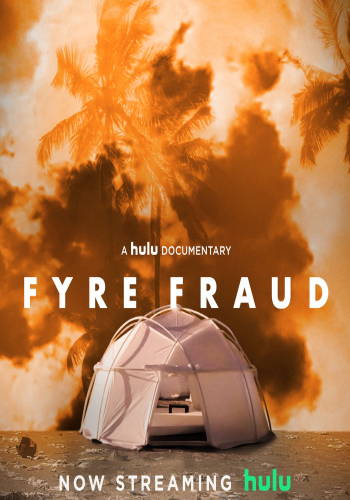 Six Degrees of Separation (1993)
Will Smith both dazzles and deeply touches as real-life poser David Hampton, a gay thief famous for convincing New York's high society that he was the son of Sidney Poitier. Donald Sutherland and Stockard Channing play a couple who take the bait in this '80s-set film based on the seminal play "about somebody who so wants to be someone that they're not, they do everything they can to become that."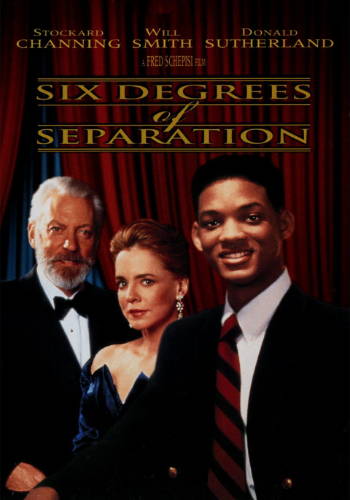 Have a blast comparing the new Broadway musical version to this hilarious Academy Award nominee for Best Picture. Idiosyncratic actor Michael Dorsey (Dustin Hoffman) manages to fool a daytime soap team—and viewers—into thinking he's an actress named Dorothy Michaels (via lots of makeup, a wig and more). Again, "This is my favorite movie," says Horchow.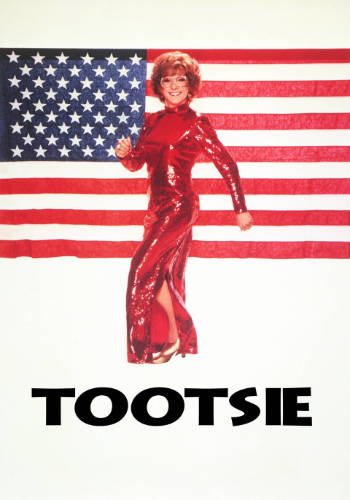 The Talented Mr. Ripley (1998)
A wildly gripping thriller set against the glamorous Italian Riviera of the 1950s. Matt Damon turns in one of his strongest performances as Tom Ripley, a money-craving sociopath who murders a rich friend—and assumes the chap's fancy identity (Jude Law, Cate Blanchett, Philip Seymour Hoffman, Gwyneth Paltrow costar). "I need to talk to a psychologist to figure out why I'm obsessed with these stories," Horchow says with a laugh.