The more devices you have connected to your TV,
the more Control Center delivers.
Control Center simplifies watching TV for anyone who uses a streaming media player.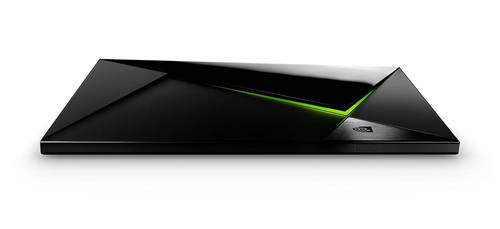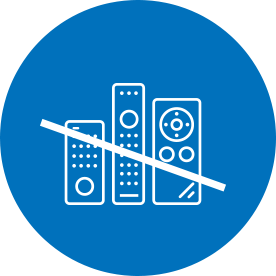 Once you connect Control Center, you can use the all-in-one voice-activated TV remote to control everything that's connected to your TV, just ask.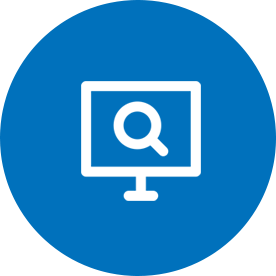 Say the name of any actor, movie, TV show, or video and Control Center will display relevant results across all your subscriptions and services, even YouTube.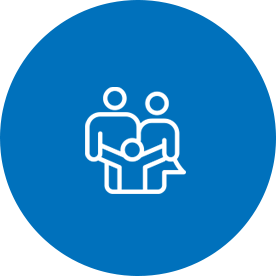 Everyone in the family can use the TV—just use the voice command on the universal remote control to say what you want to watch and Control Center will take you straight to the show. It's that simple.
Bookmark content from live TV, YouTube, and streaming on custom lists you create. Store your lists locally or share with the larger Caavo community.
Control Center links directly to shows and movies within the following apps:
Amazon Prime Video, Apple TV+ (new!), CBS, Disney+ (new!), HBO GO & HBO NOW, Hulu, iTunes, NBC, Netflix, Plex, Showtime & Showtime Anytime, Starz, TBS, TNT, Vudu, YouTube.
Control Center automatically opens & controls the following apps:
ABC, Adult Swim, Amazon Prime Video, Apple TV+, AT&T Now (formerly DirecTV Now), Boomerang, Bravo, Cartoon Network, CBS, CBS All Access, CBS News, CNN Go, Crackle, Crunchyroll, Discovery Go, Disney+, Disney NOW, ESPN, Fandango Now, Good Network Go, Fox News, FreeForm, Fubo, Google Play Movies & TV, HBO GO, HBO Max, HBO NOW, HGTV Go, Hulu, ID Go, iTunes, MTV, NBA, NBC, NBC Sports, Netflix, Nick, Nick Jr., Pandora, PBS, PBS Kids, Philo, Plex, Pluto TV, Roku Channel, Showtime & Showtime Anytime, SlingTV, Spectrum, Spotify, Starz, TBS, The CW, TLC Go, TNT, Tuvee, Univision, Vudu, WWE, YouTube, YouTube TV.
Add Cable or Satellite with DVR
Control Center searches for content across your cable or satellite and streaming results simultaneously — including your DVR listings and program guides — which makes any search infinitely more efficient and more powerful. 
Voice tune channels by name or call sign, or use the Control Center remote.
Our preferred partners for Cable and Satellite TV with DVR are Xfinity/Comcast, DISH, DirecTV, Spectrum, and TiVo (TiVo Stream 4K now is supported).
Preferred non-DVR partners include Xfinity, DISH, DirecTV, Spectrum, Verizon Fios and AT&T U-Verse. Please note: We do not currently support Altice/Optimum/Suddenlink (formerly Cablevision) devices.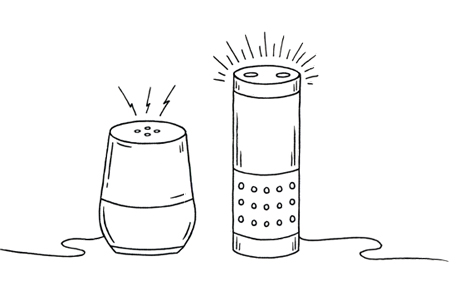 Add Google Assistant or Amazon Alexa
Hands-Free TV: In addition to Control Center's built-in voice features, Control Center also pairs with Google Assistant and Amazon Alexa smart speakers so you can control everything you've connected to Control Center hands-free. Say "Okay, Google, Open Netflix" or "Alexa, Play Game of Thrones" and Control Center will take you straight there. Use your smart speaker for all standard remote control functions, plus features like Universal Search and seamless switching between connected devices.
Add a Soundbar, Audio Video Receiver (AVR)  
Sound Systems Made Simple: Control Center has room to connect up to 4 devices plus a Sound System. Once you add your sound system to Control Center, you can use the Control Center remote for everything, without the risk of disturbing complex settings on surround sound systems.
Control Center works with all the top brands of soundbars and AVRs: including Bose, Denon, Emotiva, Harmon Kardon, Heos, Insignia, Integra, LG, Marantz, Onkyo, Philips, Pioneer, Polk Audio, Samsung, Sonos, Sony, Vizio and more.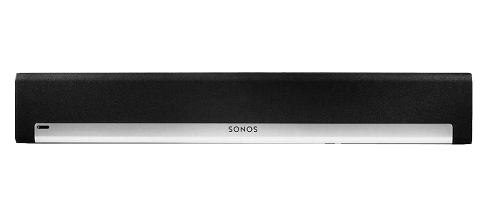 Streamlined Play: Automatically switch sources to your gaming console using the Control Center universal remote, Amazon Alexa or Google Assistant. You'll need your game controller to play, and in some cases, power your console on/off.  
Control Center offers seamless source switching with the following game consoles: PS4™, PS3™, CEC Nintendo Wii, Wii-U, Switch and Xbox One™ and Xbox 360.
Please Note: When you connect a game console, an additional 30 ms of video latency is introduced as video data passes through Control Center to ensure reliable control and easy set up. While this likely will not affect casual gaming, it may not be acceptable for all competitive gamers, particularly if your TV is handling additional processing while you are playing games.
Add a DVD/Blu-Ray Player or Ultra HD Player
Yes, you'll still have to get up from the couch to put the disc into your player, but you can use Control Center as your universal remote and seamlessly switch to watch a DVD. Pair with Amazon Alexa or Google Voice for hands-free control.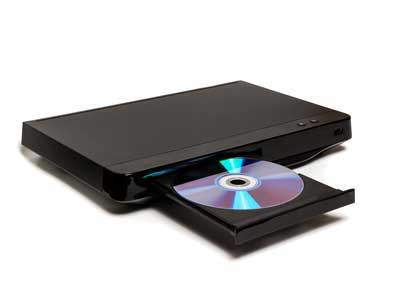 When you start a Chromecast session, Control Center automatically switches sources and displays what you're watching on your TV screen.
Control Center will allow you to control some projectors and in some cases adjust volume, but you will need your projector's remote for the rest.
Please note: If projector control is not working properly, please first check the HDMI cable you are using. HDMI cable length can impact performance as the signal and timing will degrade more over longer cables. If you find that your projector won't turn on or off reliably using the Control Center remote, you may have to rely on the projector's remote for that functionality.
Use your Control Center universal remote to control your Samsung Smart TV, Sony Android TV, Roku TV, Vizio Smart TV, and LG Smart TV. With these TVs, you can use the buttons on your Control Center remote to open Netflix or any other connected app on your Smart TV. To take advantage of voice commands for Netflix or any other streaming apps, use an external streaming media player such as Roku, Apple TV, Fire TV or Nvidia Shield (we do not support voice search of Netflix or any streaming apps directly through your Smart TV).
Power & Volume: Control Center pairs with all other Smart TVs for basic control, power & volume. You can use the Control Center remote to access your TV menu, open and navigate apps (left, right, up down, OK, etc), and control power and volume.
Control Center works with external OTA tuners, including Channel Master, Mediasonic Homeworx, and TiVo BOLT with OTA antenna. You can connect OTA tuners from other manufacturers as well, and during setup Caavo will guide you through a process for teaching Control Center how to control it.
OTA tuners allow you to access free TV programming from local broadcast stations. Once you connect your external OTA tuner to Control Center, you can use the Caavo remote to find shows, tune channels, and access your program guides.
Keep the Feedback Coming: Let us know if you have a pairing we haven't solved for yet and we'll let you know if it's a feature we can add to the roadmap!