Universal Remote 101: How Do Universal Remotes Work?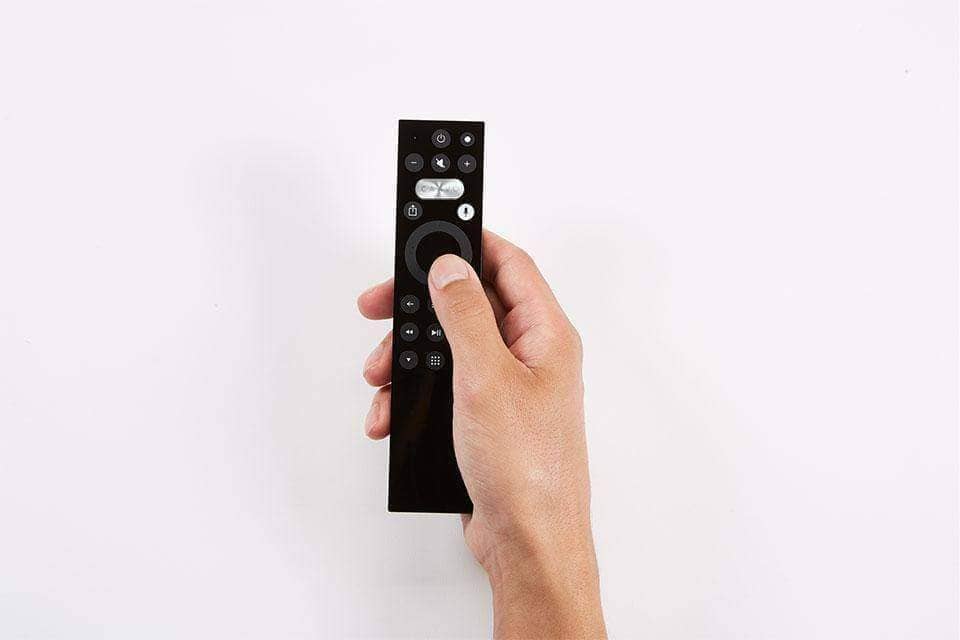 Let's talk about your home entertainment system. We have tons of choices in creating that living room mecca of movie-watching that works best for our families, lifestyles and budgets. With all those choices, there comes a lot of different technologies. And they don't always work together or talk to each other.

Control Center takes a giant leap in uniting all these different components. Considering each home entertainment system is different, the set-up process for Control Center cannot be a one-size-fits-all effort either.

Control Center needs to detect each connected device and establish the proper communication protocol for each one—in some instances each device may be controlled through a different technology. Once Control Center is set-up, your TV-watching experience will be seamless and simple.
Let's walk through the basics of your home entertainment system and why they are relevant to Control Center set-up:
What is a universal remote?
A universal remote allows you to control everything that's connected to your TV with the same remote. You can move through menus, power on/off and access most of the other options and choices that your original remote had. Unlike your original remote which only controlled one device (say an AppleTV, Roku, Cable box, or Soundbar), a universal remote allows you to control different brands and different types of devices all with the same remote control.
Will I ever need to use my original remote?
In most cases, no. You will need your original remote to setup Control Center but once it's set up you can put your old remotes away in a drawer.
OK, then what are the cases when I will need to use my original remote control?
You will definitely need your original remote control for gaming. You can use Control Center to switch from watching TV to playing a game, but once you're within the gaming system you'll want to use your original remote. Control Center also has Original Device Remote Synergy so if you accidentally pick up an old remote an use it—don't worry, nothing will break. In most cases, Control Center will recognize the remote you are using and switch to the corresponding input. At any point, you can go back to using the Control Center remote without issues—you can seamlessly switch between any original device remote and Control Center perfectly, any time. We also get that some people love their original remote and would prefer to use it when operating a specific device, go for it!
How does a universal remote control work?
The Control Center universal remote can control connected devices in a number of ways:
IR (Infrared): Some devices are controlled through IR. At some point in your life, you've probably noticed a small red light at the end your remote control. That's the source of an infrared light signal that's sent between your remote and whatever device it's intended to control. Infrared works similarly to a flashlight, shining IR light beams at whatever device it's controlling. Infrared light travels at a frequency our eyes can't detect so we can't see the signals being sent—it's also why you've probably noticed that for an infrared remote control to work it needs to be pointing directly (often called having a direct line-of-sight) to the device it's intended to control. In some cases, (e.g. when your Control Center is in an enclosed cabinet) you will need an accessory called an IR Blaster for IR control to work with your TV. Your Control Center ships with an IR Blaster, so if you need help, please reach out and we'll make sure to get you what you need. 
CEC (Consumer Electronics Control): Other devices can be controlled through CEC. In this instance, a signal is sent over the HDMI video cable between the connected device and Control Center and control commands are transferred through the HDMI cable. 
Local Network / Ethernet / Wireless: There are also devices that can be controlled through your home network. In this case, a signal is sent over your home network from Control Center to the connected device.
Bluetooth (FireTV Only): Most people are familiar with Bluetooth, which is a short range (about 30ft) wireless signal that uses this band of Radio Frequency to transfer control commands. Control Center uses Bluetooth protocol to control FireTV only. Please note: Control Center does not connect to airpods, speakers or other headphones using Bluetooth technology.
Radio Frequency (RF): For devices that use RF, Control Center can recognize the device and switch to the correct source, but it cannot operate more specific controls within the navigation. For example, Control Center can detect when a Nintendo Wii is turned on and you can ask Control Center to "Switch to Wii" and Control Center will switch inputs, but all other commands need to be controlled via the Nintendo remote. 
We appreciate your patience in investing the time to properly set up Control Center. In most cases set up will take between 15-30 minutes. You're done. If you need assistance during setup, we offer white glove installation options and our customer service team is here 7 days a week from 7am -11pm CST to help.